Looking for economical and light on the pocket cars that are modified and equipped with great features as well, worry no more as Suzuki: a name well known has launched its new Suzuki Alto 2021 and its variants: Suzuki Alto VX 2021, Suzuki Alto VXR 2021 and Suzuki Alto VXL 2021.
Suzuki is a high selling automobile company that has marked its value across the globe by its smart and technologically advanced automobiles, both economical and functionally modified. The range Suzuki offers is huge, and one should know what they want before diving into the puddle of cars Suzuki offers. Suzuki manufactures its automobiles with great technology and materials to make the end results top-notch and up to the mark leaving behind all the flaws and imperfections; It is indeed heading toward a bright future in the automobile industry.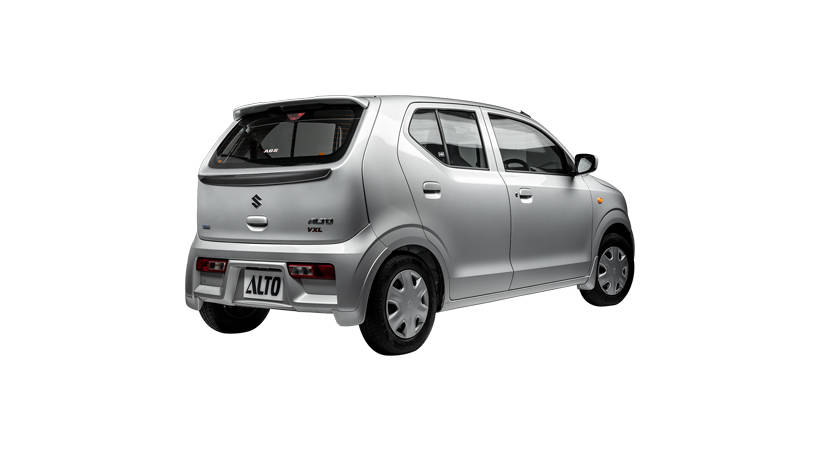 Suzuki has been manufacturing and launching good and economical automobiles for the mass from years and has a reputation around the globe; this time, the new economically successful Suzuki Alto 2021 is not only light on the pocket but is directly targeted towards an audience that looks for economical cars.
Overview
Suzuki has launched new Suzuki Alto in Pakistan. The car comes equipped with a 660cc engine and with both the auto and manual transmission.
Suzuki has manufactured the new Suzuki alto 2021 with a powerful 660 cc engine that comes with automatic and manual transmission types.
It is equipped with a keyless mode of operation, centre door lock setup, powerful steering,
Alto VXR is equipped with two airbags, a centre door lock setup, power steering setup, while the Suzuki Alto VXL is equipped with abs, auto gear shifting setup, air conditioning setup, two airbags and many other functions and setups.
Suzuki Alto 2021 Variants
Suzuki Alto VX
Alto 2021 VX is a 5-gearbox manual transmission automobile. It has a top speed of 140. It is available in different colors to suit your choice.
Transmission type: Manual
Suzuki Alto VXR
Suzuki Alto 2021 VXR is a manual automobile with rack and pinion steering type and DHOC 12 VALVE mechanism for a powerful driving experience.
Transmission type: Manual
Suzuki Alto VXL
Suzuki Alto 2021 VXL is an automatic transmission automobile with a five-gearbox setup. It is integrated with colored door mirrors and retractable mirrors.
Transmission type: Automatic
Suzuki Alto 2021 General Features
Suzuki Alto 2021 is available in pearl red, cerulean blue, graphite grey, sand beige, pearl black, solid white, solid white and silky silver colors
It offers 170 mm ground clearance
125 L boot space
Number of doors: 5
Height: 1490 mm
Length: 3395 mm
Width: 1475 mm
Wheelbase: 2460 mm
4.2 mm steering's spinning radius
Seating setup: 4 individuals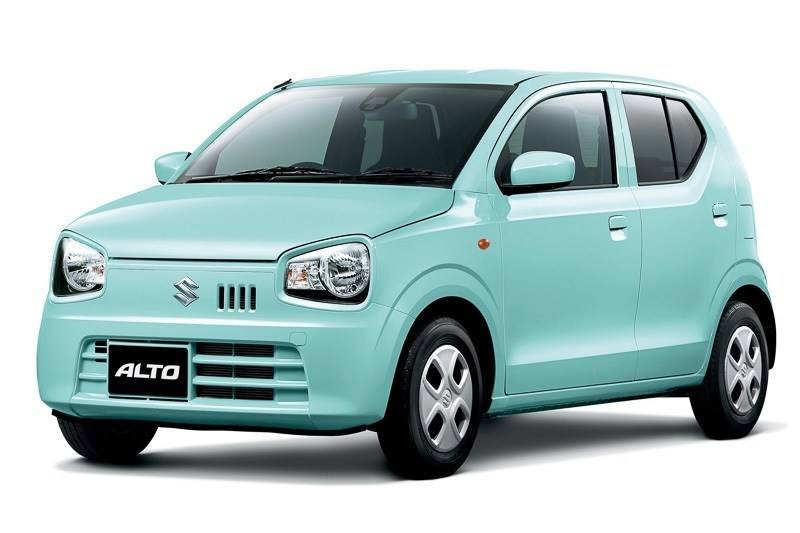 Fuel Specifications
Fuel type: petrol
Fuel mileage in the city: 16 kilometre/l
Fuel mileage on highway: 18 kilometre/l
Fuel capacity: 27liters
Engine Specifications
Displacement of engine: 660cc
Number of cylinders: 3
Cylinder configuration: inline
Power of engine: 39 horsepower/6500 rpm
Fuel setup: MPI
Torque of engine: 56 newton meters/ 4000rpm
Wheel and Tyres Specifications
Tyre type: 145-18-r13
Size of wheels: 13 inches
Pcd: 4by100 mm
Type of wheels: plastic wheel capped steel wheels
Other Features and Equipment
Suzuki Alto 2021 is equipped with quality features and functions that make it convenient and easy to handle for its customers. A score of features and modifications are listed below.
Airbags
Air conditioning setup
Cup holding device
Power door locking setup
Immobiliser setup
Powerful steering
Front, rear seats
Climate controller feature
Frontal speakers
Fm and Am radio setup
Child safety lock
De fogging setup
Keyless mode of operation
USB cables
Heating and cooling features
Suzuki Alto 2021 Exterior
Suzuki Alto 2021, a small economic automobile reliable for drivers to surpass urban traffic problems. Bumper integrated wiry rear lights, one unit integrated with turn signals, serves as a treat. All 3 variants have the same front grille size. The Suzuki Alto 2021 VXL exterior is equipped with coloured door mirrors and mirrors that are retractable.
Suzuki Alto 2021 Interior
A comfortable car, economically successful as well, the new Suzuki Alto 2021 interior comes with 4 person seating setup and front, rear seats with a powerful air conditioning setup. It has been integrated with heating and cooling setuls with power steering and a powerful sound setup.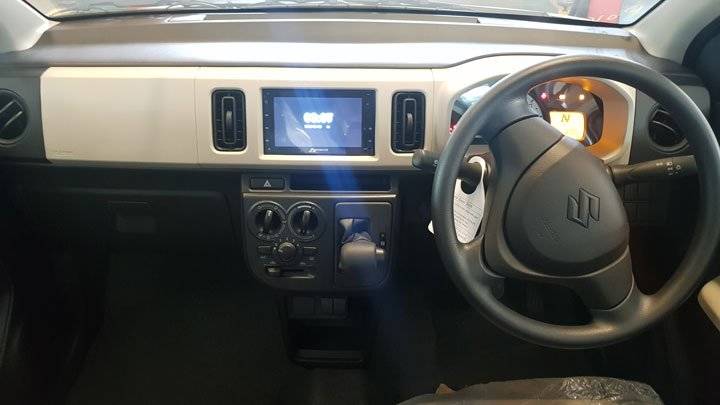 Suzuki Alto 2021 budget-friendly
The new Suzuki Alto 2021 has a small, efficient engine; the Suzuki Alto 2021 660cc targets an audience that prefers economic and easy on the budget cars.
Suzuki Alto 2021 Gear and Engine
The new Alto 2021 has been launched with a powerful r06A engine that results in an engine more reliable and powerful. It comes with a three-cylinder setup with a 660 cc engine with a torque ranging between 39-54. Suzuki has integrated the Alto 2021's engine with an auto gear shift feature and both automatic and manual transmission setup.
Suzuki Alto Price in Pakistan
Suzuki has a history of economical cars, mostly for a society that looks for affordable cars along with good features added to them. The new Suzuki Alto 2021 660cc price in Pakistan is affordable and easy on the pocket, with integrated features and functions worth the money.
| | |
| --- | --- |
| Model | Price In Pakistan |
| Suzuki Alto VX 2021 | 1,134,000 PKR |
| Suzuki Alto VXR 2021 | 1,335,000 PKR |
| Suzuki Alto VXL 2021 | 1,521,000 PKR |
Conclusion
When looking for a car, what are the first question that arises in one's mind? Is the car affordable? Is the car up to the mark? Is the car technically engineered? The solution to these questions is in the new Suzuki Alto 2021 660cc, which comes with a powerful engine, powerful wheel and tyre setup, power door locks, child locks, air conditioning and heating setup, am and FM radio setup, nice fuel mileage on the highway and in the city, this car has proven to be a rider's companion if he is looking for a smart and economical car.
The new Suzuki Alto 2021 660cc comes along with three varieties, the VX, VXR and the VXL, all with respective features and modifications. Taking the price into notice, the Suzuki Alto 2021 price in Pakistan is economical and targets a mass that opts for economical cars with worthy features and modifications.