Cricket is a two-team game of strategy. In Pakistan, we play more often cricket than any other outdoor sport. It is referred to as the Gentlemen's Game. We play practically everywhere cricket in Pakistan, including on television, in public spaces, and in actual fields.
Every young athlete has a passion for the game of cricket. For their children to master the fundamentals of cricket, people search for the best cricket academy.
I will discuss the Top 8 Cricket Academies in Pakistan today in this blog; an attempt to assist young cricketers in selecting the best club or academy in Pakistan.
Top 8 Cricket Academies in Pakistan:
Here is a list of the top 8 circuit academies if Pakistan:
Abdul Qadir International Cricket Academy
Aleem Dar Cricket Academy.
The National Cricket Academy Lahore
Customs Cricket Academy
Azad Cricket Academy
Vital Five Cricket Club
Tareen Cricket Academy
Rawal Kings Cricket Club and Academy
Abdul Qadir International Cricket Academy
The legendary spinner Mr. Abdul Qadir founded the Abdul Qadir International Cricket Academy, which is now managed by Mr. Salman Qadir. It is one of the best cricket academy Lahore.
The AQICA academy has produced Naseem Shah, Usman Qadir, and many other international cricketers. It has highly qualified management and coaches who possess the courage and sufficient game knowledge that all young players demand.
Cricketers receive top-notch instruction and practice sessions from AQICA. It boasts a lovely cricket field where many prestigious matches are held. Many Pakistani international sportsmen attend the training sessions and take part here in order to share helpful advice with all the young people.
Aleem Dar Cricket Academy
This Academy was created and built by renowned international umpire ALEEM DAR, who is widely recognized for his world-famous hawkeye rulings.
For Pakistan, he has won the ICC Best Umpire of the Year title three times in a row. Many of the young players who attended this academy became some of the greatest stars in history. People consider it to be one of the best academies in all of Pakistan.
Children with hearing impairments receive free coaching and monthly scholarships. This Academy only gives coaching to students between the ages of 7 and 19.
The National Cricket Academy Lahore
NCA generates top-tier players capable of dealing with a wide range of game challenges. It emphasizes the painstaking task of team building. It offers young people the procedures and instruction necessary to prepare the players for challenges on a global scale.
Through the expansion of NCA's facilities and equipment over the past few years, PCB has raised the academy's standards of excellence. To create the ideal team, NCA tries to improve each person's skill set, consistency, and leadership traits. It analyses each player's performance using scientific methodologies and approaches in order to make improvements.
NCA has no admissions process, therefore you cannot enroll on your own. Admission to NCA is solely based on a student's skill set. After considering your performance, the selectors choose the players.
Customs Cricket Academy
Waqar Hassan, a member of the first-ever Pakistan cricket squad, opened the Custom Cricket Academy on May 14, 1999. They created it intending to foster and growing cricket among novices at the local level. It is one of the best cricket academy in Karachi.
All the national and international level facilities needed by cricket players at the beginning and advanced levels are available at the Customs Cricket Academy.
The Pakistan Cricket Board recognized the CCA because it has all the equipment and coaches for an academy. The CCA cricket squad also competes in first-class and domestic matches.
Rashid Latif, Muhammad Sami, Hasan Raza, Shadab Kabir, Naved Latif, Rana Naved-ul-Hasan, Fawad Alam, Anwar Ali, Yasir Shah, and Rameez Aziz are just a few of the Customs Cricket Academy players that have played for Pakistan internationally.
Azad Cricket Academy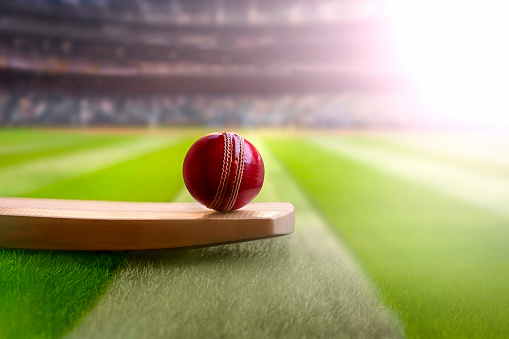 Mr. Saeed Azad, a former test cricketer, was the driving force behind the establishment of the Azad Cricket Academy. The Azad Cricket Academy's goal is to provide the upcoming cricket talent in Pakistan with the training grounds and facilities necessary to play at a competitive level. This is the academy's vision and aim.
They covered the ground there with lush, green grass. Coaches at the Azad Cricket Academy are all extremely skilled. It competes in tournaments for ages U-16, U-17, and U-19 all across Karachi.
Vital Five Cricket Club
The Vital Five Cricket Club was founded intending to teach young people the game of cricket in order to improve their skills and to create a setting where they may play, study, and enjoy the sport in a safe and beneficial manner.
The primary aim and overarching theme of the club is to serve as a model for younger generations in need by taking part in a variety of competitions, offering to coach, and performing charitable work.
Tareen Cricket Academy
Ali Khan Tareen, a co-owner of the Multan Sultans, founded the Tareen Cricket Academy. Its main objective is to give young people in Lodhran the chance to develop into professional cricket players.
It is in Lodhran, a rural Pakistani outpost that receives little attention, in the unpolluted countryside. Although the amenities are rather minimal, anyone is welcome to take part. It operates under the guiding idea of charity to separate the diamonds from the dross and expand the national playing pool.
Some of the best players in history, including Mushtaq Ahmed, Azhar Mahmood, Garethy Batty, Ian Pont, and Jonty Rhodes, have visited Tareen Cricket Academy. Top-tier cricketers from around the world are frequently invited to spend the week supervising the academy's weeklong, semi-regular camps.
Former England Cricket performance director and spin bowling coach David Parsons and South African batting expert Gio Colussi leads this academy.
Rawal Kings Cricket Club and Academy
When discussing the best sports academies in Pakistan, Rawal King Cricket Club and Academy must inevitably be highlighted. It is one of the most well-known cricket academies in Islamabad and has been serving the nation's capital for about 20 years.
Some of the best and most qualified cricket coaches in Islamabad train the young players at this institution. Additionally, there are state-of-the-art indoor cricket practice fields and facilities.
The Rawal Kings Cricket Club and Training Academy routinely host cricket matches with teams from other academies that foster healthy competition and increase the self-confidence of the young players.
Conclusion
This was all about the best cricket academies in Pakistan. I have shared all the information here. Hope this will be helpful for you in selecting the best and nearest academy for yourself.
Thanks for Reading!