The 23rd Dragons of Asia and the first Dragons of Pakistan are wrapped and we can announce this year's Winners.
The 2023 Dragons of Asia attracted the largest number of entries, buoyed greatly by participation by the Pakistani Marketing Industry, in the successful inaugural Dragons of Pakistan.
15 Category Dragons of Pakistan have been awarded, with Gold Dragon Winners being Bullseye DDB with Brand Spectrum, Golden Circle Advertising, Mediavest (Brainchild), Mediavest (Brainchild) with Ogilvy Lahore & Starcom.
In the finale of this year's Dragons of Asia, a Red Dragon was awarded to Essencemediacom India for their "Ariel. See the Signs, Share The Load" for Procter & Gamble India. The Agency was awarded a second Red Dragon as the 2023 Agency of the Year.
The third Red Dragon was awarded to Brainchild Communications, part of the Publicis Groupe Pakistan, as the 2023 Network of the Year.
Our thanks to this year's Judging Panel, the largest we've ever recruited, spanning 25 Countries in these two very closely scored Programmes.
"This year, the Dragons of Asia roared into Pakistan igniting the Pakistani Marketing Communications Industry, kicking off the very first Dragons of Pakistan, recognising the work of the local industry within Pakistan as well as throughout Asia". Syed Saad Hashmi, Marketing & PR Consultant: Bullseye DDB Group, Founder & CEO: AdStreet.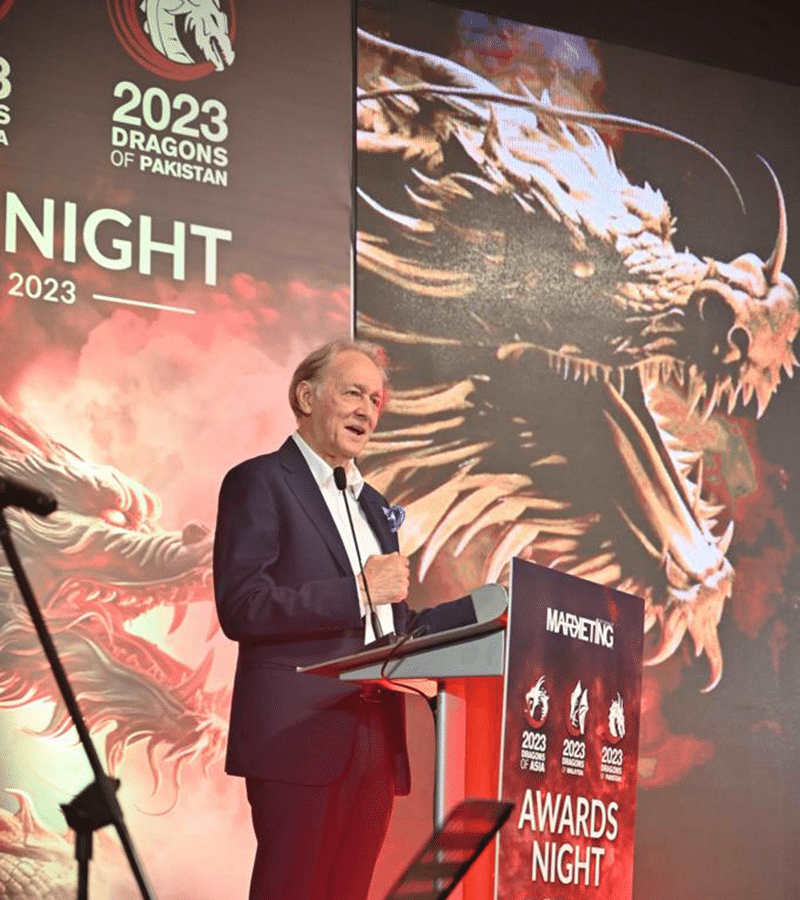 "I am extremely delighted on the launch of Dragons of Pakistan. I'm truly impressed with the jury protocols, systematic practices, transparency, professional ethos and the benchmarks of the Dragons. It's surely a great achievement for the Pakistani advertising fraternity, as the Dragons are considered to be Asia's most premium Award show". Syed Hassan Abbas. Founder & CEO, Golden Circle Advertising.
All of us here at Brainchild were thrilled to hear of the introduction of the first ever Dragons of Pakistan this year. To be given recognition as a market for the prestigious Awards is a testament to the growth and potential that the advertising and media landscape in Pakistan, promises. We welcome the Dragons of Pakistan as an opportunity to give our carefully curated client campaigns the recognition they deserve, right across Asia' …… Mariam Qasmi. Manager Group Strategy & Planning at Brainchild (Publicis. Starcom. Mediavest).
This year's Dragons of Asia and Dragons of Pakistan Winner Releases can be downloaded from: dragonsofasia.org