Pakistan's first financial wellness platform ABHI, announced its partnership with Waada, a rising Insurtech startup, to provide employment insurance exclusively to employees across Pakistan through the ABHI mobile app.
Waada is Pakistan's leading digitally enabled insurance platform. Its vision is to use technology to make insurance accessible and affordable for everyone by simplifying product offering, customer onboarding journey and claims process. In addition to its 'direct-to-consumer' channel, Waada is fiercely enhancing their reach by building strategic partnerships.
Abhi, founded in 2021, is Pakistan's first financial wellness platform that lets  all employees in Pakistan access their salaries daily via app or SMS. Users can withdraw the accessible amount of their accrued salary instantaneously to any bank account or wallet, sustaining the ability and freedom to avoid financial distress in times of crisis. By helping employers to provide the option of advance salaries for employees, Abhi has helped reduce workloads on HR and finance departments, whilst facilitating their employees' cash needs.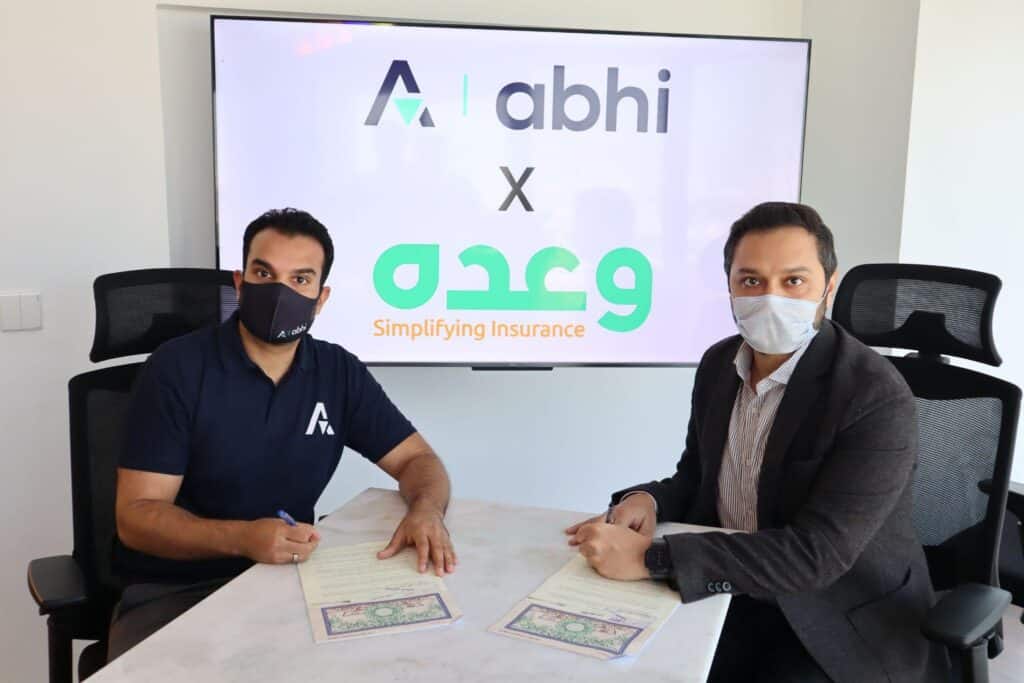 The power-packed duo is now launching a unique product called employment insurance which includes insurance against lay-offs for the first time in the country's history. Employees onboarded onto ABHI's platform through their companies will be eligible to claim compensation for the loss of income in the event of accidental death, permanent disability, or termination of employment.
This is a revolutionary new venture which brings together two firsts to the country's job market:
ABHI is the first of its kind in Pakistan, a financial wellness service providing earned wage access to employees.
Waada is a technology-driven retail insurance brand, now providing employment insurance exclusively to all ABHI users.
In light of this collaboration, Omair Ansari – CEO & Co-founder of ABHI, explained that "ABHI's ultimate goal is to provide financial wellness solutions to all employees. You can only live a happier, healthier, and more productive life when you are not stressed about finances, which is the core of ABHI's existence. Our exclusive partnership with Waada to offer employment insurance will open newer avenues to financially empower employed individuals and enable us to create a financially stress-free and productive Pakistan."
Speaking on occasion, Ishaq Kothawala – CEO & Founder of Waada said, "There is an immense trust deficit of a common man towards the insurance industry. Trust eventually forms the conduit between awareness and conversion. We want to create that trust by redefining insurance through developing each-to-understand products, seamless opt-in and most importantly making claim payments more swift. This partnership with one of the fastest growing startups in Pakistan i.e ABHI is a giant leap towards that goal."