KARACHI: The Sindh government announced on Thursday that all schools, universities and colleges will stay shut on May 1 (Monday) by virtue of Labour Day.
The department of education also issued a notification in this regard.
"The Public authority of Sindh proclaims Monday 1 May 2023, as a Public Occasion on the event of "Labour Day" all through the Province of Sindh,"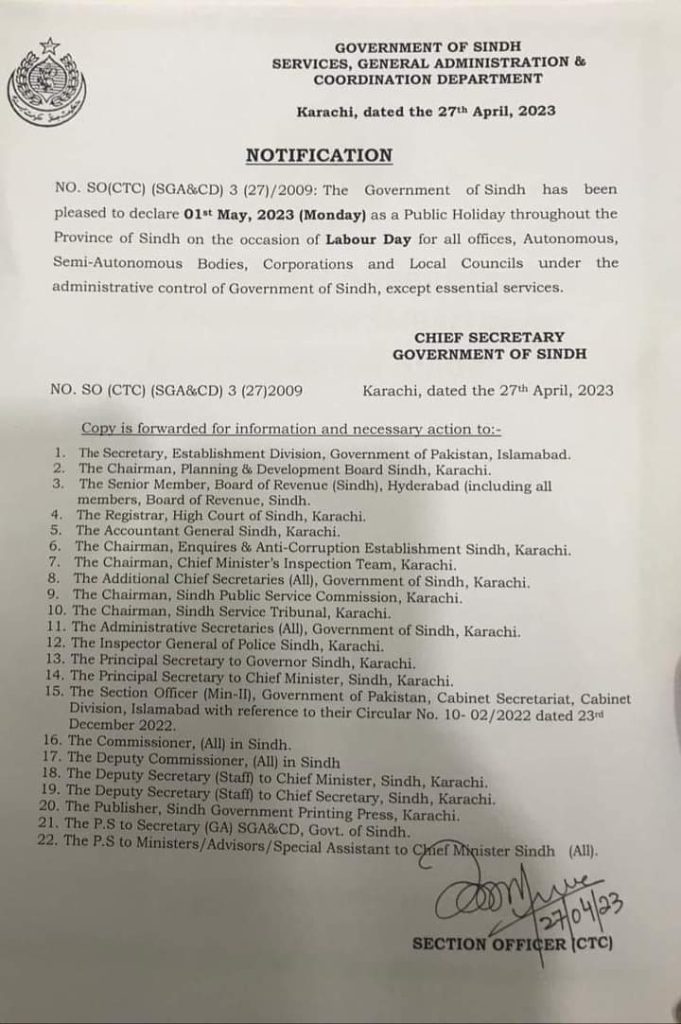 Since many years ago, May 1 has been designated as International Labour Day to honour the Chicago workers who were slain by police in 1886 while on strike for an eight-hour workday.
The International Labour Organisation states that the day is celebrated as a globe Day for safety and health at work to honour the contributions and sacrifices made by employees throughout the globe and to remind them of their legal rights.
1972 saw the creation of Pakistan's first labour policy, which made May 1 an official holiday.