Small pellets are used to fill a bag with numerous plastics, and so they can be used to lie or sit while depending on the size. Bean bags are used for numerous purposes. As it is constructed with pellets, it can take up the shape of the individual sitting on it. Children and teens best use it to sit in a cozy room while watching TV.
The pellets used are made from various kinds of plastics. These are packed into numerous shapes, simple round ones or a pear-shaped bag. The bag is made from faux fur, leather, polyesters, or leatherette. The polyesters and leatherette are more advantageous as they are quite weather resistant, so they can also be used outdoors.
The following are different beanbags depending on their type, size, and color.
Barbie Bean Bag Soft Kids
Surprise your kid with this beautiful, attractive, and colorful bean bag. Allow them to read their favorite book on this Barbie-themed bean bag. Baby girls can also enjoy a video game while sitting on this bean bag. This one is specially designed for the advantage of stain resistance.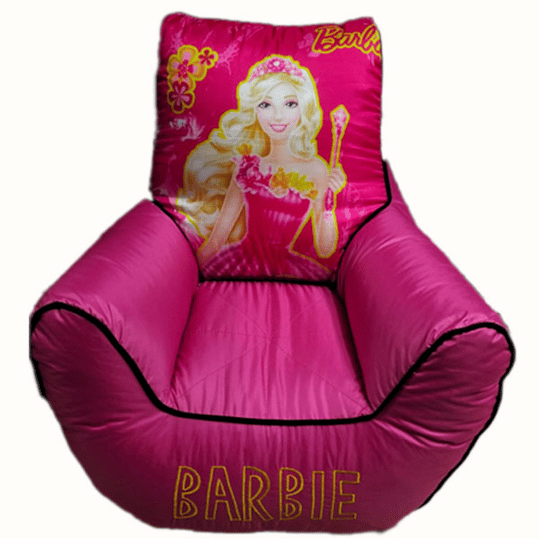 Features
Qualitative applique work having extra-ordinary embroidery
Polyester outer cover that is water repelling
Double seam stitching
For easy re-filling safety pockets
Easy carrying
Polystyrene filling that is of high density
Beautiful sofa for reading and sitting
For additional padding, polyester wadding is used.
Angry Birds Bean Bag Sofa Kids
Kids like this attractive themed bag. Especially for kids who are a fan of angry birds, this will serve as a good gift. This is also made of high qualitative material. It is also suitable for outdoor furniture. Kids also like this shape.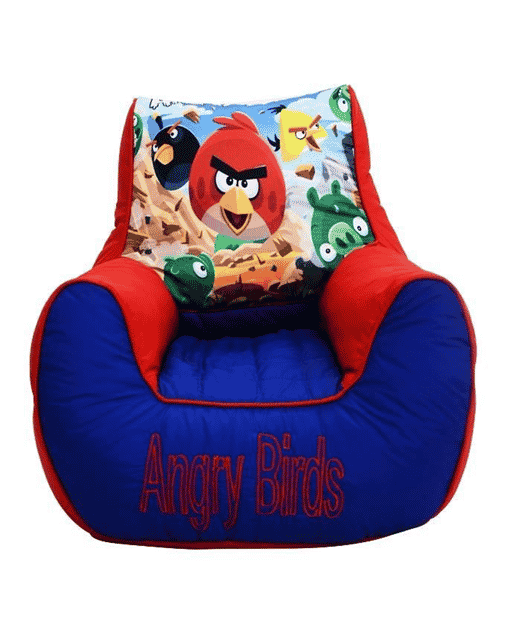 Features
It can be transferred from one place to another.
Easily carried out.
It is filled with polystyrene.
Aesthetically cool looking
Good for outdoor usage.
Outer cover is made of polyester material
Re-filled through safety pockets.
Filled Baby Bear Bean Bag – Lime Green
It is easy to fit in everywhere. It is of classical shape and liked by kids. The filling material is Styrofoam. It is of medium size. It gently stabilizes according to your body. Above all, Styrofoam is also recyclable, so they are not hazardous to the environment.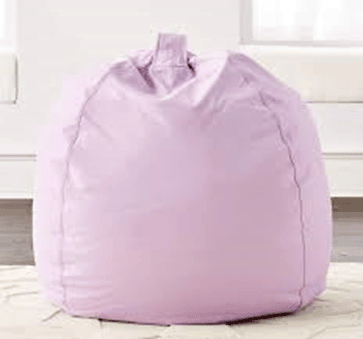 Features
Washable and can be detached easily
Comfortable, soft, and made of high material.
It is designed ergonomically.
It provides perfect support for your body.
Perfect for nap or sitting
Good for decoration purposes too
It is suitable for bedroom and sitting room
Made up of zipper design.
Super comfortable.
Textured Velvet Filled Bean Bag (XXL) – Yellow
These days, bean bags are not only adults' favorite, but children also like to relax or play on this modern, flexible armchair. It is used for relaxing and sitting in any play area. It is best suited for indoors as well as outdoor sitting.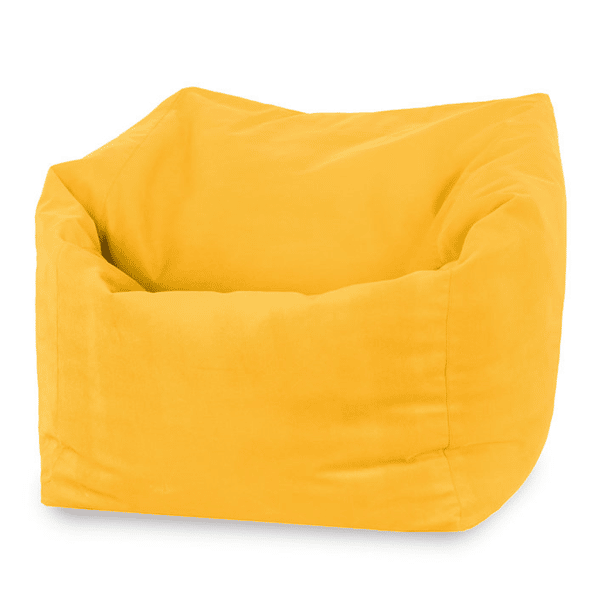 Feature
Padding and sofa covers can be washed separately.
Suitable for taking naps, hanging out, and sitting.
Ergonomically designed.
It can be washed with hands or through the machine.
Quite comfy and soft in texture.
Relax and sit O-table Bean-filled multipurpose table or stool with removable.
This bean bag's stylish new shape and luxurious texture make it unique and complimentary for all environments. It is important to notice as this product should be kept away from heating. If it is exposed to heat, the fabric may become bumpy or damaged. Otherwise, this one is snuggly, super squishy, and soft In texture.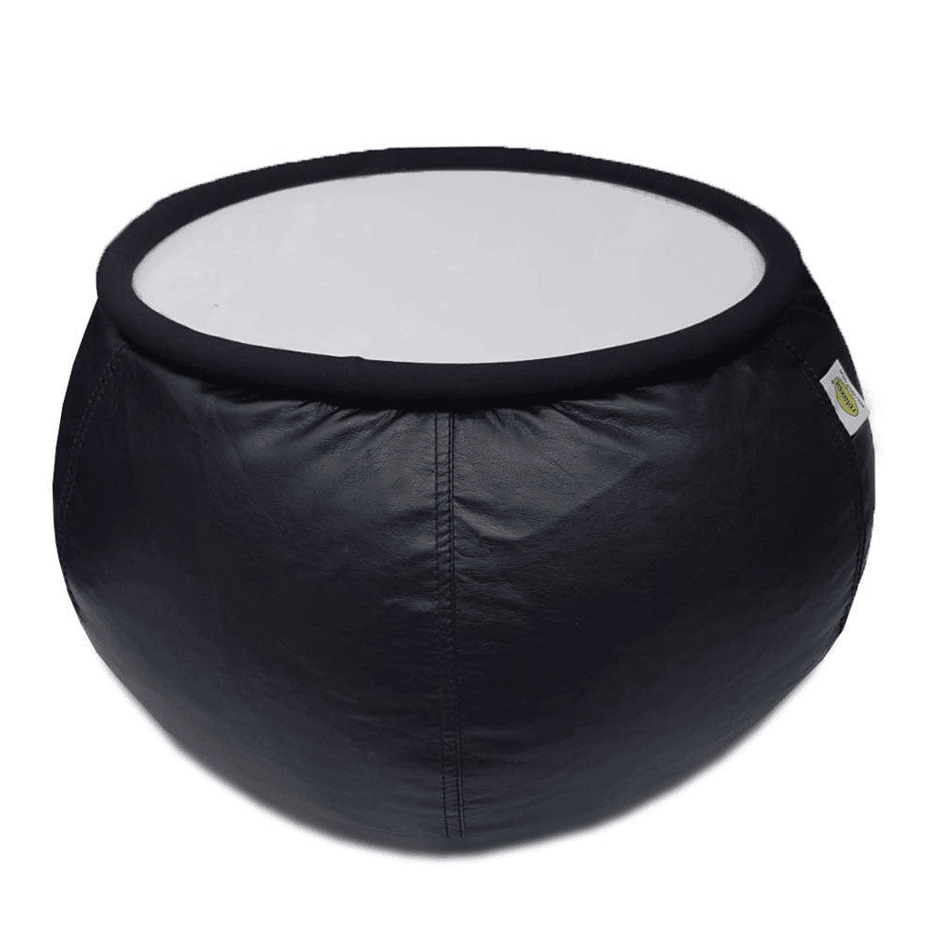 Features
Faux leather that is durable and water-resistant.
It is easy to wipe cleaning.
Perfect for office and home
Good for relaxation and sitting.
An amazing removable acrylic top can transform this table into a stool.
It has a deep seat which is a round classic in shape.
It becomes a Supportive stool when you sit on it.
This is lightweight and ergonomic in design.
This one will give a perfect modern touch to your living room or garden area.
It is padded with polyester wadding.
Cars Bean Bag Kids Sofa
For a bean bag of larger volume, a huge amount of Styrofoam is required as a large beanbag is difficult to carry around the room, so bean bags of adjustable sizes are preferred. This one is also adjustable in size and can be carried across the room easily. You can use this for sitting on a balcony, terrace, or in a room.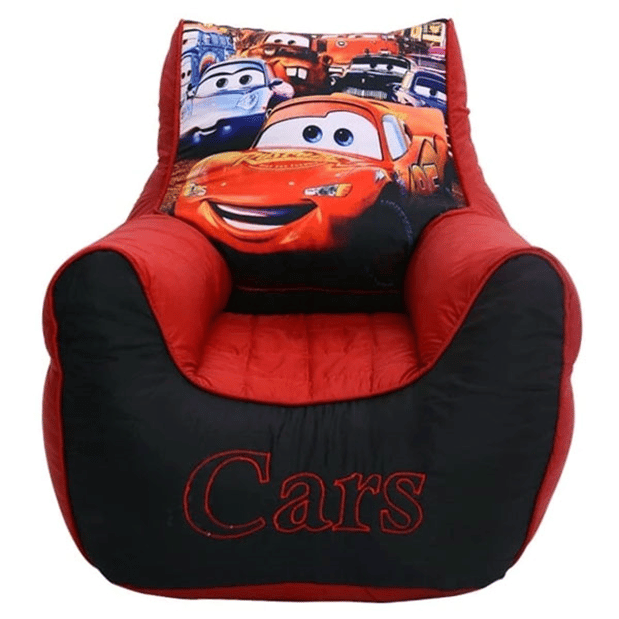 Features
Bean bag made up of Pipe Styrofoam having cotton linen.
A safety pocket is present.
The outer cover is water repelling
Polystyrene filling of high density is used
Extremely comfy
Quite suitable for decoration purposes. Best for bedroom, game room, dormitory, and living room.
Price of Bean Bags in Pakistan
| | |
| --- | --- |
| CARS BEAN BAG KIDS SOFA | . |
| ANGRY BIRDS BEAN BAG KIDS SOFA | . |
| BARBIE BEAN BAG KIDS SOFt | . |
| Relax sit O-table Bean filled multipurpose table / stool | Rs. 2,890 |
| Filled Baby Bear Bean Bag – Lime Green | Rs.4,990 |
| Textured Velvet Filled Bean Bag (XXL) – Yellow | Rs.7,990 |
End note
You can excite your kids by gifting them these above-mentioned attractive beanbags. They will enjoy video games on a durable yet comfy sitting. The high-quality material can make your home look cozier and aesthetically pleasant. There are bean bags for colicky babies that help them with flat heads.
A Bean bag is a cheaper replacement for furniture also, and they are easy to laze in. longer period on a bean bag is not so healthy, and it can be hazardous for the back too. The price of each bean bag varies depending on brand, material, and size.