Your watch collection contains the single most important piece of art in your assortment of accessories. It quietly communicates your individuality to others but adds elegance and charm to that personality. When decorated with the watch, the wrist seems to have an alluring appearance. Its price in Pakistan in 2023 is discussed here.
Sveston Brand
Sveston Watches has remained true to its founding aim and guiding principles to significantly contribute to the watch industry's ongoing development. Everything that has happened up to this point has prepared us to gladly accept the "Fastest Growing Brand of the Year" title by the Brands Foundation.
Up to this moment, the whole of the Sveston Team has undoubtedly displayed dedication and has worked tirelessly. As a watch brand, Sveston watches promotes creative thinking and technological progress, which has enabled us to maintain and even improve our leading position in the watch industry.
Sveston watches has established itself as a reliable and significant participant in the watch business and the e-commerce sector. From the devoted Operations staff to the agile top management team, we view this honor as a driving force that will improve our service to the next level.
Sveston was founded on the principle that various wrist styles equate to an increasing or decreasing level of quality. A powerful and reliable design team has enabled us to build procedures and materials which have allowed us to manufacture substantially enhanced watches that do not reflect a conventional retail markup but are priced appropriately.
We develop simply accessible things with a focus on simplicity, providing our consumers with variety and the opportunity to express their distinctive style.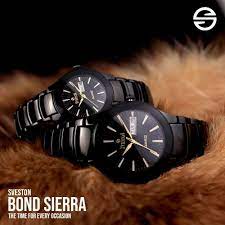 Sveston watches for men and women
This company makes watches that are suitable for both men as well as women. Sveston manufactures men's; women's watches also. This company also makes a couple of watches and has been introduced to the market. Some of the latest and best sveston watches for both male and female categories are discussed below.
Some latest male sveston watches are as follows:
Sveston Professor
Sveston Lala 360
Ninja Sveston
Sveston Paisley
Some latest female sveston watches are as follows:
Sveston Niagra
Sveston Plumas
Clinton Sveston
Sveston Costa
Sveston Male watches
This Sveston company has launched male watches for every occasion, whether a wedding, winter, or summer. This company has covered it all. Some latest and best sveston watches in Pakistan are discussed below for males.
Sveston Professor SV-7008
The Sveston Professor is a timepiece ideal for any guy primarily concerned with dressing formally. The Sveston Professor is an analogue wristwatch powered by a battery and has three hands. It has a 42-millimeter circular casing and stainless steel with a push-button deployment clasp.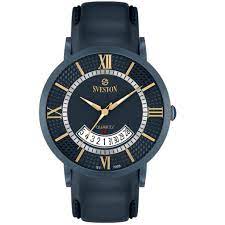 Functions include a date window on the right and the hours, minutes, and little seconds on the left. This watch is sold in a luxury box with a warranty valid internationally for one year.
Sveston Lala 360
Lala 360 is the only watch you need on your special day if you have a mentality that will just embrace the majesty of the leather. If you are the kind of person who desires luxury for their wrist, then the Lala 360 leather watch is the most premium option. No other timepiece can compete with the sophisticated design of the Lala 360.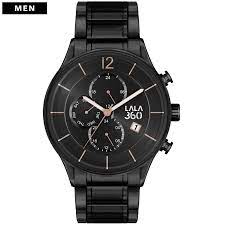 Sveston Ninja
The Ninja watch is for those who have active brains and want to show off their enthusiasm on the most important day of their lives. The watch has a wide range of appeal and will be responsible for producing a lively atmosphere. The Ninja watch, which has a dial of 41 millimeters, is the timepiece that meticulous thinkers should wear.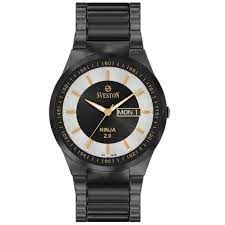 Sveston Paisley
Leather wristwatches are the perfect accessory for giving people. The Sveston Paisley is a watch made of leather that will help elevate your overall appearance. The paisley dial is completely one of a kind, and the leather straps provide a touch of sophistication to the wrist of a groom.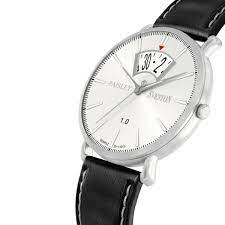 Sveston Women Watches
Sveston delivers some of the most fashionable luxury watches for women in 2021 by prioritizing aspects such as comfort, elegance, and luxury. When it comes to cost, these watches have a price that is not only extremely affordable and acceptable but also highly attractive and desired.
Sveston Niagra
The combination of Sveston Niagra's class, flair, and grace results in a harmonious whole. It features a case size of 25 millimeters and a lug-to-lug distance of 31 millimeters.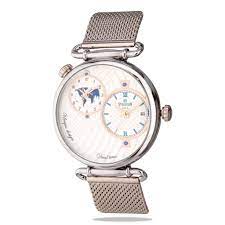 It is powered by a battery and contains a three-hand Japanese quartz movement, which is one of the best movements available in the world. Because of its wonderful characteristics, this watch is an attractive purchase for women who are interested in purchasing luxury watches for women.
Sveston Plumas
The Sveston Plumas is the timepiece that strikes the ideal balance between being elegant and masculine. Because it has such a classy and respectable appearance, it is a fantastic item that can be worn to both formal and informal gatherings equally well.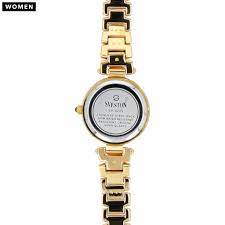 When we speak about the features, one of them is that the watch has a glass made of a mineral crystal that has been treated to make it harder. This helps preserve the watch and ensures that it will last for a long time. It would not be an inaccurate statement to claim that the Sveston Plumas Mendocino is the wristwatch that no fan of timepieces can say no to.
Sveston Clinton
Women strongly demand the Sveston Clinton brand since its products are both comfy and luxurious. If you are one of the many ladies who seek watches that impart a vintage but regal air to their image, then the Clinton is the ideal piece of jewelry for you to wear on your wrist.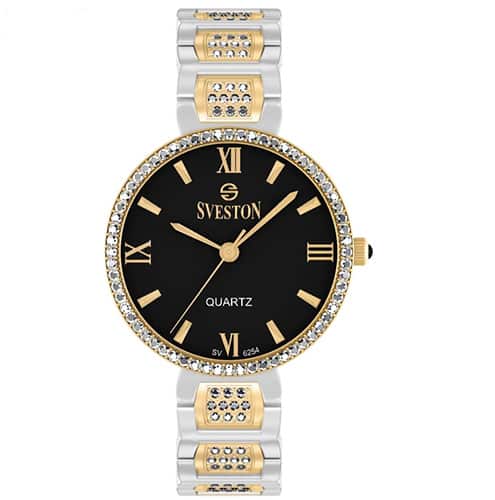 It weighs 69 grams, which is just the right amount for ladies who are looking for a product that is on the lighter side. It is undoubtedly one of the finest examples of a premium watch designed for ladies.
Sveston Costa
In 2023, one of the most costly watches available for ladies to purchase is the Sveston Costa. It has a wonderful structure and pattern, both of which contribute to its attractive appearance. In addition, it has a very high resistance to water, which enables it to reach depths of up to 100 meters and withstand pressures of up to 100 ATMs.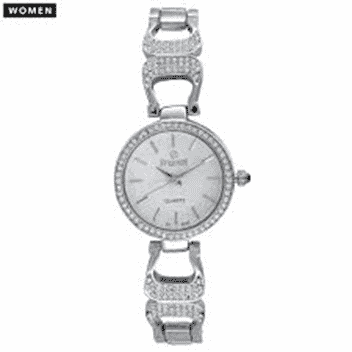 This unequivocally demonstrates how fantastic this timepiece is in terms of its features and technical particulars. This is the package for you if you're seeking a wristwatch that exudes elegance and class if that's what you're after.
Sveston Watches Price in Pakistan
Sveston brand has ensured the watches' quality but did not compromise on the affordability of their watches. These are luxury and normal watches, but the price range is affordable by all, not very expensive. Some of the best and latest sveston watches in Pakistan in 2023 are shown with their prices below:
| Sveston Watches | Price in Pakistan |
| --- | --- |
| Sveston Professor | Rs. 3,999 |
| Sveston Lala 360 | Rs. 9,999 |
| Sveston Ninja | Rs. 4,,499 |
| Sveston Paisley | Rs. 3,,999 |
| Sveston Niagra SV-7420 | Rs. 5,499 |
| Sveston Plumas SV-6229 | Rs. 2,799 |
| Sveston Clinton | Rs. 6,799 |
| Sveston Costa | Rs. 2,799 |
Conclusion
This article has explained in detail the sveston brand, its latest and best watches in Pakistan, and their prices in Pakistan in 2023 are also discussed.