Public transport is a critical gender issue in Pakistan. Buses are generally overcrowded, unsafe, and unpredictable in terms of their routes and services. Motorbike-rides are only preferred by women if driven by their male relatives. Thus, for many women, rickshaws are the only economical and independent options for their daily commute and mobility needs.
Bykea launches safe and affordable three-wheeler ride service, Bykea Rickshaw, to cater to the women groups of Karachi. Bykea Rickshaw allows a secure female-&-family mobility solution for the community with the feature to acquire basic details of the driver in advance and the option to track the ride from start till the end. The service will be launched in Lahore as well. Bykea also aims to take this service to tier-2 cities soon.
Muneeb Maayr, Founder and Chief Executive Officer at Bykea, stated that "The entry into the Rickshaw category allows Bykea to provide mobility solutions to female household members of the current middle-class male demographic customers that our business caters to today. We recognize that three-wheelers have not been cracked by global ride-sharing businesses due to the localization of product; which is where Bykea will focus to offer incremental income opportunities to rickshaw drivers in the offline space. We also recognize that conservative households frown upon young females traveling alone in unbranded cars and that the rickshaw category is one that caters and panders to the cultural nuances of a conservative urban Pakistan."
He further added that "The category also allows for volumetric logistics loads for our delivery vertical which is of great interest to Bykea as it expands its offerings for the supply chain to SMEs in Urban Pakistan."
On the possibilities that this new business stream has, Muneeb mentioned that "Rickshaws also serve as moving billboards and we hope that our partnership with rickshaw-drivers allows for better monetization for them and for our platform services and related businesses."
Ali Taufiq, Head of Launches – New Verticals at Bykea, expressed that "The idea behind launching Bykea Rickshaw is to cater to the consumer segment which we have not yet been formally catering to – Women. We have been offering Bykea services primarily to men, however, we realized that there was a major demand from the women segment for all of the services Bykea offers, especially the ride-hailing service. Thus, to address this magnanimous demand, we are launching a safe and affordable ride-hailing service for women and families to solve their mobility needs."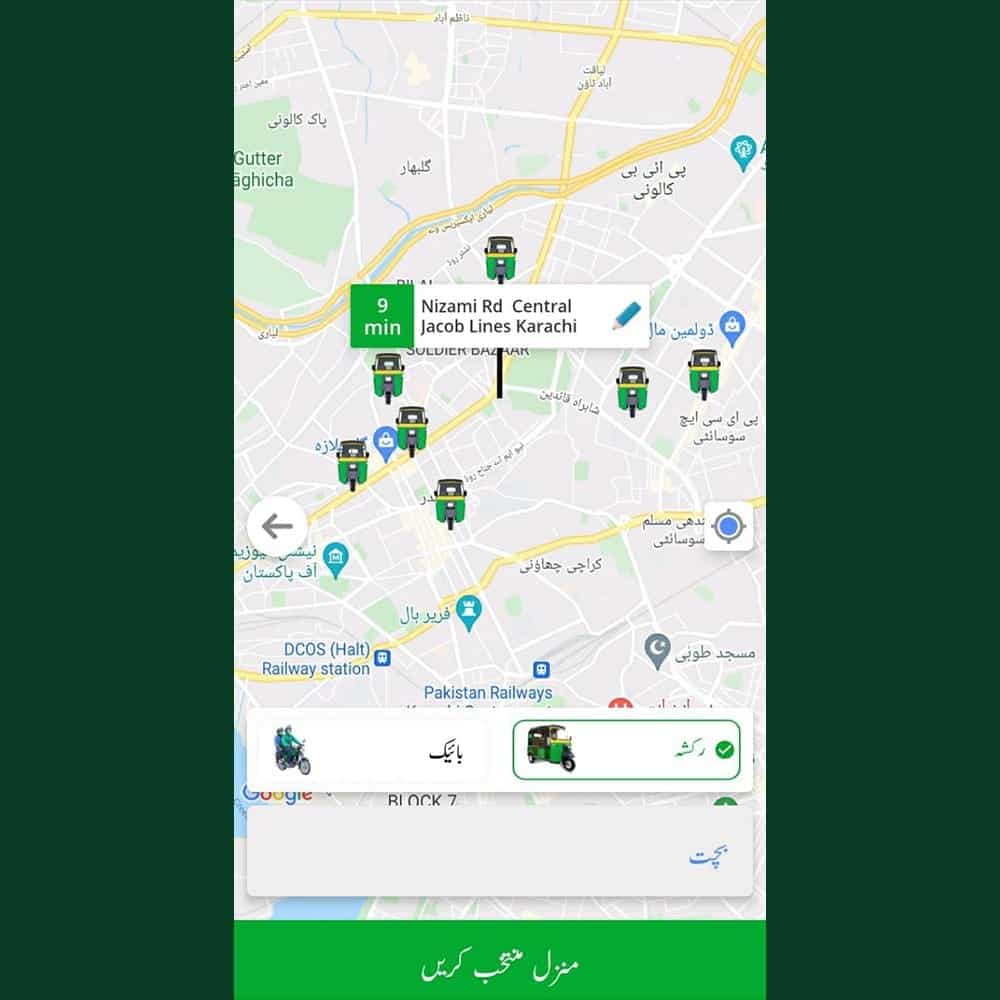 This service will eventually encompass the delivery segment where we will be able to solve real-time volumetric deliveries within the city; which cannot be done by bikes due to volume and cannot be catered by Suzuki pick-ups due to unit economics. This option will change how goods move throughout the city.
Considering the simple and user-friendly app interface in the native language, Bykea Rickshaw too becomes an easy-to-adopt service for the rickshaw drivers as well. Training and orientation sessions are being held for the inducted rickshaw driver-partners to make the service even more efficient.
Bykea Rickshaw will be serving the female segment of the largest consumer market of Pakistan – the middle class. With an ambition to extend services to diverse community groups of the region, Bykea aims to bring innovation and mobility options within the app.