We saw a number of mentions, coverage and banners for PAPS 2022, but what's the hype all about? Well, for the auto enthusiasts it was quite the weekend.
The Pakistan Auto Show 2022
The Pakistan Auto Show 2022 is the pioneering trade exhibition for the rapidly developing automotive aftermarket in Pakistan. It came into being to provide the auto industry a platform for the country to showcase its capability and potential to the world. It was a 3-day event with the entire Auto Engineering Sector assembled under one roof, displaying their best offerings and kind of give an insight into their future plans.
While introducing the automotive market's most recent technology, services, and solutions, the exhibition provides excellent opportunities for leading brands, automotive accessories.
Since there were attendees going about all the displays from almost all the brands; interestingly, the car enthusiasts seemed to swarm the Suzuki's bay and were buzzing with excitement the most at the sight of Its futuristic line-up. There is no doubt that Suzuki exceeded the expectations with a display of modern cars from its global as well as Japanese line-up of vehicles.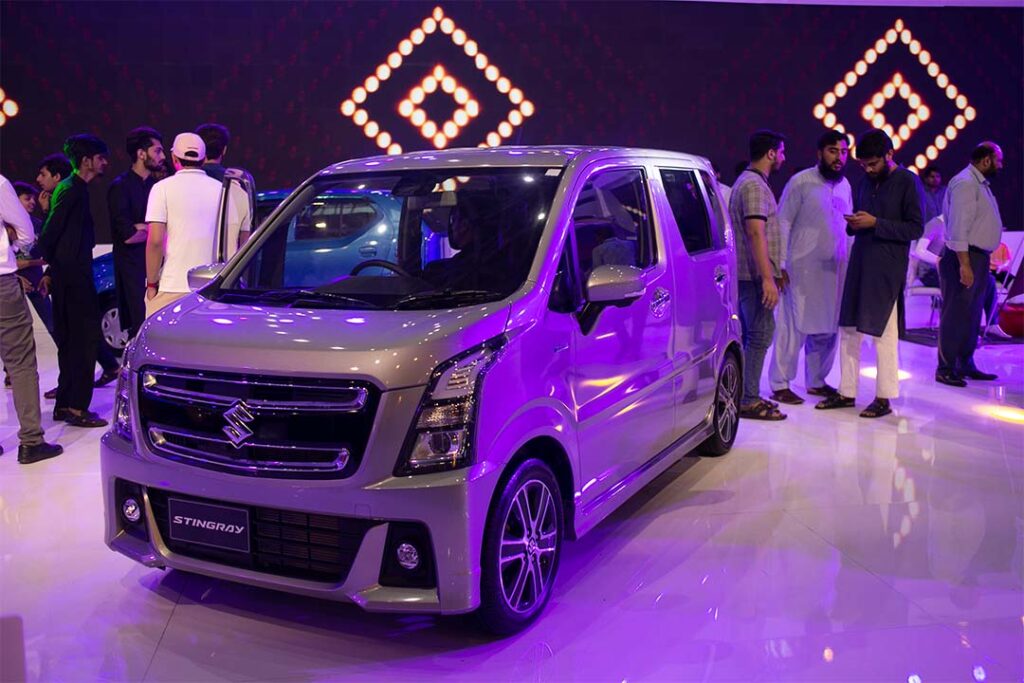 Cars Displayed by Pak Suzuki Motor Company (PSMC)
Pak Suzuki Motor Company (PSMC) has displayed several vehicles at the Pakistan Auto Show (PAPS 2022), including their upcoming motorcycle, the Suzuki GSX 125. However, their cars have received the most attention, which includes the Wagon R Stingray Hybrid, Hustler, Every, XL-7, and Ertiga.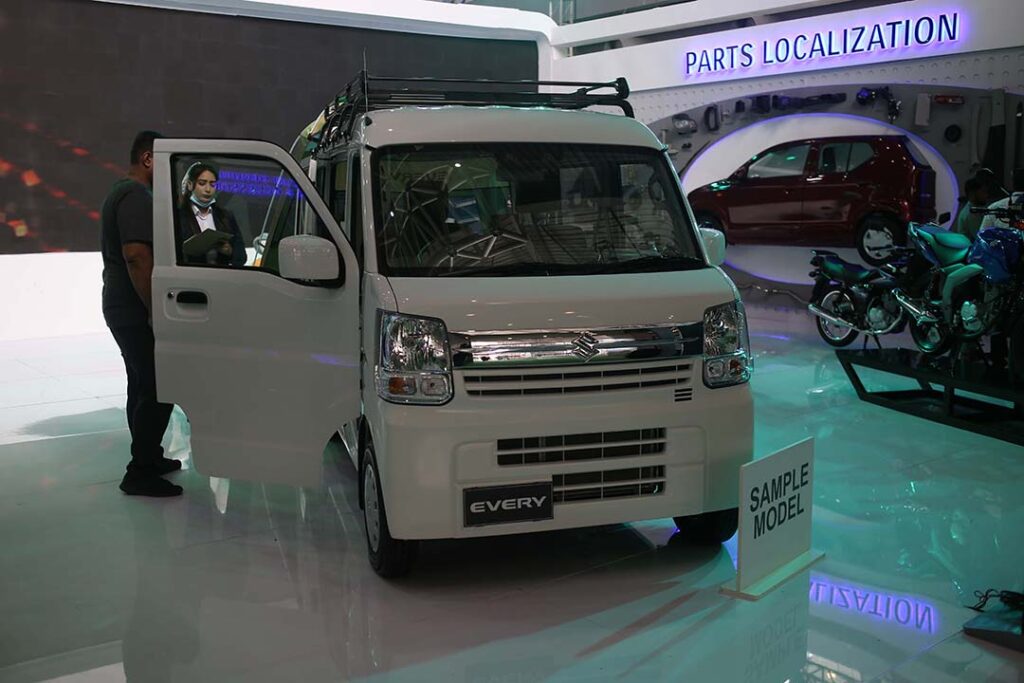 With all these modern cars showing up at the event, it looks like Suzuki has plans for the future that do not only have a modern approach but also strives to push beyond of the already seen and existing car types. This change hinted from the largest player could change the narrative of how Pakistanis drive.
Further, it clearly looks like Suzuki is set for a big upcoming line-up and their vision is grand, accommodating all the needs of a modern automotive consumer.
The audience was kept on their toes as every other day, newer models could be seen on display at the event.