Burhan Mirza on how CEOs can improve working conditions for employees and maximize productivity.
As a serial entrepreneur turned industry leader, Burhan Mirza has become a household name that is terraforming businesses across the globe. He aims to provide integrated solutions designed for companies focusing on delivering value through business outcomes to their customers and trading partners. As the pioneer of the digital revolution in Pakistan, he shaped his company's reputation through leadership, innovation, and excellent customer service.
In the modern world, where businesses need to be customer-centric, he is always taking up challenges where consumer problems are identified, broken down, and solved through the smart use of technology. This builds the core of what he and his team offer in today's digital world.
Similar to the situation around the world, Pakistan has seen an unprecedented surge in the growth of the IT industry, resulting in the availability of high-paying jobs and helping the government and private businesses prosper. Today the IT industry contributes to around 7% of Pakistan's GDP and employs thousands of professionals who work in different sectors like banking, telecommunication, healthcare, and e-commerce.
According to the statistics published by the State Bank of Pakistan, Pakistan's IT exports during the fiscal year 2020/21 increased by 47.4 % and crossed the $2 billion milestone for the first time in Pakistan's history; whereas in the fiscal year 2019/20, the exports were reported to be $1.44 billion. Much of it concerns the youth's inclination towards digitally innovative ideas or outsourcing services as it increases revenue and employment chances.
Burhan has been able to start a number of start-ups as well as invest in a few corporate establishments. He has delivered continuous growth through these start-ups by providing revolutionary IT solutions to a growing industry.
"Our team members are the backbone of our firm, and we continuously empower them to create upward mobility." shared Burhan Mirza.
Through his leadership skills, he has built strong careers around him. Leadership, to him, is accomplishing a goal through the proper direction of human assistants. He believes direct conversation is more effective than any set of rules. Rules, which are imposed by others, rather than being co-created, may drive engagement down. Hence, he keeps himself open to ideas and discussions with his team. Along with this, he focuses on the strengths of his people. This approach with his team grants him certain boons, such as increased sales, profits, customer engagement, and employee engagement, among other things. As a leader, he marshals his human collaborators to achieve particular ends to specific goals.
He is not just an entrepreneur and a leader but a motivational speaker, career coach, and self-help author as well. He aims to empower and help people create their standing in this competitive marketplace. He presents new ideas for creating personal identities and growth. Under his supervision, the younger generation has a viable chance to understand the methodology and mindset needed for making intelligent professional choices surrounding them. He helps to identify what isn't working for them and tries to assist them in reaching their career goals with plausible and practical solutions.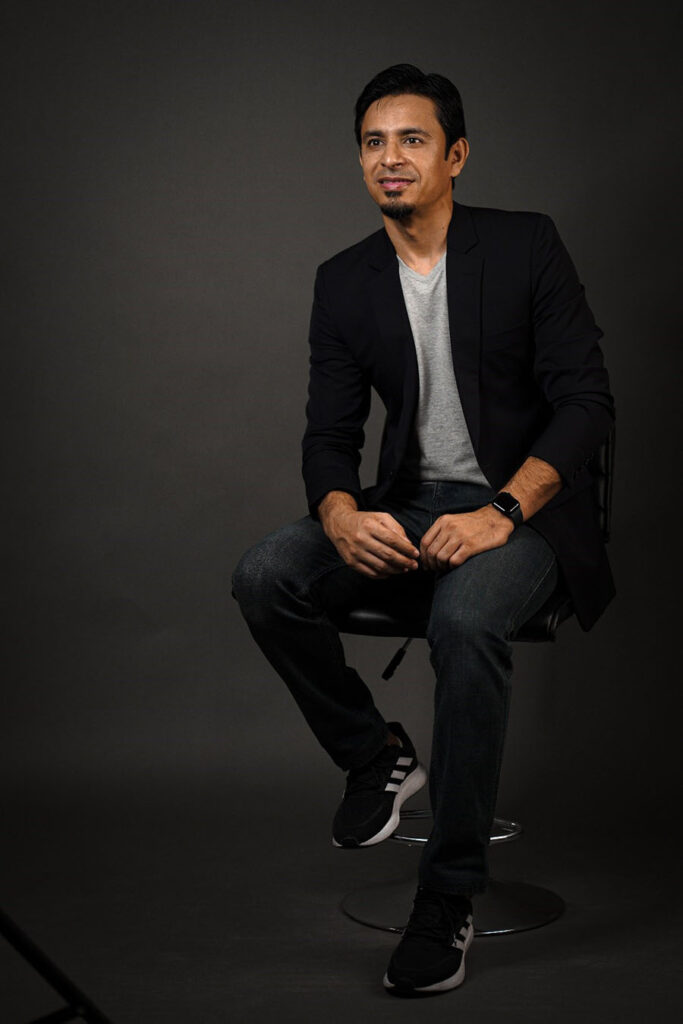 "I always motivate people to consider themselves as seeds, not trees, as trees can be cut down. But as seeds, no matter how many times you are sown into the soil, you grow back and provide shade or fruits to others around you," says Burhan Mirza.
Through his motivational speeches and career coaching, he has been able to transform lives all around the world. He narrates stories and real-life experiences that make success an achievable feat, not just a textbook phenomenon.
His 2-R theory about Response and Reaction is a prime example in which he encourages people to be responsive towards adversities rather than reacting. With a responsive attitude, you can turn the situation around in your favor, whereas with a reaction, you tend to make it worse. So, it's not the situation that is discouraging but your response or reaction to it.
Burhan Mirza is a young entrepreneur helping his team grow and the youth in general to achieve their dreams. His achievements and experiences make him relatable to the younger generation and encourage them to work hard with a positive attitude to achieve their goals.
He rightly sums up the traits of successful people that we all should ponder: "Successful people might not know how to do a particular task, yet they will push themselves to learn how to do it. They might not have the necessary tools, yet they will learn to build those required tools. History often tells of such individuals who have risen from the ashes and reached a glorious point in their lives, and it was a result of them becoming someone they were not, doing something that they had not done before, and being someone they couldn't imagine themselves to be. It is all within you."