Achieving the title of the number one brand of home appliances of the country for a number of decades, Dawlance has proven to be a reliable and prolific innovator, launching and manufacturing devices that fulfill its customer's demand and make them trust its reliability.
Dawlance has a huge research Centre where it turns the new, modern, and need of time devices in shape that fits its client's demand.
It has raised its standards in the field of modern technological home device making, becoming Pakistan's number one home appliance brand, along with a large web of associates, making its accessibility easy around the country.
Dawlance is Arçelik's owned subsidiary; it is the largest home appliance brand in turkey and the second-largest producer of home appliances in Europe. It has made its name in the fields of extensive research and good customer-to-manufacturer response.
With a good customer care reputation and mastering the art of technological engineering, Dawlance has created some of the best home appliances for its clients that no one can offer a match for.
Dawlance offers devices that are not only sustainable but reliable, technologically developed, up to date, environment-friendly and energy-efficient. With marking these boxes, Dawlance has proved its moto; Dawlance is reliable, very efficiently.
Dawlance's Refrigerators
Dawlance's innovative refrigeration technology makes sure to make the aim of food storage safe and sound. Dawlance has added its devices with essential vitamin and nutritional value control features.
Dawlance latest refrigerators include a number of modern features like filtering features, large size, good storage capacity, optimizing fan, fresh vitamin tech, H zone feature, illuminated LEDs, Dawlance inverter tech, fast cooling setup with side evaporators, and energy-efficient mode of operation.
A number of other features Dawlance has integrated its devices with are listed below.
Features
Nature lock setup
Vitamin fresh technology
Antifreeze setup
Double french door setup
Hybrid cooling setup
Health zone plus technology
LVS plus technology
Inverter technology
Energy efficiency
Environmental friendly operation
Models
Dawlance 110liter/5cft refrigerator (9101) bedroom refrigerator
The attractive and flamboyant bedroom series is ideal for clients opting for innovation and modern tech experience in a bedroom refrigerator, giving them an experience of convenience and reliability.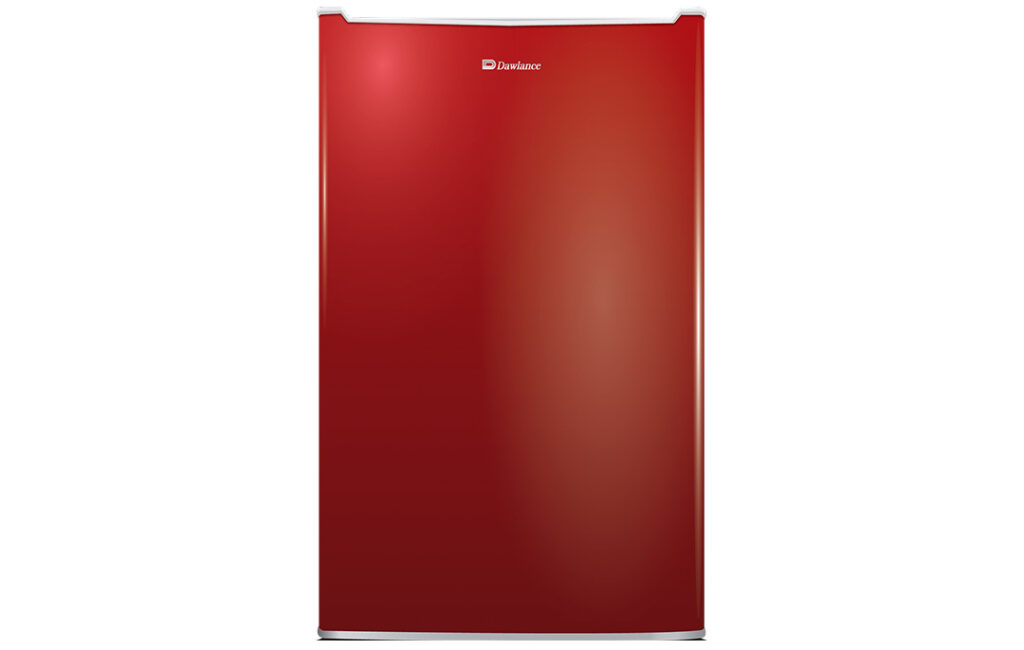 Specifications
Storage capacity: 110liters
Colors available: red
Top mount refrigerator type
Width : 50cm
Depth : 49cm
Height : 79cm
Net weight: 26 kilograms
Integrated with n 600a refrigerant
Single door setup
Toughened wire shelves
Direct cooling feature
Energy efficient
Dawlance 9122 (AD FP) top mount refrigerator 6.2cft/175liters
Dawlance believes that everyone deserves the best; the new 9122 175l serves as a great companionship in the fields of convenience and technology. It is a modern-day solution to problems like water storage, food storage, and ice making.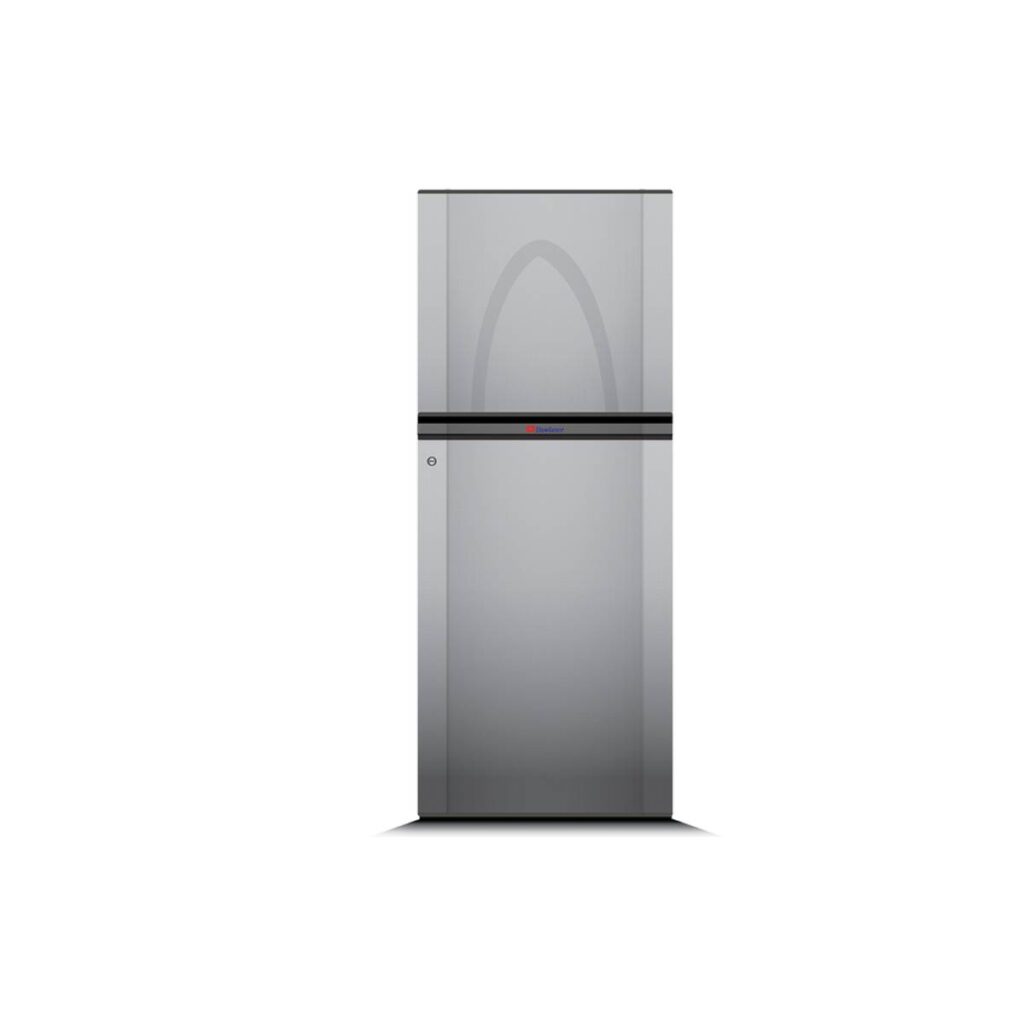 Specifications
Storage capacity: 175 liters
Available colors: opal green
Top mount refrigerator type
6.2 CFT
Width : 490mm
Height : 525mm
Depth : 1231mm
35 percent energy saving mode of operation
Power-efficient
Eco friendly
R600a refrigerant type
Dawlance reflection Health zone plus refrigerator 10cu/ft 9166 wb gd
Dawlance has always kept its devices integrated with a smart health zone feature to ensure the safety of its clients. Their H zone plus refrigerators are added with an H zone mode of operation to keep bacteria and germs away, thus ensuring health and hygiene.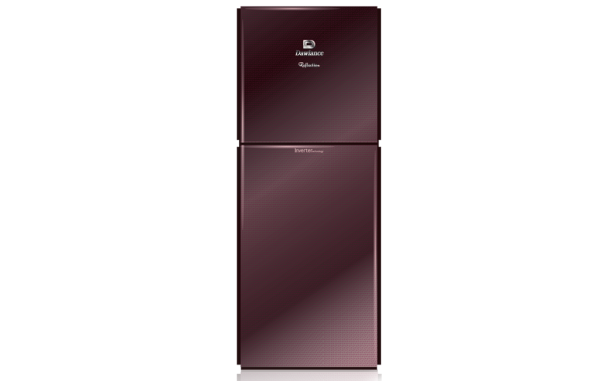 Specifications
H zone plus series
Available in Beige green color
300 liters storing capacity
Antifungal glass kit
10 percent added excess use capacity
Shiny and glossy outdoors
Insect repelling technology to keep food safe
Hygiene and health ensuring features
Smart and innovative design
Eco friendly
Dawlance 9173 WB Avante inverter refrigerator
Talking about Dawlance inverter technology, it has made its devices in such a way to accomplishes modern-day solutions to problems. Dawlance has equipped its devices with inverter compressor technology to minimize energy use.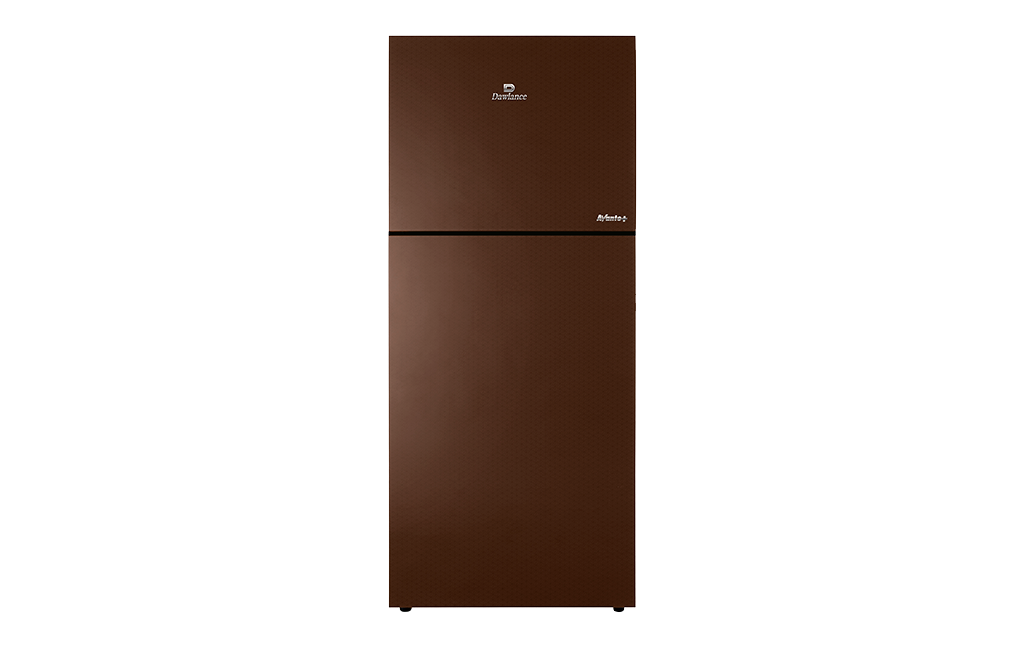 Specifications
Dawlance Inverter technology
Power efficiency
Color availability: luxe brown
55 percent less power usage
30 percent fast cooling feature
Five-way cooling feature
Door pockets integrated with optimizers
A++ energy rate
Wide and deep storage size
Eco-friendly services
Convenient mode of operation
Smart design
Dawlance 9188 wb gd Inverter IOT refrigerator
Dawlance Inverter series has yet to offer, and the new 9188 is a smart and innovative refrigerator ideal for users looking for devices with inverter technology. It is equipped with 55 percent less power usage technology. The Dawlance 9188 is a convenient refrigerating device that comes with great features and functions.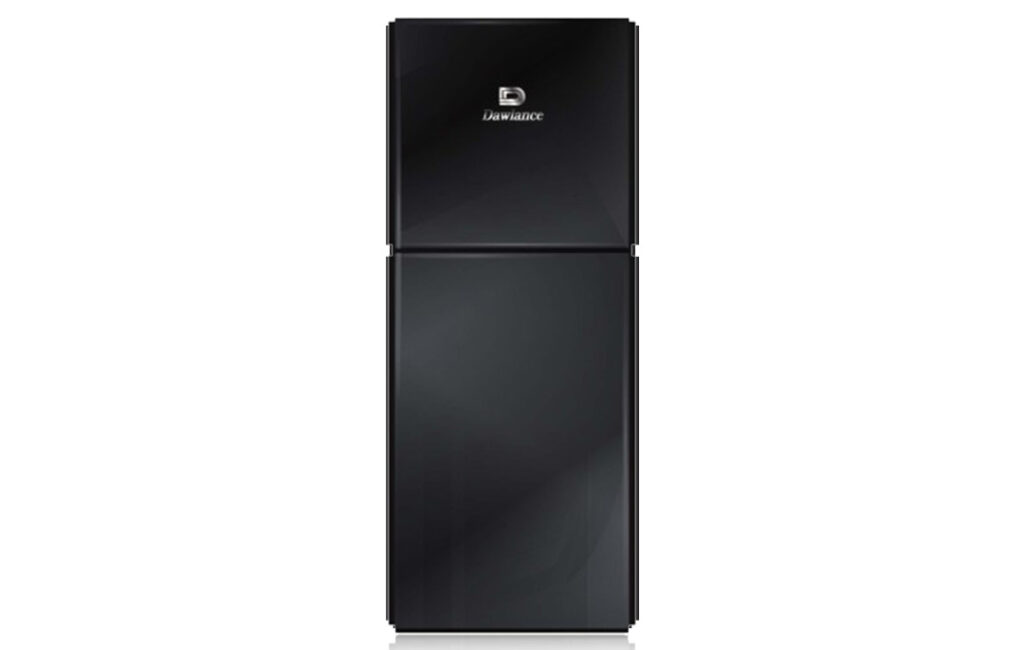 Specifications
Power saving rate: 55 percent
Dawlance Inverter series
Wifi builtin
High gloss mirror finish
It can be operated via solar and ups setups
Spilling proof shelves
12 years of warranty
Available colors: black
Energy efficiency
Environmental friendly operation
Dawlance Refrigerator Price in Pakistan
The price of Dawlance refrigerators vary from model to model; Dawlance provides it's clients with affordable refrigerators that are engineered with high precision and quality, the price of Dawlance refrigerator in Pakistan respective to the models is discussed below, that covers the Dawlance H zone series, Dawlance Inverter series and other refrigerator Dawlance has to offer.
| | |
| --- | --- |
| Model | Price In Pakistan |
| Dawlance 110liter/5cft refrigerator (9101) bedroom refrigerator | 26,000 PKR |
| Dawlance 9122 (AD FP) top mount refrigerator 6.2cft/175liters | 39,999 PKR |
| Dawlance reflection Health zone plus refrigerator 10cu/ft 9166 wb gd | 47,200 PKR |
| Dawlance 9173 WB Avante inverter refrigerator | 63,000 PKR |
| Dawlance 9188 wb gd Inverter IOT refrigerator | 75,100 PKR |
Conclusion
Above, we have discussed the prices of Dawlance 2023 refrigerators and their respective specifications and Features Dawlance has to offer in its refrigerating devices.
Dawlance has integrated its devices with smart and prolific innovative technologies, i.e., h zone series, energy efficiency, insect repellent feature, inverter series, that provide a user with great comfort and convenience.
Dawlance has an affordable refrigerator range to choose from, ranging from 4 digits to above. It has been manufacturing high-quality, commercially successful home appliances that are easy on the budget and innovative-styled as well.
With its glass door, metalic spill-proof shelves, A++ energy rating smart refrigerator range Dawlance has proved itself again on the grounds of both reliability and quality, making its motto " Dawlance is reliable" more accountable.