Deploy Pvt. Ltd is proud to announce that its Founder and Chairman, Mr. Asif Khan, has been awarded the prestigious Entrepreneur of the Year award by the President of Pakistan, Mr. Arif Alvi. The award was presented to Mr. Khan at a ceremony held at the President's House in Islamabad on 20th Feb 2023.
Mr. Khan has been recognized for his exceptional contribution to the mobile phone business industry and his outstanding entrepreneurial skills. Under his leadership, Deploy Pvt. Ltd has achieved unprecedented success, becoming one of Pakistan's leading smartphone technology companies by launching Pakistan's own smartphone brand "Sparx" and a feature phone brand with the name "Xmobile". Mr. Khan's dedication to innovation, customer satisfaction, and employee development has made him a role model for aspiring entrepreneurs.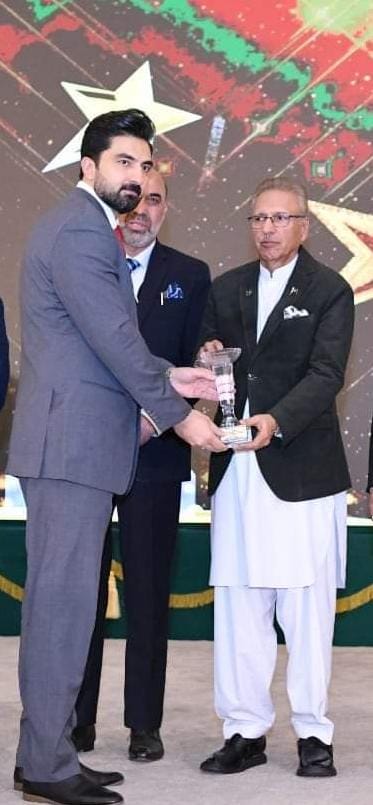 Mr. Asif Khan has demonstrated exceptional leadership skills and has led Deploy Pvt. Ltd through a period of impressive growth and expansion. He has implemented innovative strategies that have resulted in increased revenue, improved customer satisfaction, and a more efficient organizational structure. His vision for the company has been instrumental in positioning Deploy Pvt. Ltd as a leader in the technology industry.
The Entrepreneur of the Year award is a testament to Mr. Khan's hard work, dedication, and commitment to excellence. He has set an example for other entrepreneurs, inspiring many with his passion for business and technology. Deploy Pvt. Ltd is proud to have Mr. Khan as its Chairman and looks forward to his continued leadership and contributions to the company.
We congratulate Mr. Khan on this well-deserved award and thank the President of Pakistan for recognizing his achievements. The entire team at Deploy Pvt. Ltd is honored to be associated with such an exceptional leader, and we look forward to continuing our journey of growth and success under his guidance.