E-Stamp Paper is an electronic way of paying stamp duty in Pakistan. It is a secure and convenient method of payment that is now available in all major cities of Pakistan. It has many advantages over the older approach of employing physical stamp paper, including safety and convenience. With E-Stamp Paper, you can pay your stamp duty online or through your mobile phone.
This blog will tell you all you need to know about e-stamp paper in Pakistan. So, keep reading till the end!
What is an e-stamp paper?
An e-stamp paper is an electronic version of a stamp paper, used for financial transactions. Stamp papers are physical pieces of paper that are embossed with a government seal, and we typically use them for legal documents. E-stamp papers serve the same purpose, but they are stored electronically.
The Government has replaced the traditional paper and franklin stamping method with the digital strategy to ensure a fast and trouble-free payment process. When you need to use an e-stamp paper, you can print it out or display it on your computer screen. The major advantage of e-stamp papers is that they are more convenient than physical stamp papers.
E Stamp Paper Pakistan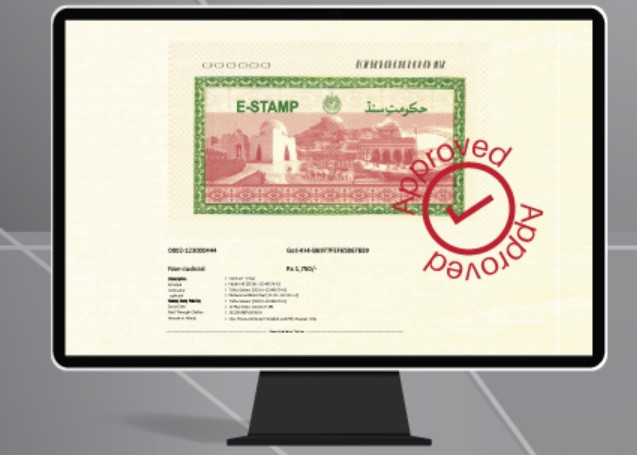 They have introduced E Stamping in Pakistan to overcome fake and fraudulent practices and facilitate the citizens. The persons who want to purchase the stamp paper judicial and/or non-judicial can now apply for the issuance thereof by using a computer with an internet connection.
They calculate the value of the stamp duty based on data provided by the buyer, such as land area, location, covered area, commercial/residential status, etc. They have built the DC valuation tables into the system. The name of the buyer, seller, and the person through whom stamps are being purchased are entered the system along with their CNIC numbers.
The development of a centralized database for the e-Stamping system has also taken place, which has simplified the verification procedure for the populace at large. The e-Stamping project team has held meetings with sub-registrars, stamp sellers, deed writers, and other relevant parties.
They have also developed a mobile app for auditors so they can easily verify e-Stamp paper and Challan-32-A.
The Benefits of Using E-Stamp Paper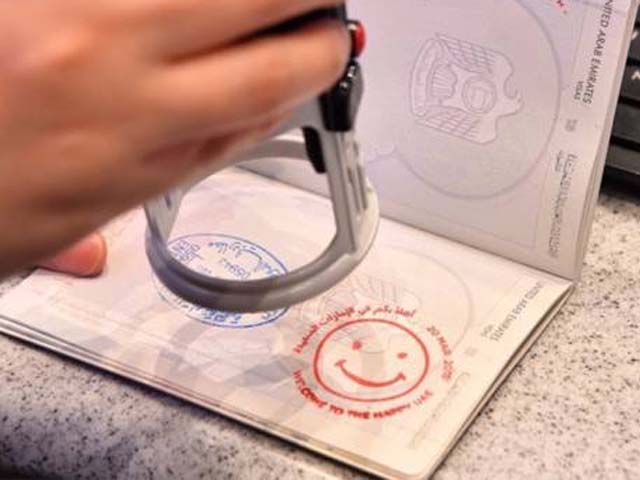 There are many benefits of using e-stamp paper in Pakistan.
Perhaps the most obvious benefit is that it is more convenient than using physical stamp paper. This is because you can buy e-stamp paper online and then download it to your computer. This means that you do not have to go to a stamp dealer to buy the paper, which can save you time and money.
Another benefit of using e-stamp paper is that it is more secure than physical stamp paper. This is because we do the transaction electronically , so there is less chance of fraud. In addition, if you lose your e-stamp paper, you can get a replacement from the government website.
Finally, using e-stamp paper can help to reduce corruption in Pakistan. This is because it makes it harder for people to make fake stamp papers. This means that there will be less opportunity for corruption, which can help to improve the overall economy of Pakistan.
E Stamp Paper Punjab
The government of Punjab, in collaboration with PITB and the Bank of Punjab (BOP), introduced an e-stamping system for the first time in Pakistan in 2016. Stamp paper is required in matter related to buying or selling any property.
Now the landowners or the buyers will get verified by e-stamp paper verification, in Pakistan. The Punjab e-stamp paper is a blessing for women who cannot get a hold of their property because of certain issues.
E Stamp Paper KPK
Chief Minister Khyber Pakhtunkhwa has launched the E-Stamp Paper recently in 2022 in the province..
To use these E-stamp papers, you only need to have a working internet connection. If you want to purchase high-value non-judicial or judicial stamp papers, you will only need to provide data regarding the reason you want to gain them.
You will also need to provide your name, the seller's name, the person whom the stamp papers will be purchased from, and their CNIC numbers. E-stamp paper can be got through the website www.estamp.kp.gov.pk.
E-stamp Paper Sindh
In May of this year, Sindh inaugurated a similar E-stamp system. They started it because of PITB, the Board of Revenue Government of Sindh, and the National Bank of Pakistan working together (NBP).
Syed Murad Ali Shah, the chief minister of Sindh, opened the function at the CM House. The Chief Secretary, a senior member of the Board of Revenue, the President of the National Bank, and the Revenue Minister Makhdoom Mehboob were among those present. CM Murad Ali Shah also announced that I have reduced the stamp duty from 2% to 1%.
The E-stamp system in Sindh works the same way as it does in KP.