Over the past few years, Pakistan has been facing persistent economic challenges, encompassing soaring inflation, currency depreciation, and a rising poverty ratio. These issues have created a difficult environment for numerous enterprises to expand within the nation. Notably, the Pakistani rupee has dropped to 24 per cent of its value relative to the dollar during 2022.
Despite the present economic situation, a few optimistic solutions may re-establish hope and confidence in the country's economic revival. Major players within the retail, energy, and infrastructure sectors are majorly driving this ambitious vision, and pushing the economy towards an upwards surge.
Specifically, the retail sector has been an important contributor to Pakistan's economy, especially with its recent growth. According to a report by the State Bank of Pakistan (SBP), the retail sector accounted for 18.4 per cent of the country's GDP. In recent years, the industry has witnessed significant expansion due to the entry of several international retail chains. However, one entity has led the way in showcasing unconditional confidence in Pakistan's economic revival.
Majid Al Futtaim Retail has been consistently expanding its retail footprint across Pakistan since commencing its operations in 2009. The conglomerate currently owns and operates ten Carrefour stores across Pakistan, while the ground-breaking of two new Carrefour locations in Phase 7 and Phase 11 in Defence Housing Authority (DHA) were recently announced and should be operational by the end of 2023.The leading retail pioneer also diversified its offering with the launch of a unique health and beauty concept, myli, as recently as 2022.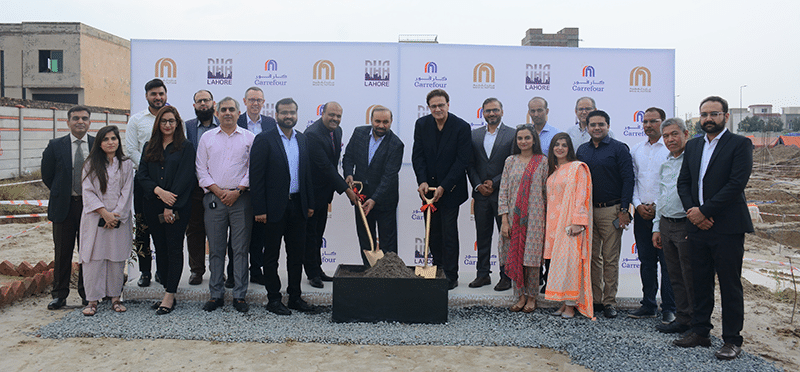 Majid Al Futtaim Retail's decision to expand in Pakistan caters to the concerns and priorities of the modern consumer – who is seeking quality products at affordable prices. Pakistan's population is rapidly growing, with a median age of 20.2 years, and a large, young tech-savvy population connected to the global market. This demographic presents a significant opportunity for established corporations.
With its total investment in Pakistan's retail industry nearing PKR 11.5 billion, Carrefour has become the trusted local partner of choice. Majid Al Futtaim Retail's unwavering commitment and support towards the growth and development of the local economy has reinvigorated the market. The brand has also been actively involved in community initiatives, partnering with credible local partners to drive positive change for those impacted by poverty and hunger.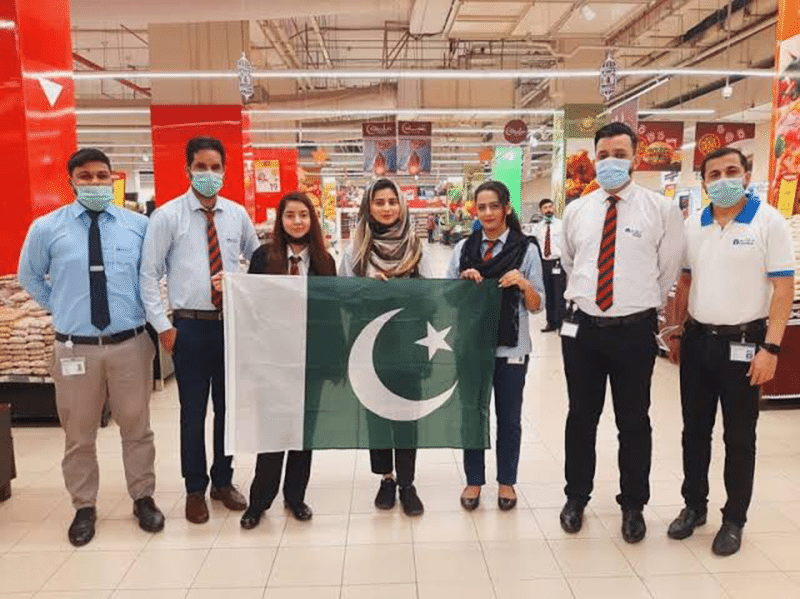 The investment of PKR 11.5 billion by Majid Al Futtaim Retail is focused on diversifying and modernising retail in Pakistan, as well as enhancing the shopping experience of its customers. Majid Al Futtaim Retail's growing investments in Pakistan are expected to create direct and indirect employment opportunities for thousands of construction workers, retail staff, and management professionals. These measures will not only help to significantly improve the social and economic conditions of these workers, but also the families that rely on them.
Hopefully, other companies will follow Majid Al Futtaim Retail's example, recognise the potential of Pakistan's economy and seize the opportunities it presents. By doing so, modern retailers can not only contribute to Pakistan's economic revival but also benefit from its future growth potential.