Pakistan telecommunication system (PTA) has introduced a SIM information system to keep a digital record of the dramatically increasing number of SIM users.
When mobile phones became cheaper and the option of using multiple sims on a mobile phone resulted in a significant rise in the number of sim holders. PTA, therefore, introduced this online system where users can check the number of sims registered on their CNIC. It is essential to know how many sims are registered in your name for the safety of the user as well. Follow the article below to know the steps for online sim information checking.
What is a SIM card?
A subscriber identity module (SIM) card, which is part of the Global System for Mobile Communication (GSM), stores all the user's information. They're useful since they can be quickly unmounted and placed in other mobile devices if your phone breaks down or runs out of battery. They're also really helpful when it comes to PTA SIM verification via CNIC.
In Pakistan, there are now four GSM operators serving millions of cellular subscribers. You may have heard all of them: Jazz/Warid, Telenor, Ufone, and Zong. Let's see how many SIMs you can truly register against your CNIC now.
PTA Mobile SIM Information
PTA has allowed its users to retain a maximum of 5 SIM card connections against their CNIC. To know the number of active sims against your name or CNIC, follow the instructions below.
Check Active SIMS Status Against your CNIC
The advanced system by PTA has made it convenient to check the total sims active on your CNIC. The users can confirm it online from the website as well as by sending an SMS.
Online Sim Information
Follow the steps mentioned below to find out all the sims registered on your CNIC by visiting the website of PTA.
Step 1: Open the website
Open the PTA website of the SIM information system, CNIC.sims.pk.
Step 2: Put in the information
The next step is to enter your CNIC in the space provided without hyphens. Click on the check box to verify that you are not a robot. Then hit submit/enter button.
Step 3: Check out the information
After you press enter, a new page will present you with all the sims registered on your CNIC in a tabular form. The sims are listed operator-wise.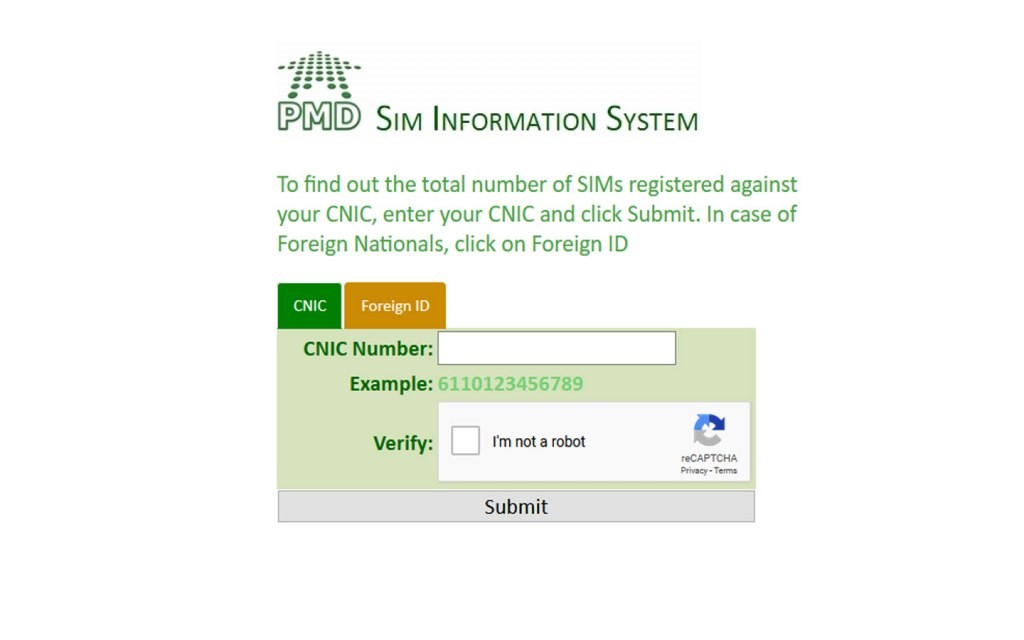 SIM Information Check Via SMS
The users can also check the total number of SIMs being used on their CNIC by sending a text message. Follow the steps given below to avail this feature.
Step 1: Opening of Text Message Window
On your mobile phone, open the text message window.
Step 2: Write the required information
The next step is to write your CNIC correctly without any hyphens.
Step 3: Send the text
Then send your CNIC to 668. The text costs Rs. 2 + tax.
Step 4: Information received
The user receives a text message indicating the number of active SIMS on your CNIC with the operator names as well.
Check Sim Information Through Codes
Different mobile operating companies have also generated their sim card information codes to collect information regarding your sim.
If you are a jazz card holder, your code is 6001. Open your text message window and enter your CNIC, then send it to 6001. The code for the Telenor sim card holders is 7751. Write your CNIC in the text message and send it to 7751. Ufone users can dial *336# for information about their registered sims.
Sim Information Check for Foreigners
Foreign users can follow the given steps to get the information regarding their sim card.
Step 1: Visit the website
Open the website cnic. sims.pk
Step 2: Click on Foreign ID
Click on the button 'Foreign ID' and enter your ID in the space provided.
Step 3: Verification and Submission
Click on the checkbox to verify that you are not a robot. Then hit the submit button.
Step 4: Sim card information
A window will open with all your sim cards registered on your CNIC.
The system is highly authentic as the information is retrieved from the PTA SIM information system directly. The authenticity of the system is also provided by the fact that SIMS is registered through a biometric system now. If you find more SIMS registered on your CNIC than you use, you can also block that SIM card straight away to protect yourself from any legal charges.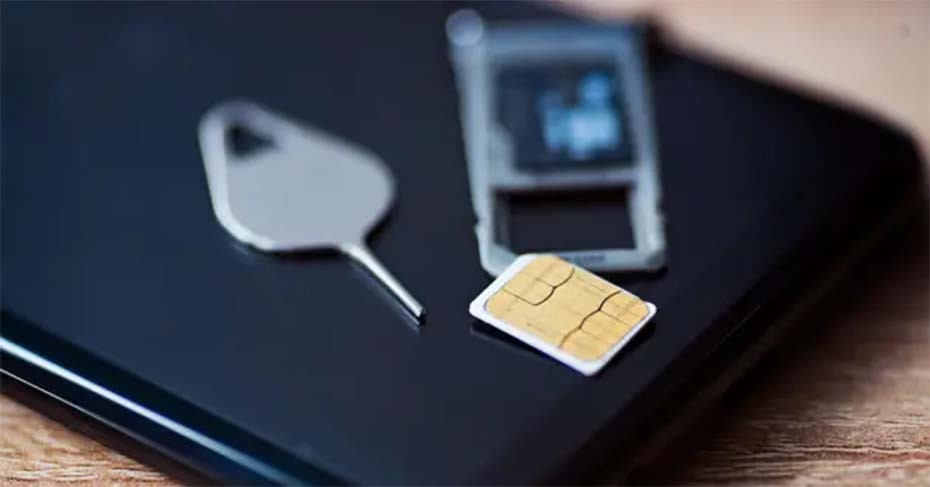 SIM Owner Information
The SIM data information can also be availed by just sending a text message to 667. Follow the steps given below to find out about the name of the owner of the sims as well.
Step 1: Text message window
Open the text message app on your android or iOS.
Step 2: Sending the message
The users need to send a blank message to 667. This service does not cost any charges.
Step 3: Get the information
PTA SIM information system will send you a text message with the owner's name and related information.
Biometric Verified SIM
The safety of the users has been ensured by the Biometric verification system. The PTA biometric verification system works by collaborating with NADRA. Get your sims biometrically verified to avoid any illegal activity on your name.
Follow the instructions given below to know the process of biometric verification in Pakistan.
Step 1: Visit the BVS facility
The users need to visit any biometric verification facility for purchasing a new SIM card or replacing any old connection.
Step 2: Confirmation with the mobile operator
If you need to confirm whether your old SIM is biometrically verified, contact the mobile operator.
Step 3: Biometric verification
If you are purchasing a new sim card, you will be asked to scan for fingerprint impression. Scan your finger or thumb, your sim is successfully verified biometrically, and a digital record is submitted to NADRA. You will also receive a text message confirming that the sim has been registered on your CNIC once you put the sim on your mobile.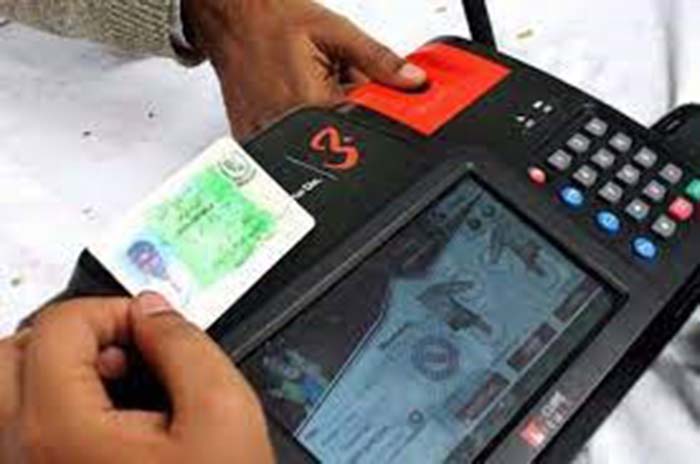 Block SIM Registered on Your CNIC
If you want to deactivate or block any old sim registered on your phone, follow the instructions given below.
Step 1: Visit Franchise
If you want to deactivate the SIM card connection, visit the nearest franchise of the company or the customer service outlet.
Step 2: Fill out the form
You will be asked to provide the original CNIC. The user will also be asked to fill out a form.
Step 3: Submit documents
Remember that you will have to provide three copies of the original CNIC while submitting the filled form. The process takes some time, and the user might need to wait as well.
In this way, you can block any registered SIM on your CNIC. For any other information, contact the related mobile operator or call the respective helpline number.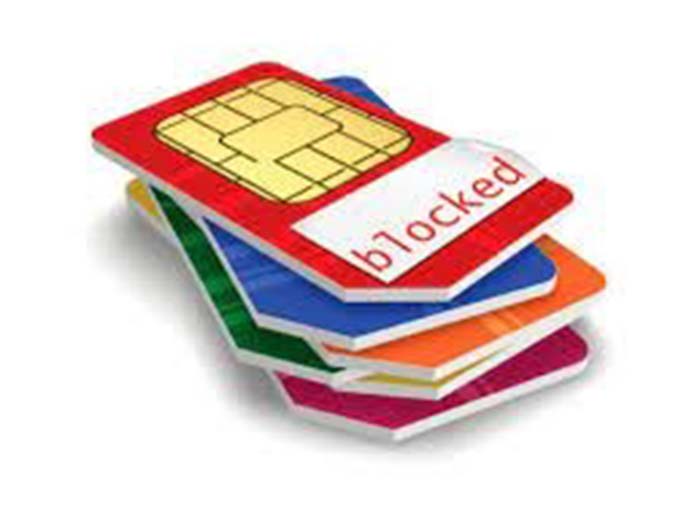 The article covers step-by-step instructions about retrieving sim information with numbers by an online PTA mobile sim information system.
Do SIM Cards Have an Expiration Date in Pakistan?
This is a common question among prepaid customers. Let's imagine you acquired a temporary plan as a backup phone, but you never actually used it. Is there a time limit on it? If so, when do you think it will happen? Unfortunately, there is no uniform solution to this topic; however, we will do our best to answer it here.
The amount of time before the credit on a prepaid SIM card expires, known as airtime expiry, is distinct from the card itself expiring. Depending on your carrier, airtime normally expires 30 days from the purchase date, regardless of usage, like it does with Best Cellular. If you acquire a prepaid SIM card with an airtime scratch-off code, the expiration date varies, but it's normally between 60 and 330 days after purchase.
How Secure Is My SIM Card?
Your SIM card is quite safe. As previously stated, they can be blocked using a PUK code, which can only be unblocked by the carrier or the original owner. If your SIM card is stolen, SIMply notify your carrier, and they will take care of it. Cloning your sim card information or phone number is one-way criminals could take advantage of it. However, they must have the original, unblocked SIM card in order to do so.
How Can You Buy a SIM Card in Pakistan?
A Pakistani SIM card can be purchased by anyone who lives in or visits Pakistan. Pakistani citizens are allowed to have up to five SIM cards activated on their names. Foreign nationals, including those with a Pakistan Origin Card, can have two active SIM cards. All SIM card purchases must go through a thorough registration process that includes biometric data collection (fingerprints). You'll also need a gadget that supports the Pakistani frequencies and an unlocked phone (SIM-lock-free device). Otherwise, you'll have to rely on the SIM card given by your home provider.
Where Can You Get A SIM Card?
A Pakistani SIM card can be purchased from the official stores of the four operators (Jazz, Telenor Pakistan, Zong, and Ufone), as well as authorised franchisees and Telenor Self Service Booths (TSSBs – Telenor only).
Is It Legal to Use Your International Carrier Cell Phone in Pakistan?
To use your phone in Pakistan, you'll need a GSM-enabled device. Since 2018, CDMA phones will not operate in Pakistan. Fortunately, your phone is likely to support GSM in 99 percent of cases. Pakistan mainly uses European frequencies. Africa, Asia (including the Middle East), Europe, and Oceania are among the countries that use those frequencies. In Pakistan, phones sold in ITU Regions 1 and 3 would have no connectivity concerns.
Helplines And Customer Care
Jazz/Warid Helpline Number: 111 / 321
Telenor Helpline Number: 345
Zong Helpline Number: 310
Ufone Helpline Number: 333
Our overview of the PTA sim information with a number and its related services comes to a close here. But there's a lot more to know about Pakistani SIM cards. Operators, speeds, coverage, and packages are all available. We attempted to cover all you need to know about PTA SIM Information System.