foodpanda has been named the Official Q-Commerce Partner of Islamabad United. Just like the last season, the look of the playing kit of Islamabad United will reflect the strategic partnership between the two brands.
Speaking about the partnership, Syed Waqas Azhar, Director Marketing at foodpanda Pakistan said, "foodpanda has always been able to keep its finger on the pulse of the Pakistani audience, and cricket is one such passion that strums their heartstrings time and time again. We're excited to partner again with the two-time champions Islamabad United, after the success of our partnership last season, and hope to do some exciting things with them in 2023."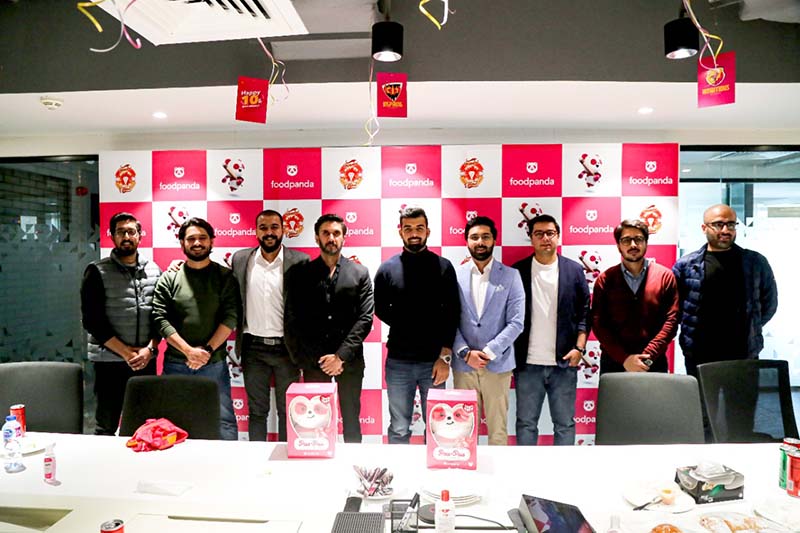 Mr. Ahsan Latif, CEO ISLU said, "We are delighted to have foodpanda on-board as our official q-commerce partner. Over the years, foodpanda has revolutionized the q-commerce landscape in Pakistan by incorporating innovation with convenience. Their enthusiasm to lead the game mirrors our own at Islamabad United and together we're ready to bring our best game on!"
Islamabad United is the most successful franchise in HBL PSL history. The franchise believes in empowering local cricket in Pakistan as the only team to win multiple titles and owning the highest win percentage in league history. foodpanda, too, shares the same vision for the sportstainment industry in Pakistan.
foodpanda Pakistan is the country's leading online delivery marketplace, offering a convenient app and web-based platform to order food, groceries, and essential items nationwide. With over 20,000 restaurants, homechefs, shops, and pandamart stores across more than 40 cities, foodpanda aims to generate business growth and create employment opportunities for Pakistanis all over the country.