Meezan Bank Limited is facing criticism from unhappy customers due to ongoing problems with its mobile app. One user on Facebook expressed their disappointment, mentioning that the bank used to be highly regarded but now has the worst app. They even suggested that the bank should consider firing its entire IT department. Numerous customers have reported difficulties logging into the app, with some trying for over an hour without success.
Responding to the complaints, Meezan Bank acknowledged the app's technical glitches in a Facebook post. They assured customers that their team is working diligently to resolve the issues and apologized for any inconvenience caused. The bank expressed sincere appreciation for the patience demonstrated by its customers during this challenging period.
The persisting problems with the app have left customers feeling dissatisfied and frustrated. In today's digital age, having a reliable and user-friendly mobile app is vital for customers' convenience. As a prominent player in the banking industry, Meezan Bank must address these concerns promptly to regain the trust and satisfaction of its customers.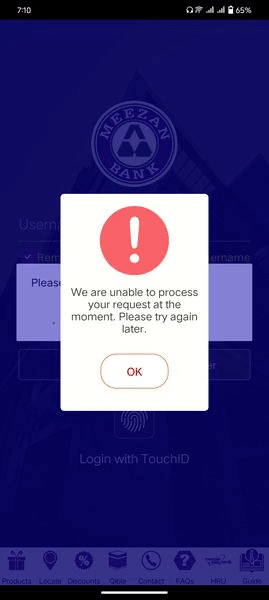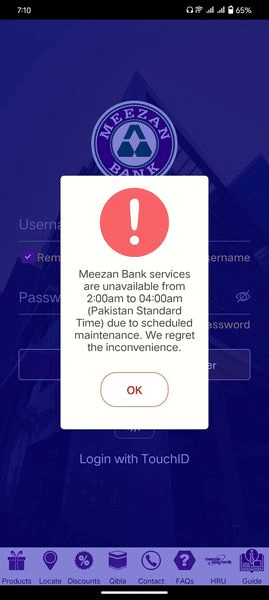 Customers expect a seamless banking experience, and technical glitches in the app hinder their ability to manage their accounts effectively. It is crucial for Meezan Bank to prioritize the efforts of its IT department to ensure the stability and functionality of the app, meeting the expectations of its customers.
Furthermore, such issues can significantly impact the bank's reputation and potentially lead to customer attrition. In the competitive banking landscape, customer satisfaction plays a pivotal role in retaining and expanding the customer base. Meezan Bank should focus on swiftly resolving the app issues and maintain transparent communication with customers, providing updates on the progress being made.
Ultimately, customers hope that Meezan Bank will take immediate action to rectify the ongoing app issues, guaranteeing a seamless and hassle-free digital banking experience.