Autumn is here, with its stunning palette of red and gold, and your inner photographer is itching to capture it all. Where better than Gilgit-Baltistan's (GB) pristine landscapes – a paradise for photographers in any season – where every turn presents a chance for a magical shot. While all of GB is worth visiting, we'll spotlight Hunza, Nagar, and Skardu, and highlight select spots that simply cannot be missed if you're on a quest to capture the essence of the region.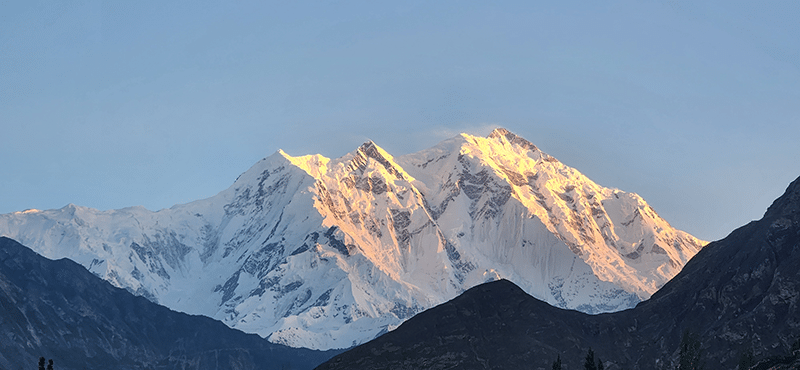 Giants of GB: Towering above the horizon, the standout for landscape photography is the magnificent Rakaposhi, revealing a kaleidoscope of hues and moods. Your first view is en route to Hunza from Skardu, along the iconic Karakoram Highway – one of the most beautiful places to visit. Photographers are captivated by this majestic peak as it basks in the early morning sun or glows in the silver moonlight. But Rakaposhi isn't the only marvel: there are many other peaks of the region that are part of its rugged skyline: Diran Peak, called the Matterhorn of Pakistan, Ultar Sar, the striking Lady Finger or Bubli Motin, and the many remarkable peaks of Shimshal are just some you'll enjoy capturing. Here's a challenge: try to photograph them so that they look as awe-inspiring and massive as they actually are, as cameras tend to mess with perspective!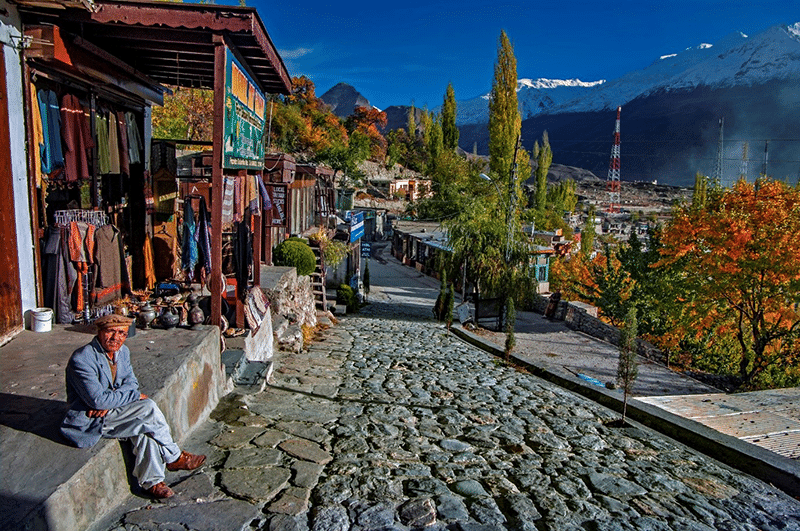 Collage of Cultures: Whether you're looking to show the spirit of its charming and resilient people, rugged and rustic dwellings, imposing forts looking out as sentinels over the land, or the historical bazaars with local produce, crafts, and treasures, you will find all of it and more in GB. In Karimabad Bazaar, photographers get a chance to dive deep into Hunza's heart, from vibrant hues to rustic charm, its cobblestone pathways are full of stories waiting to be captured. Foodies will have no shortage of local cuisine to showcase, with local cakes and savouries, and stalls that are always overflowing with nature's bounty like fruit, dry fruit, nuts, and amazing oils with countless health benefits. Just keep clicking! But please remember to always ask people for their permission when you're taking portraits, or when you're unsure if it's private property.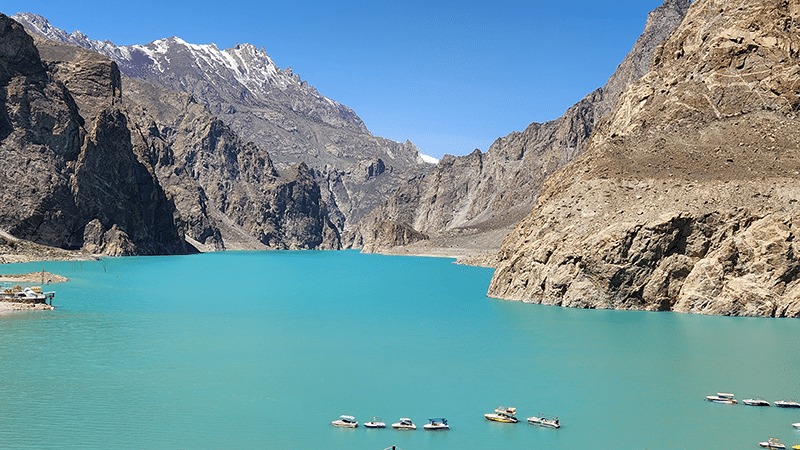 Songs of Water and Ice: Attabad Lake, born out of a massive landslide just over a decade ago, is one of the most recognised lakes in Hunza, a symbol of surreal beauty, and one of the best places for photography in Hunza. Its azure waters set against the backdrop of jagged mountains create a contrast that's dramatic and dynamic. Easy access also makes it the first choice. If you can manage the road to Borith Lake, its appeal is entirely different – as the wind dances across it, shifting its subtle hues, this creates a magical interplay of movement and light. Rush Lake, at over 4,694 metres, is one of the highest alpine lakes in the world, often visited by trekkers as part of their journey in Nagar Valley. And if it's the grandeur of glaciers, you're fascinated by, you won't be disappointed! You can practically walk up to or across them if you have the right guides and gear – so whether it's a long shot or a close up, GB's glaciers are a camera's delight. Hoper, Hisper, and Minapin – the names alone will make you want to add more items to your ever-growing bucket list!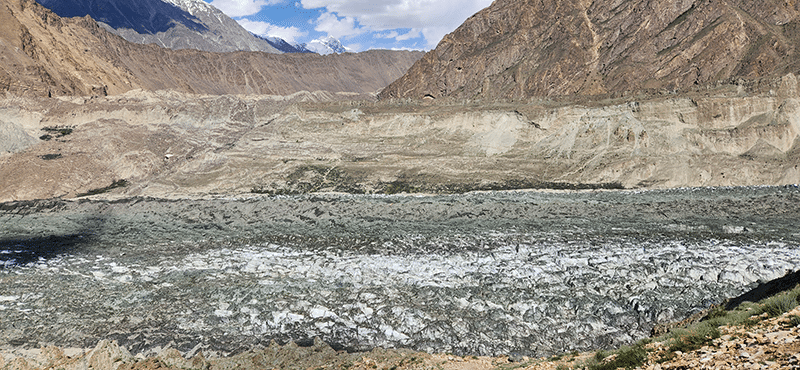 Windswept Wonders: Brace yourself for an experience of a lifetime as the cold, high-altitude deserts of Katpana and Sarfaranga provide an unexpected and striking contrast to towering mountains, rivers, and lush valleys. Katpana Desert in Skardu is one of the highest deserts in the world. Surrounded by snow-capped mountains, the desert sand dunes give it an otherworldly appearance. During sunrise and sunset when the play of light on the dunes creates a mesmerising spectacle, you'll find it impossible to put your camera down. Sarfaranga Desert has an annual rally that attracts off-road racing enthusiasts from all over Pakistan; it presents a visual treat and a unique opportunity to capture the stark beauty of nature in one of its most contrasting forms.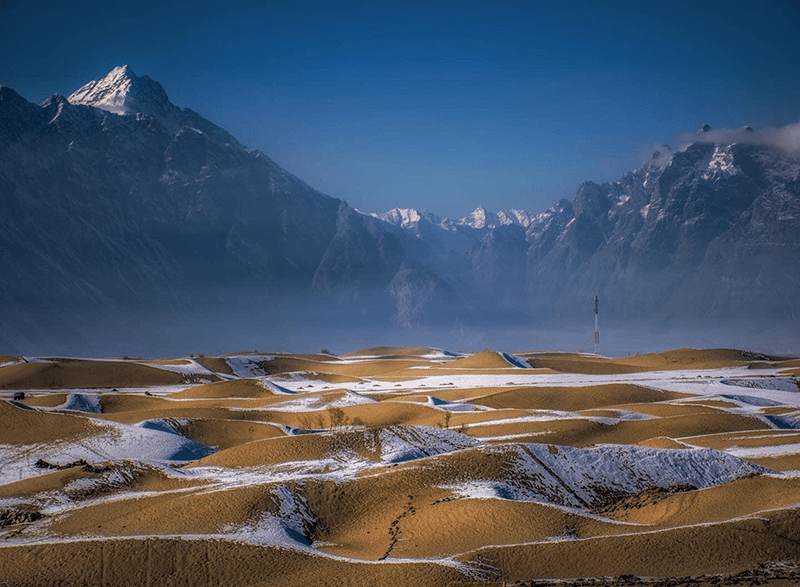 Starry Skies: The magic of the region isn't just limited to its daytime beauty. As night falls, the valley offers a celestial treat for photography enthusiasts: the sky painted with stars presents a perfect opportunity for astrophotography. With minimal light pollution, this region is ideal for those looking to capture the wonders of the night, whether it's the jagged silhouette of mountains under the Milky Way, the countless constellations marking the magical sky, or a serene full moon lending a silvery aura of ethereal mystery to everything the light touches.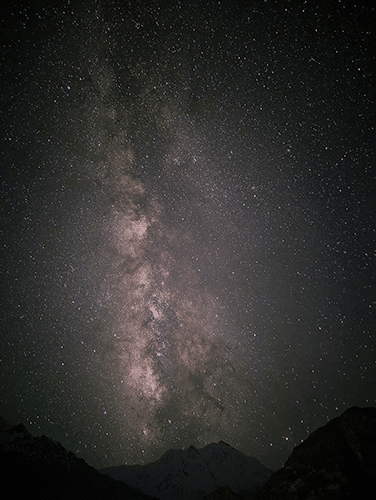 Rest and Recharge: If you're tired of the same places to stay, we're happy to offer some suggestions! Skardu, long associated with Shangri-La, now offers many options based on taste and budget. New offerings in the area are Khoj Resorts in Shigar, with a focus on natural surroundings, rambling walks through poplar-line tracks, and an organic garden; Broq that offers a quintessentially cultural experience with its unique living spaces called Brasanga, offering magnificent valley views; and Byarsa Hotel with an elegant, contemporary flair and high-end amenities.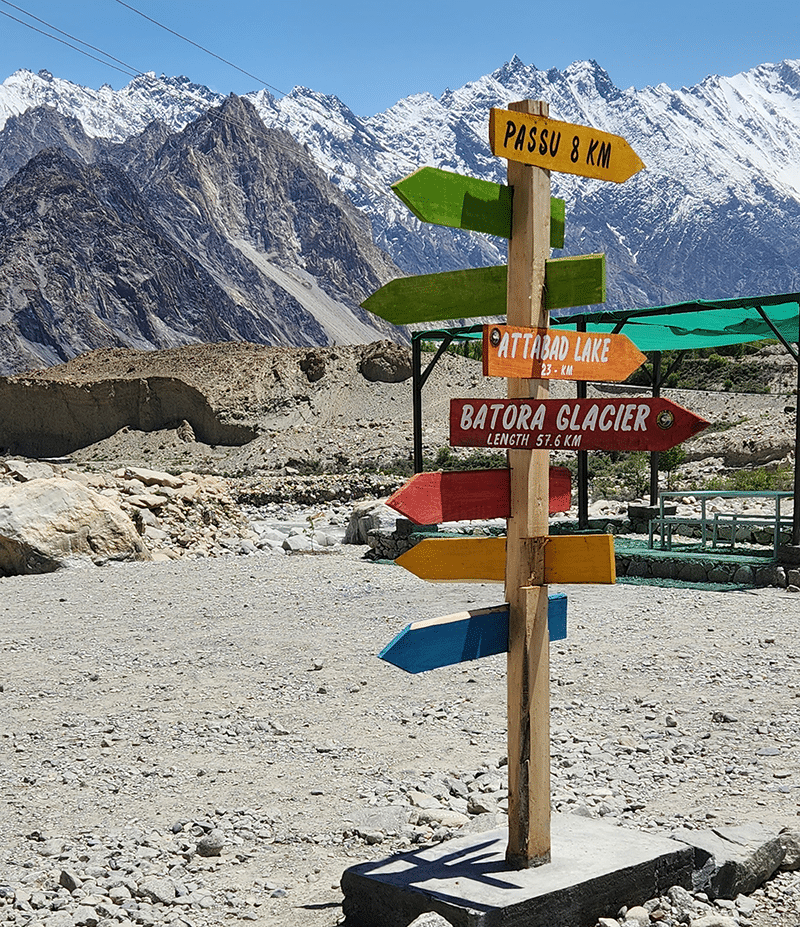 Ambiance Resort is the best option in Hunza and one of the best in the northern areas of Pakistan, with the property itself offering fantastic views of Rakaposhi, Ultar, and Shimshal. From the rooftop you can photograph the night sky to your heart's delight; the property allows easy access to all Hunza and Nagar's picturesque sites, and you'll return to its warmth, luxury, and tranquillity when you're done. For a lakeside option, Famree Resort and Luxus Resort, both located on the banks of Attabad Lake boast a range of rooms to meet your requirements, without compromising on lake views.
Gilgit-Baltistan is more than just a tourist place; it's a photographer's dream. With diverse landscapes and rich culture, and incredible places to stay, every snapshot becomes a moment to cherish and share – so gear up and get clicking!