Governor State Bank of Pakistan Mr. Jameel Ahmad has said that Pakistan's banking industry was investing in technological upgrades to facilitate its customers and improving their overall banking experience. He was optimistic that exciting projects like Bank Alfalah's First Digital Lifestyle Branch will unlock new opportunities, making banking easier to access and leading a more financially inclusive and digitally empowered nation.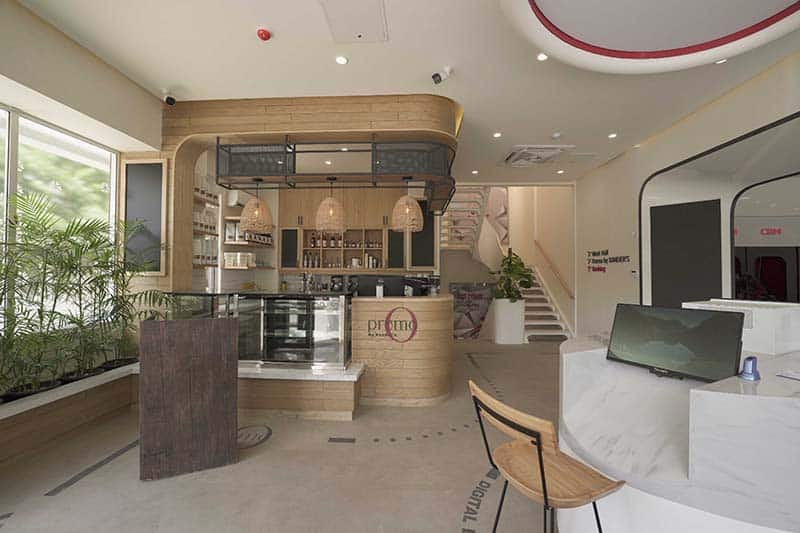 He was addressing at the launch ceremony of Bank Alfalah's First Digital Lifestyle Branch, a unique, one-of-a-kind digital experience hub designed to fulfil customers financial and lifestyle needs. The innovative branch is a transformative fusion of banking's integration with the way of life.
Mr. Ahmad observed that digitalization has entailed a reduction in the brick-and-mortar footprint of the banking industry globally and Pakistan is no exception. He felicitated Bank Alfalah for launching First Digital Lifestyle Branch. The Governor was confident that the successful implementation of this model will show the way forward to the new entrants of the banking industry in Pakistan. In his concluding remarks Governor SBP stressed for the need of proactive approach by the banking industry in tailoring customers' products and services based on their specific preferences and changing behavior. Further, he emphasized that customers' fair treatment and protection must remain a top priority of banks.
It is worth mentioning that in 2022, Bank Alfalah saw an exponential growth of over 95% in digital banking transactions with an annualised volume of over PKR 3.5 trillion. Bank's data further shows that 77% of New- to-Bank (NTB) account holders prefer digital transactions over conventional methods. Over 75% of Bank's transactions are now online, and 70% of bank accounts are opened via digital channels.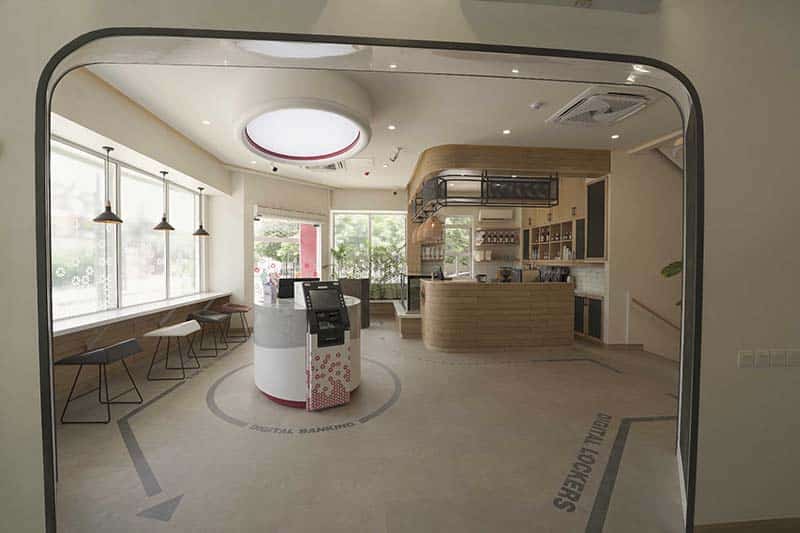 In its extensive network spanning over 900 branches, Bank Alfalah is introducing an innovative, multi-faceted digital lifestyle branch. People visiting the branch will experience an array of exclusivity that offers unprecedented services that have never been provided under one roof marking a new era of banking convenience.
The state-of-the-art lobby with a 24/7 digital self-service banking area comprises:
A Virtual Self-Service Machine (VSM) for instant account opening, swift debit card issuance, and immediate statement printing assisted by a video teller.
Easy-to-use and biometrically secured digital lockers at any time of the day or night without any staff interaction.
Cash Deposit Machines (CDMs) that can transfer money into any bank account in Pakistan.
A Cheque and Cash Deposit Machine (CCDM) with an instant cheque encashment feature.
Automatic Teller Machines (ATMs) with Pakistan's first fully touchscreen-enabled feature incorporating biometric withdrawal of PKR 1 million in a single day and up to PKR 200,000 in a single transaction; our highest-ever limit!
Tech gadgets are available for instant purchase via a touchscreen on zero-percent instalments for up-to-12 months through the Islamic and conventional Buy Now Pay Later (BNPL) store in the branch.
A round-the-clock high-speed Wi-Fi access.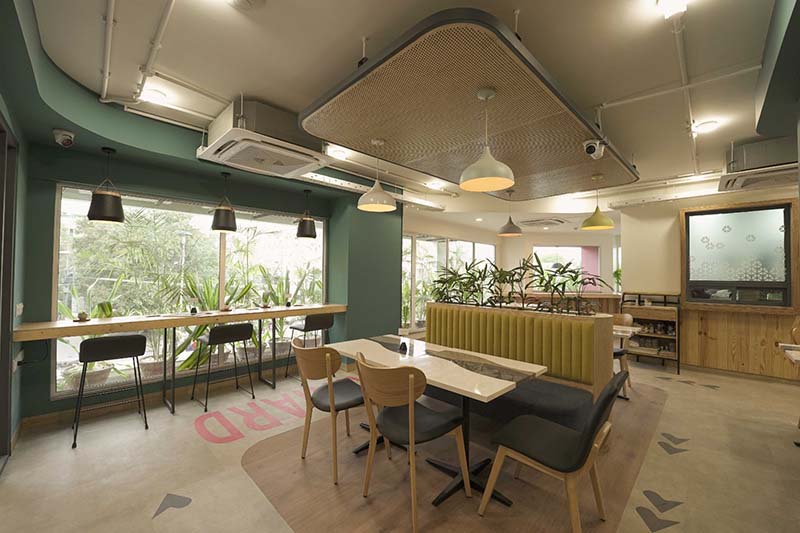 The branch will also house the additional amenities:
The fully functional consumer finance desk provides facilities for the digital issuance of instant credit cards, personal loans, automobile and home financing. It will also respond to all queries about the available products and services.
Specialised staff providing customised consultative advisory.
Biometric voice synthesiser solution-based digital facilitation desk that can execute service requests, such as cash withdrawal from credit-card, supplementary card issuance, debit and credit card activation, conversion of credit card balance in instalments or balance transfer facility and many more.
The branch will serve as a hub for lifestyle features beyond banking with on-the-go and sit-in cafe soirees in collaboration with Xander's introducing their 'Premo' brand. Customers will also have the ease of booking 18 co-working spaces from the website for short-term and extended durations via Work Hall integration. The fusion of digital banking, BNPL store, great food and co-working space creates a unique environment where banking and socialising seamlessly merge.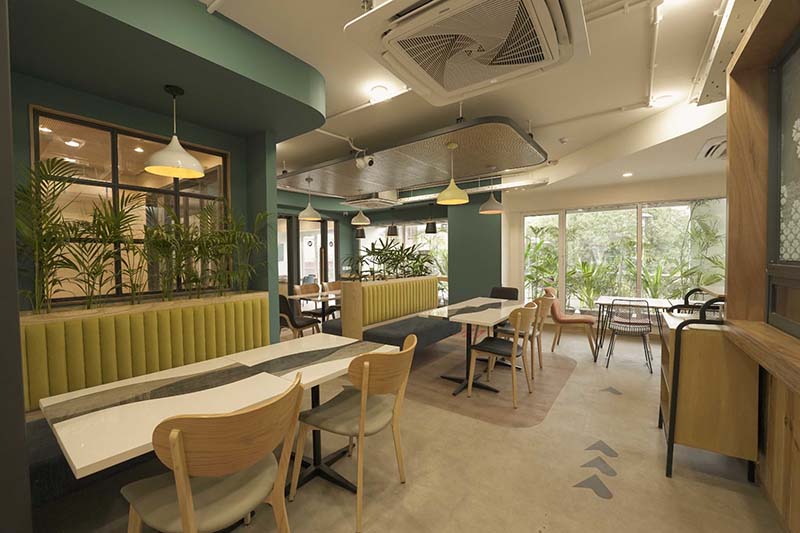 The branch was inaugurated by the honourable Governor of the State Bank of Pakistan, Jameel Ahmad and other notables along with the senior management of Bank Alfalah, including Atif Bajwa, the President and CEO, Mehreen Ahmed, Group Head, Retail Banking and Muhammad Yahya Khan, Group Head, Digital Banking Group.
Commenting on the occasion Atif Bajwa President and CEO of Bank Alfalah, said, 'The inauguration of Pakistan's first Digital Lifestyle Branch marks a significant milestone in our journey of redefining banking for the people and we are extremely thankful to SBP for providing us with the approval which has enabled us to reimagine banking to benefit people at large.'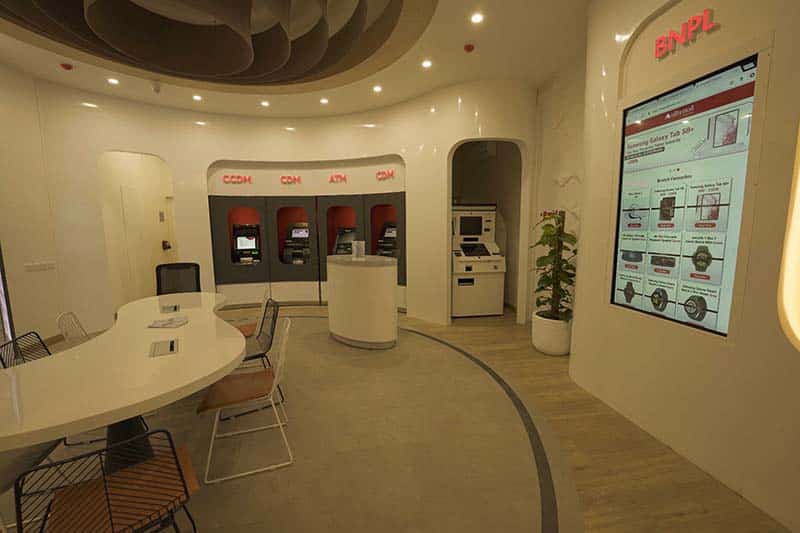 He further added, 'We are proud to offer an unprecedented fusion of digital banking, personalised financial solutions and lifestyle preferences, catering to the evolving needs of our customers. We are excited to embark on this transformative path, bringing convenience, innovation, and a delightful banking experience together.'
Bank Alfalah is committed to providing people with a top-notch banking experience. The launch of the first digital lifestyle branch laid the foundation for transforming the banking landscape in Pakistan. The branch is just one example of how Bank Alfalah is innovating to meet the needs of its customers. The Bank is committed to continuous innovation and will continue to find new ways to further improve the banking experience.