LEDs, HDTV/DVD combos, and Smart LEDs are available from Haier. The LED TVs from Haier are packed with features, yet they're also reasonably priced. These pack all the bells and whistles of a high-end brand onto a television that costs a fraction. In Pakistan, Haier LED TVs are offered at affordable costs for the broad consumer market.
Haier LED
The 4K Smart LED TVs from Haier are the company's flagship product, but even their basic LEDs have all the capabilities of a high-end brand's advanced LED. Compared to a 1080p HDTV, a 4K display has a four-times higher resolution.
A near-Ultra HD viewing experience can be had by upscaling all of your current content to that level.
Android 6 operating system allows you to download infinite apps while providing a high-quality picture and sound on the 4K Haier LED TVs. Digital content may be shared quickly and easily between Haier LED TVs equipped with the Smart Share feature.
TVs equipped with WiFi capabilities allow you to seamlessly integrate music, friends, and movies into one interactive experience. A broad variety of apps may be used to stream movies and music to your device over WiFi, as well as download and upload vast amounts of digital content.
Adding a wireless keyboard and mouse to your digital product setup can improve your overall user experience. Haier's 4K LED TVs also have an Auto Volume Leveller. This feature is a godsend when switching between channels or when a commercial break comes on because it prevents annoying level swings from occurring.
The auto volume leveler saves you the bother of comforting a crying child by keeping them from being frightened by a sudden spike in loudness, allowing you to enjoy your TV without having to manually regulate volume changes.
Multi HDMI and USB ports make it easy to connect all of your entertainment devices to your television and enjoy their content on the big screen. Haier has various options for customers to buy LED TVs with 32-inch, 40-inch, and 55-inch LED TVs.
HAIER-32K6600 32 Inch Android Smart LED TV
This TV has a 9.0″ HD Android Certified TV (Pie). Bezel-less Full-Screen WiFi and Ethernet Lan Connectivity by Bluetooth and WiFi Remote Google's voice-activated personal assistant, Google (Voice control). Chromecast is a streaming media player developed by Google (Screen Mirroring) that is present in this LED TV.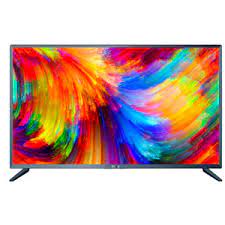 It is certified by the Google Play store. This TV also has an IoT HUB for Netflix and YouTube. There are only 1 GB of RAM and 8 GB of internal storage.
HAIER-40K6600 40 Inch Android Smart LED TV
1 Year of Coverage for Parts are available for this LED TV. An 18-Month Warranty on the Panels is also shown. It is a Licensed Android TV 9.0 With Certification (Pie). Connectivity via Bluetooth, WiFi, and Ethernet via LAN and Remote Access is also present. Resolution 1920*1080 is given.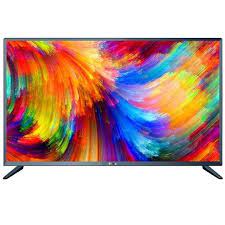 One-Touch Netflix, as well as Youtube, is provided with this LED TV. The contrast ratio in this sound is 5000:1. 10*2 Watts Output is given. It is certified by the Google Play retail outlet. This TV has Netflix as well as a Youtube option. A full HD LED display with additional slim bezel internet of things hub is present.
High Resolution and at a frequency of 60 Hz is provided with the TV. This LED has a WIFI Jack for Headphones. Haier 40-inch LED has RAM of 1 GB, storage space of 8 GB, USB, HDMI, and a jack for headphones. Eighteen milliseconds for the audio-only response time (Panel Off) Feature Multi Audio & Picture Mode.
HAIER LE55K6500UA 55″ 4K SMART LED TV
With a picture resolution that is four times higher than that of a 1080p HDTV and the ability to upscale all of your existing content to a quality that is nearly as good as Ultra HD, a Haier 4K TV allows you to see movies in breathtaking detail.
Devices that have been certified make it easier and more convenient to share digital content throughout the home.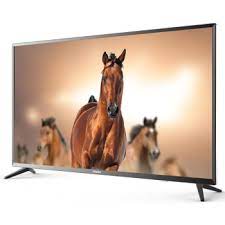 The Haier Smart TV transforms the traditional television set into an interactive hub for socializing with friends, listening to music, and watching movies. The category adds support for WiFi, allowing users to connect to our growing library of applications and stream movies, music, and other forms of entertainment from a single location.
HAIER-65K6600 65-INCH ANDROID SMART-LED TV
Providing the audience with all of the Home Video & Audio Entertainment options that they require, such as video-on-demand, games, sports, and news, amongst other options.
Full vision design makes the television more streamlined and aesthetically pleasing, increasing the visual range and providing an immersive viewing experience for the user.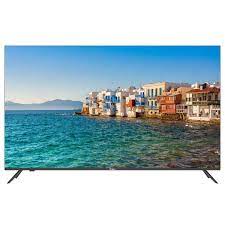 The HDR Decoding technology delivers amazing color, heightened brightness, and remarkable contrast details. It makes the scene you're witnessing more lifelike, which enhances the whole viewing experience.
Smart share lets you play media resources from mobile terminals such as a cellphone or laptop on a larger television screen. These media resources include shared photographs, videos, and games by network terminal equipment.
This is a branded LED TV of Haier with 65-inch display size. It is a smart TV with 4k technology. It is a curved TV and is having 1-year warranty.
Haier LED TV Price in Pakistan in 2023
These Haier LED TVs are available on the website online and in the market. All these Haier LED TV prices are shown below in the table:
| Haier LED TV | Price in Pakistan |
| --- | --- |
| HAIER-32K6600 32-INCH ANDROID SMART-LED TV | Rs. 28,900 |
| HAIER-40K6600 40-INCH ANDROID SMART-LED TV | Rs. 68,999 |
| HAIER LE55K6500UA 55″ 4K SMART LED TV | Rs. 83,499 |
| HAIER-65K6600 65-INCH ANDROID SMART-LED TV | Rs. 194,999 |
Conclusion
In this article, the details of all Haier LED TVs are explained, along with their prices in Pakistan in 2023.