Every Pakistani understands how difficult it is to get or renew an ID card. It's not easy waiting in large lineups outside NADRA offices for the CNIC. With NADRA's online service, Pakistanis may apply for a new or online renewal of CNIC first from the comfort of home.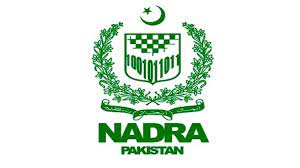 CNIC Renewal
This is a straightforward procedure. The nationals of Pakistan may now apply for the issue or renewal of their CNICs using the NADRA's online service. It's as simple as signing up for an account and filling out the form. You may use any credit or debit card to pay the cost. The CNICs will be sent to the address you provide. If the ID card is about to expire and you'd want to renew it, follow these steps.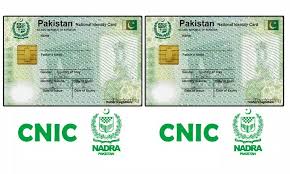 Renew CNIC Online In Pakistan
Visit the NADRA web portal (https://id.nadra.gov.pk/) as the initial step in just this renewal procedure. You'll see the 'Apply now/Login' option as soon as you open the link. It's only a matter of clicking it.
Step 1: Log in to NADRA Portal
Logging in is as simple as entering your username and password if you already have one. You must register for an account just on the NADRA website to avoid this.
Step 2: Select Online CNIC
Logging in gives you access to various features, including online CNIC, FRC, and other verification services. Activate "Online CNIC."
Step 3: Select My ID Card Expire
A window will open with a menu of choices. Select "My identification card is expired" and then "Start New Application" from the drop-down menu.
Step 4: Fill out the Form
You'll be presented with a form. Fill out the application with all the necessary information.
Step 5: Pay CNIC Renewal Fees
Use any credit or debit card to pay the application cost and have your card sent to the address of your choice.
Step 6: Fill out the Form
Please then scan and submit all of the necessary paperwork and documentation.
Step 6: Add Fingerprint
It's now time to add your prints to the fingerprint template. Fingerprint guidelines may be found at this URL https://id.nadra.gov.pk/docs/FingerprintGuidelines.pdf.
Step 7: Scan and Upload Documents
Upload the document by scanning it with your fingerprints.
Step 8: Now Complete the Urdu Form
Fill up the Urdu data form after that.. Scan and submit the completed form in Urdu. If appropriate, you may be required to submit a witness form.
Step 9: Sign Off
It's time to sign off on everything that's been laid out.
NADRA will begin the renewal procedure as soon as the application form has been submitted. Your new CNIC will be sent to your chosen address after completing the procedure.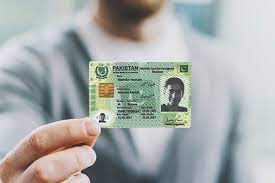 Office Timings of NADRA
NADRA Hours of Operation: Centers Daytime Schedule for massive centres for registration of CNIC are as follows:
24 hours a day, seven days a week
Branches open Monday through Friday during normal business hours.
A period from 9 is to 5 pm.
CNIC renewal fee
| | | | |
| --- | --- | --- | --- |
| Application | Normal (31 Days) | Urgent (23 Days) | Executive (7 days) |
| Smart Computerized National Identity Card (Smart CNIC) | Rs 750 | Rs 1,500 | Rs 2,500 |
| Smart Pakistan Origin Card (Smart POC) | $150 | N/A | $200 |
| Smart National Identity Card for Overseas Pakistani (Smart NICOP) – Zone A | $ 39 | $57 | $75 |
| Smart National Identity Card for Overseas Pakistani (Smart NICOP) – Zone B | $20 | $30 | $40 |
Documents Required
Photograph
Form of certification or verification
Form of a fingerprint
Additional papers to substantiate your claim
Facilities
The establishment of this online service by NADRA is a fantastic move that will benefit Pakistan in its efforts to achieve e-government. This online service is also available to Pakistanis living abroad who want to renew their CNIC from any location around the globe. Pakistani people residing in the United States and overseas need access to this NADRA internet service.
Conclusion
This article was all about knowing about the NADRA CNIC renewal online facility available. All the NADRA CNIC renewal requirements are explained in the article above in detail.