The wet monsoon season in Pakistan brings with it the risk of urban flooding and electrical accidents. Recent forecasts by Pakistan Meteorological Department (PMD) resulted in showers throughout the country for the month of July 2023 with 70% of the country receiving intermittent rains. Punjab, KPK and parts of Balochistan received above normal rainfall that resulted in urban flooding. To protect yourself and your loved ones, it's crucial to take the necessary precautions and stay alert. Here are some valuable tips to ensure your safety during this challenging time.
Here are a few tips to keep safe and stay alert.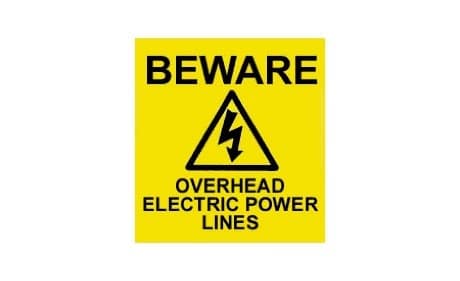 Secure Your Property:
Conduct a safety audit of your property to identify potential hazards and rectify them promptly. In Pakistan it is a practice to place high load devices like water motors without sufficient planning for urban flooding. Lax practices to properly insulate the connecting ends of wires as a cost saving measure, thus raises the risk of electrocutions. Motors should be placed with their connection points at a higher level from the ground to reduce the risk of accidents in case water collects around them. In the event where water does collect around the motor, avoid walking barefoot and switch off the mains.
Additionally, sticking electrical safety signs derived from OSHA guidelines act  as good reminders to practice safety. The same applies for generators. It is good practice to have a qualified electrician conduct an audit of the electrical wiring of your living space. Many electrocution incidents occur inside homes especially around water motors and other high-energy appliances as house wiring degrades with time and exposed points turn into fateful safety incidents.
Reinforce doors and windows to minimize damage. Seal any cracks in rooms or other parts of your built property to prevent water seepage.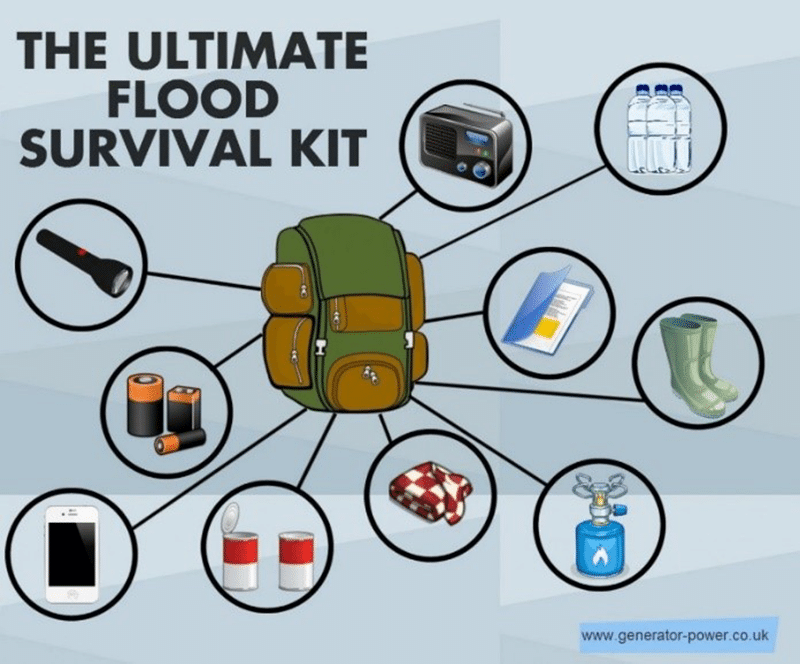 Prepare an Emergency Kit:
An emergency kit always comes in handy in any time of trouble. It can include essential supplies such as non-perishable food items, bottled water, medications, a flashlight, a power bank & batteries, a first aid kit, and important documents. Store it in a place where it is easily accessible and add items that can sustain you during extended periods of power disruptions. Slipping in a note with emergency contacts for services like ambulance, utilities and three additional contacts of next of kin for emergencies. The power bank will be your back up power for your phone to access the news and other platforms to keep a track of the situation in case of extreme weather.
Stay Away from Flood-Prone Areas:
Pakistani cities are at a higher risk of urban flooding. Due to civil works or loose infrastructure the depth and movement of floodwaters can be deceptive and dangerous. Downed power lines and public lighting poles due to strong winds and weak construction increase the risk factor concerning electrocutions. Lahore saw 8 electrocution cases and a total of 86 countrywide rain-related casualties have been reported by NDMA up to the 2nd week of July.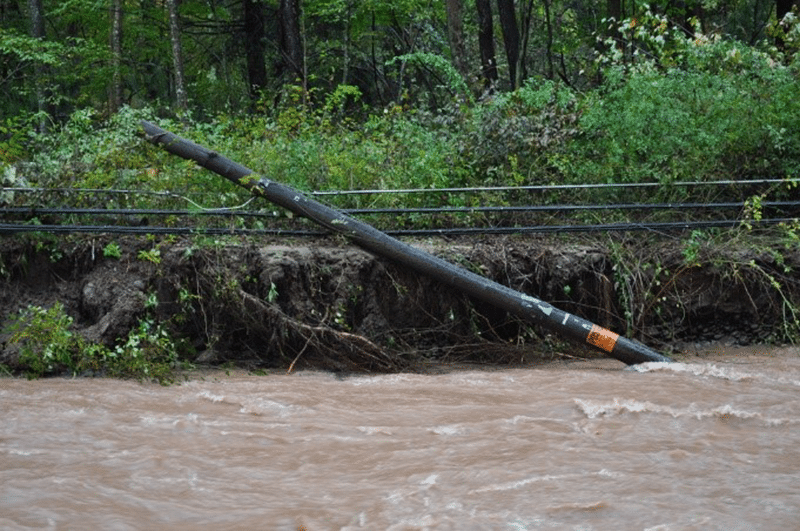 Stay informed about road closures through TV news sources and follow alternative routes for safe travel. Never wade through flooded streets and roads, as unseen hazards may be present. TV and internet cable wires are an additional safety hazard given that most tether their lines to public lighting poles or electric utilities. If you see loose objects on the streets or roads, report to the relevant authority immediately.
Post-rain Precautions: Be mindful of uprooted trees, broken billboards, downed power lines or public lighting fixtures in standing water. Cable TV and internet lines share the same space as public light poles and are cause for electrocution incidents. Maintain a safe distance from all electrical infrastructure until the situation normalizes. Avoid unnecessary risks and wait for authorities to declare the area safe before venturing out.