Humidifiers are a fantastic solution to dry air since air humidity levels in Pakistan range from 20 to 60 percent in some months, below or above average (30-60 percent), and harm our skin. During the winter, dryness is a serious issue for us, increasing the risk of allergies with a bloody nose.
Humidifier
Humidifiers are used in winters when there is a dry season, and dryness is a serious problem for everyone. Humidifier therapy delivers water to the atmosphere to avoid dryness in the body, which can irritate. Humidifiers are useful for treating dry skin, noses, throats, and lips. They can also help with the flu symptoms or a typical cold.
Overuse of humidifiers, on the other hand, may exacerbate respiratory issues. It's critical to understand how to use them correctly. Humidity can help reduce dryness by acting as a natural moisturizing agent. As a result, humidifiers are frequently used to relieve. Humidifier's benefits are as follows:
Skin that is dried
Headache/sinus congestion
Inflammation of the nose and throat
Swollen noses
Vocal cords that are inflamed
Cracked lips due to a dry cough
Whenever the air in the home is dry, you may be more susceptible to these discomforts. This is especially frequent during the winter or when using an air conditioner in the summer.
Some of the best Humidifiers in these days are as follows:
Xiaomi Humidifer
Dyson Humidifier
Black Decker Humidifier
TCL Humidifier
Crane Drop Humidifier
Beurer LB 88 Air Humidifier
Philips Humidifier
Xiaomi Humidifier
Xiaomi is the first of these humidifiers. Although we are all familiar with Xiaomi's products, including smartphones and other devices, Xiaomi's product line does not end there. Xiaomi has also been concentrating on household appliances in recent years. And it has already proven its worth on the international stage.
Xiaomi's humidifiers are high-performing, with features such as wireless communication and cutting-edge ultrasonic waves. As a result, this one is well worth your money. Best Xiaomi Humidifier is Xiaomi Youpin 120ml Humidifier.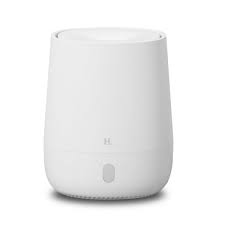 Dyson Humidifier
This humidifier, purifier, and fan all in one is a multitasker. Dyson Air Humidifier is Dyson AM10. Its fully enclosed filter system can remove 99.95 percent of germs from the air around you, giving you clean air to breathe.
the humidifier that has been re-engineered
Purifies, humidifies, & intelligently cools you.
Humidifies the water in a sanitary manner, eradicating 99.9% of microorganisms.
Allergens, gases, bacteria, and smoke are trapped by fully sealed HEPA filtration.
Purifies and humidifies the air in the space.
The no-hassle thorough clean cycle removes mineral buildup and germs.
On the LCD panel, it displays pollution in real-time.
The Dyson Link app allows you to control your vacuum cleaner.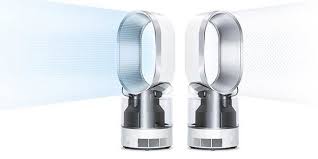 TCL Humidifier
TCL humidifier is a fantastic and exceptional humidifier with many great features. One of the best TCL Air Humidifiers is Air Purifier Breeva A2. This humidifier can degerm your air by removing 99 percent of dust and humidifying it simultaneously. This might be a terrific addition to your home because it provides a healthy environment for its users.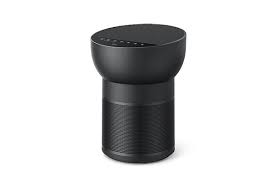 Black Decker Humidifier
The Black Decker HM5000 is a versatile and productive device. This humidifier has a 40-square-meter humidification capacity. It has a 5-liter capacity and can humidify your home for 25 hours. Its style and design may blend with any modern house interior.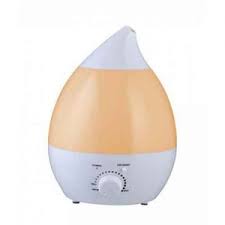 It includes an aroma tray for adding aromas to the water tank. For added safety, you can also adjust the mist flow. It also has an auto shut-off feature and an indicator light that illuminates when the tank is empty. These are, without a doubt, some of the most useful features for consumers.
Crane Drop Humidifier
Crane Drop Ultrasonic Cool mist humidifier is one of the best. It provides 360-degree adjustable angles and crane rope modifiers and makes it easy for users to direct the mist in any direction. This humidifier is also safe, quiet, and enjoyable, including its cool ultrasonic mist, ideal for dry skin.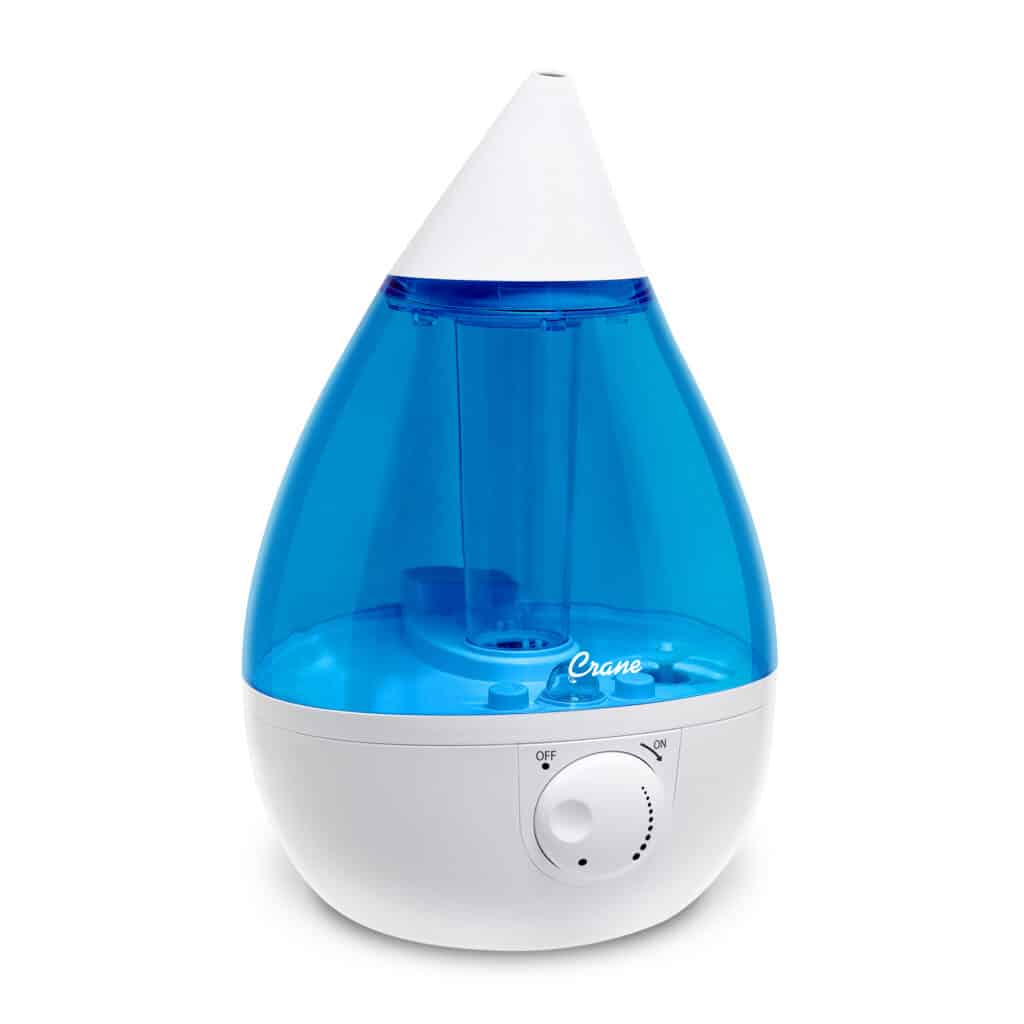 Beurer LB 88 Air Humidifier
Ultrasonic Vaporization And Humidification: Most of us spend up to 90% of our time indoors. Healthy, humidified air is simpler to breathe, reduces dust concentrations, boosts our immune system, enhances our capacity to concentrate, and keeps our eyes and skin from drying out. Ultrasound humidification technology is included in this device.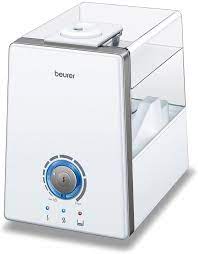 In addition, there is an automated switch-off if the tank is empty and a display feature. It is appropriate for rooms up to 48 m2 in size. It can be purchased at a reasonable price. Daraz. Pk allows you to place an order online and deliver it to your door.
Specifications:
6-liter removable water tank The water level in the tank is visible.
Automatic shut-off if the tank is empty, with a display.
Includes a control ring that is lighted.
Fifteen aroma pads are included for aromatherapy.
Fifteen anti-calc pads are included to protect against calcification that occurs too quickly. Includes
Philips Humidifier
Philips humidifier is AC0820 Series 8000. Its following specifications are as follows:
CADR (Particle): 190 * m3/h 0.3m particle removal: 99.5 percent CADR (Particle): 190 * m3/h
The H1N1 virus is filtered out 99.9% of the time.
Filters away 99 percent of germs
Rate of Energy Efficiency: High
Filter life is recommended to be 12 months.
Sound Pressure Levels: 35-61 dB (A)
Size of room: up to 49 m2
0.003 m ultra-fine particle removal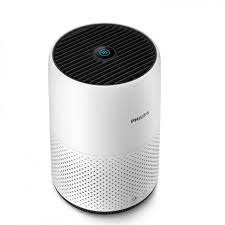 Humidifier Price in Pakistan 2023
Air Humidifiers available in Pakistan are easily mentioned in detail in the article above. Humidifiers are used in dry winters to provide and maintain the moisture level in the air. It maintains the quality of the air. Prices of some of the bestselling air humidifiers in Pakistan are as follows:
| Air Humidifiers | Price in Pakistan |
| --- | --- |
| Xiaomi Youpin 120ml Humidifier | Rs. 3799 |
| Dyson AM10 Humidifier | Rs. 54,999- Rs.1,00,000 |
| TCL Air Purifier Breeva A2 | Rs. 22,800 |
| Black Decker HM5000 | Rs. 9000-10,000 |
| Crane Drop Ultrasonic mist Humidifier | Rs. 3,999 |
| Beurer LB 88 Air Humidifier | Rs. 25,000 |
| Philips AC0820 Series 8000 | Rs. 26,499 |
Conclusion
Humidifiers are used in winters to prevent moisture loss from the dry environment. Best selling air humidifiers are discussed above in the article, and their prices and details. There prices in Pakistan in 2023 are discussed in detail.