In Mumbai, Apple has established its first physical location in India, providing customers with a vibrant environment to learn more about the company's goods and services.
On Tuesday, the inauguration of the Apple Store drew crowds of fans and eager customers, waiting to get their first glimpse of the first Apple-run outlet. Apple CEO Tim Cook was also present at the inauguration of the store and according to an earlier report is also set to meet Prime Minister Narendra Modi this week.
The 20,000 square foot store's doors were opened by the company with the Bollywood song "Yeh Hai Bambai Nagaria" playing in the backdrop. The doors of the enormous glass facade skyscraper were opened to a loud cheer from the Apple staff.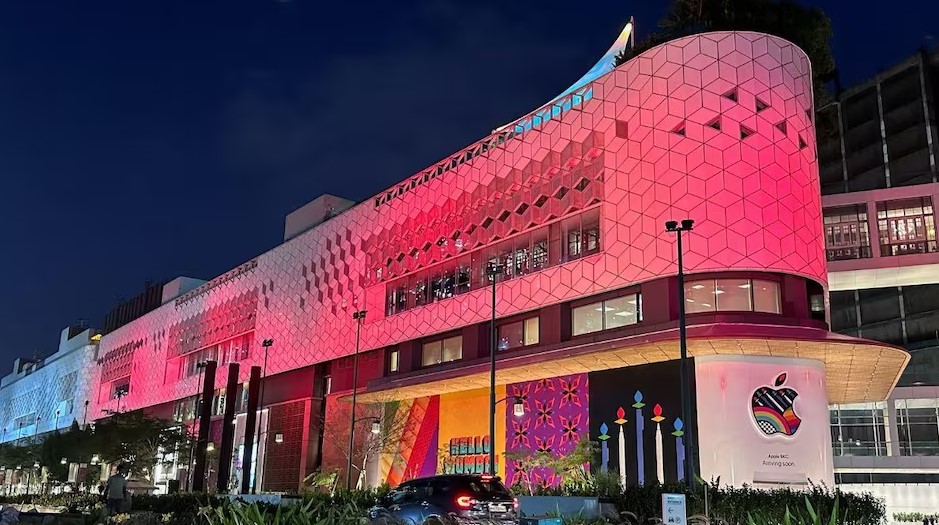 Beginning on Tuesday, clients can shop at the establishment in Mumbai's Bandra Kurla Complex at the Ambani-owned Reliance Jio World Drive Mall. The store offers 100 staff members who can assist consumers with the items and special features and who speak more than 20 different languages.
The ground floor of the store has all the devices — IPhone, Mac, IPAD, Air-Pods, Apple Watch, and Apple TV lineups, as well as accessories like Air-Tag lined up. The first level is set up as a service facility to address product-related complaints from customers.
The Mumbai store in BKC, according to the Steve Jobs-founded computer behemoth, is one of its most environmentally friendly locations. It is intended to be among the most energy-efficient Apple Store locations in the entire globe.