The IYD National Youth Conference ended in Islamabad, organized by "Apne Bal Peh", the CSR initiative of ASK Development, in partnership with IIUI. Industry and academic experts, along with young graduates and industry representatives, attended the conference to support youth development.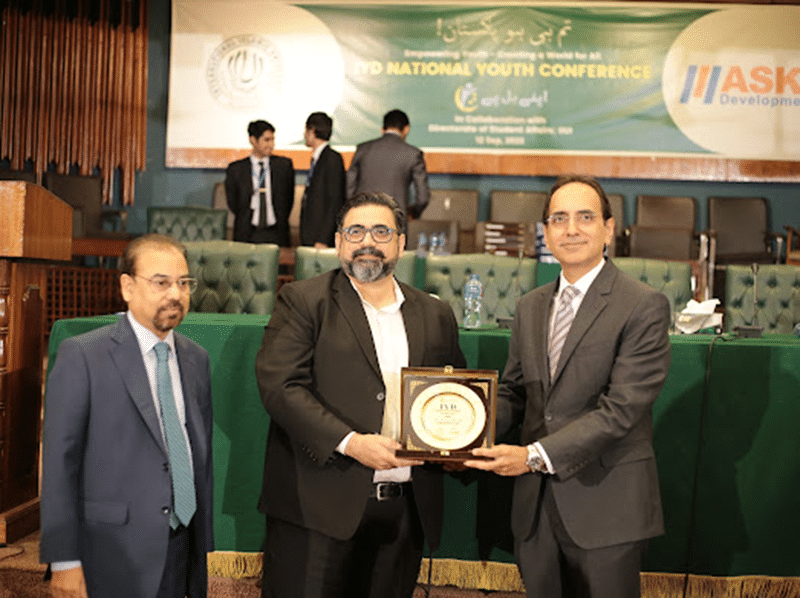 The primary goal of this conference was to encourage and involve young individuals in shaping the future and making a positive impact on society. The event inspired personal development by fostering meaningful discussions.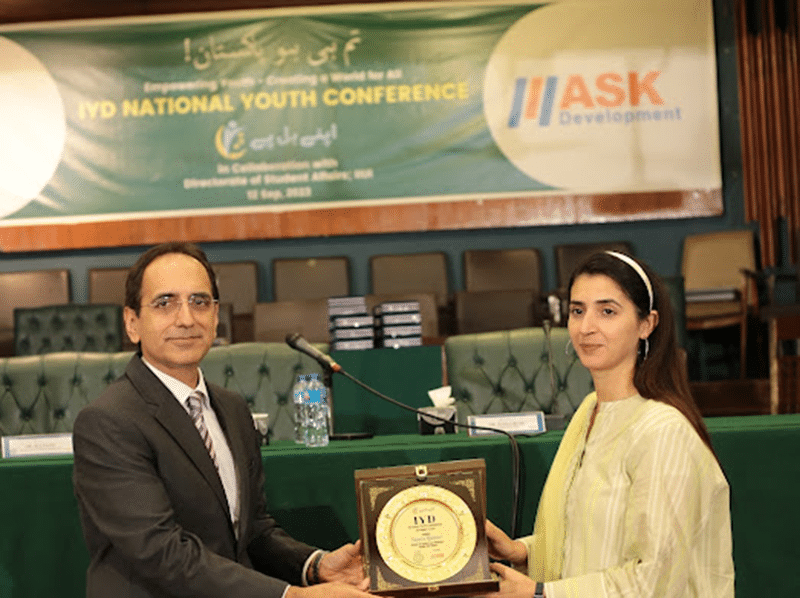 The conference had two sessions – one about "Diversity and Inclusion" and the other about "Knowledge Development and Work Readiness." These sessions taught students skills and strategies to improve their lives and become leaders who make a positive impact.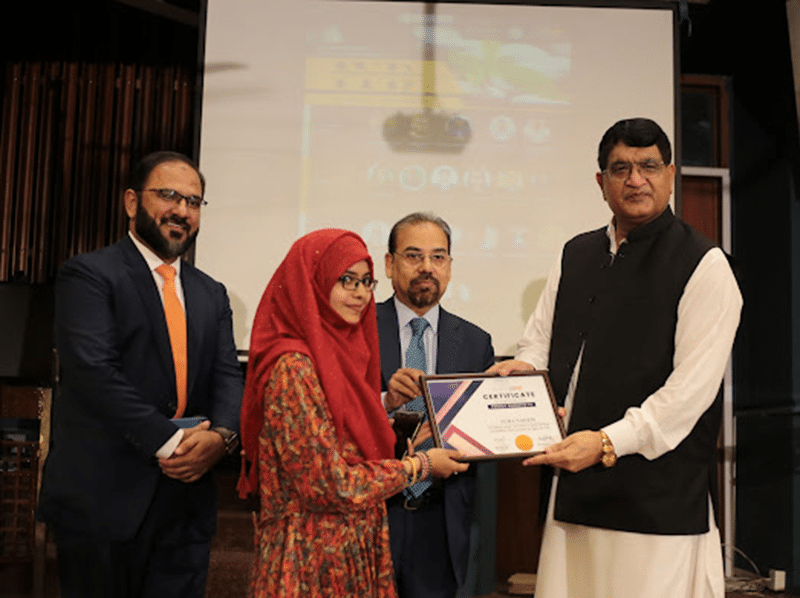 ASK awarded cash prizes and certificates to six outstanding students for their exceptional contributions: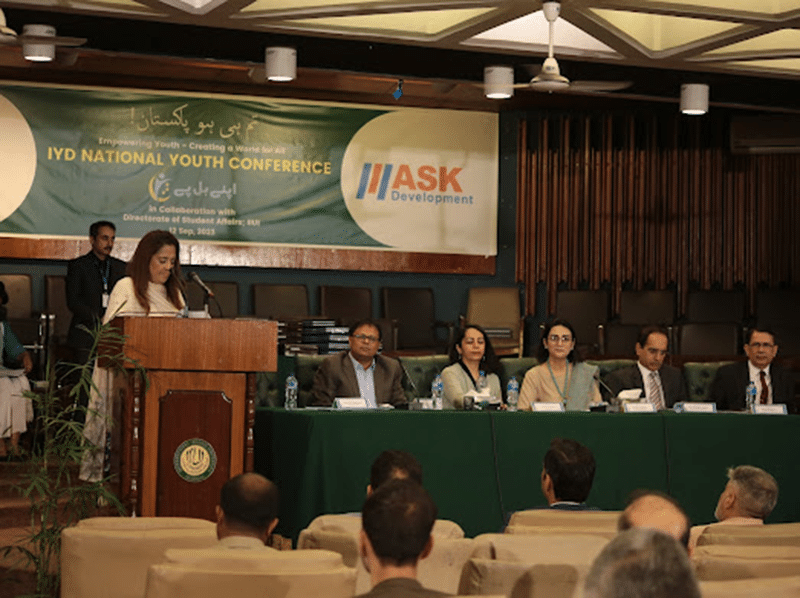 The experts who spoke at the conference are Rana Khurram Ali Khan, COO ASK Development, Wahaj Siraj, CEO Nayatel, Dr. Ahmed Shuja Syed, Sabahat Bokhari, Alia Zafar, Group Head People & Organizational Excellence, The Bank of Punjab, Shahid Ali, Executive Director, FRDP, Dr. Sadia Nadeem, HoD, FAST School of Management, Khalid Umar, DG HR, PPIB, Dr. Shimail Daud, CEO Maryam Memorial Hospital, Samia Qamar, Director People, S&P Global, Dr. Ali Sajid, Director, Lahore School of Management, Zulfiqar Janjua, Director LPDC , Bahria University, Ahmed Nauman Anees, Head HR, Riphah University, Dr. Sonia Iram, Dr. Rizwan Aftab, and DG, IRC Dr. Zia ul Haq from IIUI.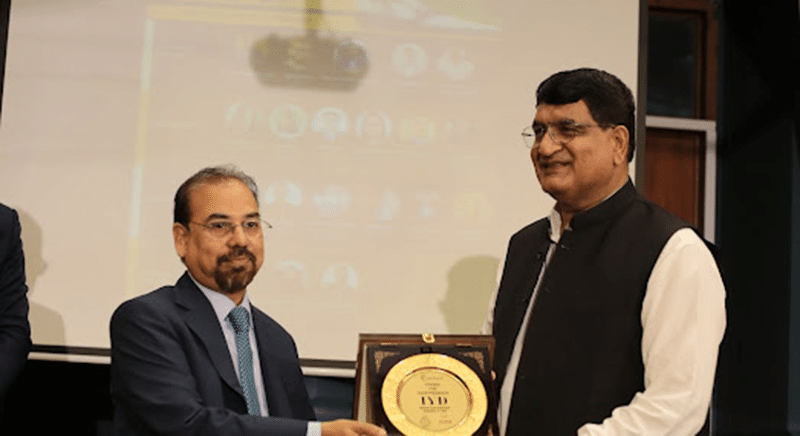 Arshad Akif, CEO, ASK said in his speech that this conference is part of our CSR initiative to empower youth economically to make their future bright. ASK has been working for the skill development of youth since 2007 and thousands of students have benefited from its training programs. Our conference is to honor the UN's IYD (International Youth Day) resolution and to promote global youth, he added.