Officially called Jinnah International Airport, Karachi Airport serves as the main entry point for domestic and foreign planes into the city of lights. More than 40 airlines use the airstrip, which has four terminals, to transport passengers worldwide.
In this article, we'll examine how this airport has helped travellers throughout the years and learn everything else about the airport that is important to know.
As always, we've broken down this article into several manageable parts. We have tried to cover every angle, from the history to the inquiry number and the location to the airline summary. Use the links above for simple navigation to the section you want.
Without further ado, let's go to the skies!
Jinnah International Airport Overview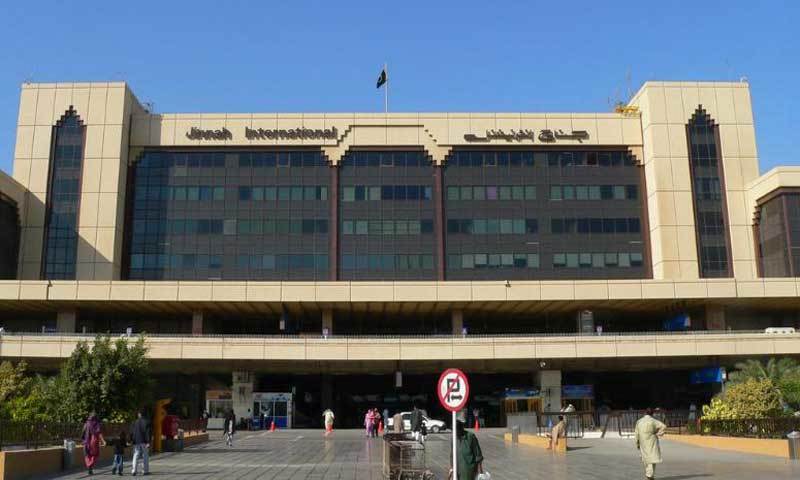 Jinnah International Airport (JIAP) is a large complex with several terminals, buildings, restaurants, lounges, and other amenities. This complex's primary goal is to give civil aircraft a base from which to take off, land, and use the maintenance services while also making passenger travel easier.
JIAP, which is regarded as Pakistan's most significant domestic and foreign airbase, is organised into four terminals: Terminals I, II, III, and the Jinnah Terminal. In the final section of this blog post, we'll look at the terminal's distribution. Let's take a quick tour around Karachi Airport for the time being.
JIAP, as its name suggests, is named after Muhammad Ali Jinnah, the nation's first governor-general and creator. It's possible that nothing in our guide to Karachi Airport will surprise you. Still, it never hurts to review the airport's history, which we have attempted to do by covering every square inch of the facility.
Jinnah International Airport Terminals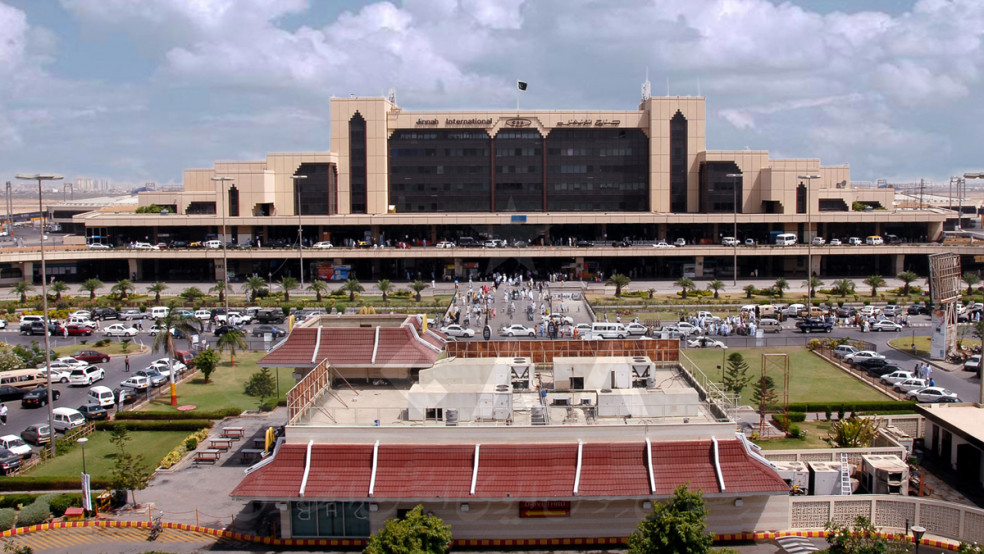 You can save a lot of time and effort if you are aware of the terminal at Karachi Airport you are travelling into or out of. It can make travelling more accessible and make navigating the airport simpler. As was already noted, Karachi Airport has four terminals.
However, only the Jinnah Terminal is open now. It is sometimes referred to as the JTC structure. The active terminal is separated into the following two concourses:
International departures take place in the Jinnah East Satellite Concourse.
Domestic departures take place in the Jinnah West Satellite Concourse.
Jinnah Terminal has two storeys in addition. Arrivals at the Jinnah International Airport are on the lower level, while departures take place on the upper level.
Lounges At Jinnah International Airport
There are many wings and lounges at Karachi International Airport where you may freshen yourself and unwind while you wait for your aircraft. Following are specifics about the lounges at Karachi Airport, along with their facilities:
CIP Lounge:
This 24-hour departure lounge offers a wide range of amenities, including premium food and snacks, Wi-Fi, flight monitors, newspapers, magazines, TV, internet terminals, printers, copiers, and telephones. It also functions primarily for leaving aircraft. Furthermore, it is a smoke-free space.
Bank Alfalah Premier Lounge:
Both local and foreign planes leaving the airport have their own lounges. Wi-Fi access, snack and food bars, magazines and newspapers, TVs, and internet terminals are the main amenities of these lounges. It is a nonsmoking establishment.
PIA Business Plus Lounge:
With kiosks, Wi-Fi, newspapers & magazines, TV, and internet terminals, it primarily serves departures. It is a smoke-free environment.
Marhaba Lounge:
This lounge is open around-the-clock and is mainly used for overseas departures. This lounge provides first-class kiosks, Wi-Fi, flight monitors, newspapers, magazines, TV, a kid's section, and a designated smoking area, among other amenities.
Jinnah International Airport, Karachi Location
Karachi has a massive airfield that serves both domestic and international aircraft and is well recognised for its exciting lifestyle and strong ties to the global trade and tourism industries.
JIAP is well connected to Jinnah Avenue and is located in the densely populated area of Faisal Cantonment. Airport Road, which connects to important metropolitan thoroughfares including Shahrah-e-Faisal Road, and the Lyari Expressway are both close to the airport's northern end.
Similar to this, if we look closer at Jinnah International Airport's location, we can notice that it is close to a number of well-known housing developments, including Gulistan-e-Jauhar, Malir Cantonment, and Shah Faisal Town.
Not to mention its connections to the city's main bus stops and train hubs.
It wouldn't be incorrect to suggest that the port has played a crucial job in enhancing communication and transportation in Pakistan, especially in light of the airport's nearly ideal location.
Karachi Airport's Inquiry Number
If you need any further information, you can call the inquiry number for Karachi Airport:
Karachi Airport's Inquiry Number: 021-99071111
Karachi Jinnah International Airport Facilities
Let us now discover more about some of the important facilities offered at Jinnah International Airport:
Airport Mosque
JIAP also has a mosque where passengers can wait for their flights. It is right next to the parking lot.
Parking Facility
The JIAP parking lot is directly in front of the main terminal, Jinnah Terminal. It has a capacity of 2,000 automobiles and provides both short-term and long-term parking.
If you are visiting the airport for a personal flight or to drop someone off, you should be aware that cars are not permitted to remain in the main terminal's service area.
Passenger Porter Services (PPS)
Passenger Porter Services (PPS) are available upon request at Jinnah International Airport. The following are the Passenger Porter Services (PPS) fees at Karachi Airport:
Domestic Passengers: 100 PKR
Passengers from abroad: PKR 200
Some Additional Facilities
Some additional facilities at Karachi Airport are mentioned below:
Mother room
Muslim prayer rooms
Banking facilities, ATMs, and currency exchanges
Baggage trolleys
Computers (for free)
Duty-free shops
Food, drink, and retail concessions
Hotels
Wi-Fi service
Luggage storage and lockers
Medical services
Mobile recharging points
Restrooms
Showers
Special care
Famous Tourist Spots Near Karachi Airport
As was noted in the section describing Jinnah Airport's location, the airport is situated in a prime area and is surrounded by many well-known landmarks in Karachi. In Karachi, close to Jinnah International Airport, some of the most famous locations include:
PAF Museum
Pakistan Maritime Museum
Safari Park
Hill Park
The tomb of Quaid-e-Azam