Abu Dhabi is home to a diverse selection of top-ranked private schools, providing parents with a wide range of choices for their children's education. These schools have gained global recognition, with some even being included among the world's top 100.
Out of the nine private schools evaluated by Abu Dhabi's Department of Education and Knowledge, seven have been rated as outstanding, all following the British curriculum.
Moreover, the latest inspection ratings, released in April, offer valuable insights into the schools' performance across various categories such as achievement, personal development, innovation skills, teaching, and leadership. Additionally, the top 11 performing schools have been granted the opportunity to increase tuition fees by up to 3.94% for the upcoming Academic year. Following are the 11 best-ranked private schools in Abu Dhabi.
The British School Al Khubairat
Brighton College Abu Dhabi
Cranleigh School Abu Dhabi
Merryland International School
Yasmina British Academy
Pearl British Academy
Muna British Academy
Raha International School
Brighton College Al Ain
Repton Foundation School
The British International School
The British School Al Khubairat
The British School Al Khubairat (BSAK) is a highly esteemed educational institution in Abu Dhabi. It follows a British curriculum and is located in Al Mushrif. The school was established in 1968, owing to a generous land donation by the late Sheikh Zayed bin Sultan Al Nahyan.
Initially named Al Khubairat Community School, it was later renamed British School Al Khubairat in 1980. Notable guests, including Queen Elizabeth II, have visited the school.
BSAK places significant emphasis on the well-being of its students and staff and is globally recognized for its exceptional mental health programs. Graduates of BSAK have gained admission to prestigious universities such as Stanford, Harvard, Oxford, and Cambridge.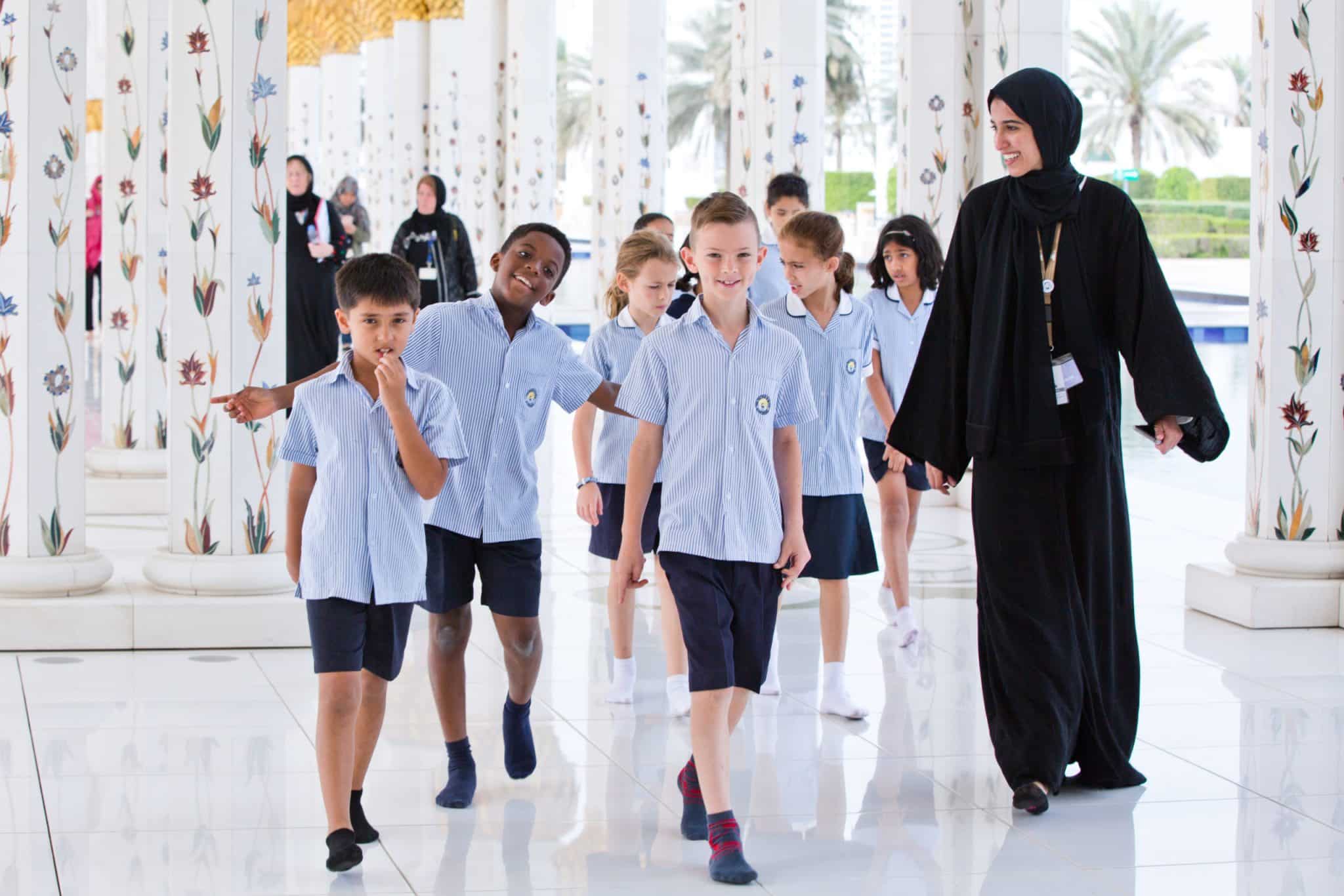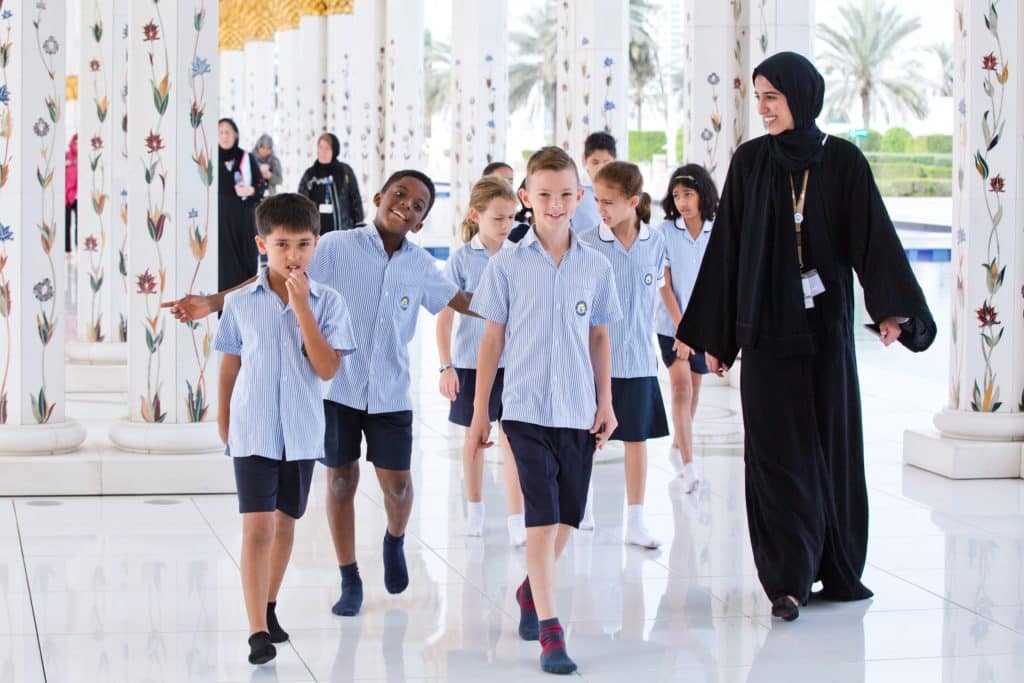 Brighton College Abu Dhabi
Brighton College Abu Dhabi, located at 175 Das Street in Abu Dhabi. It follows a British curriculum. The school has earned global recognition, ranking among the world's top 100 schools in Spear's Schools Index 2021.
Nonetheless, it aims to foster a love for learning and develop well educated, respectful, and confident students. Brighton College Abu Dhabi alumni have been accepted into prestigious universities such as the University of Oxford, Imperial College London, St Andrews, and Warwick University.
While many students choose UK universities, an increasing number are opting for the US or Europe. The school is part of the Brighton family, originating from Brighton College UK, established in 1845.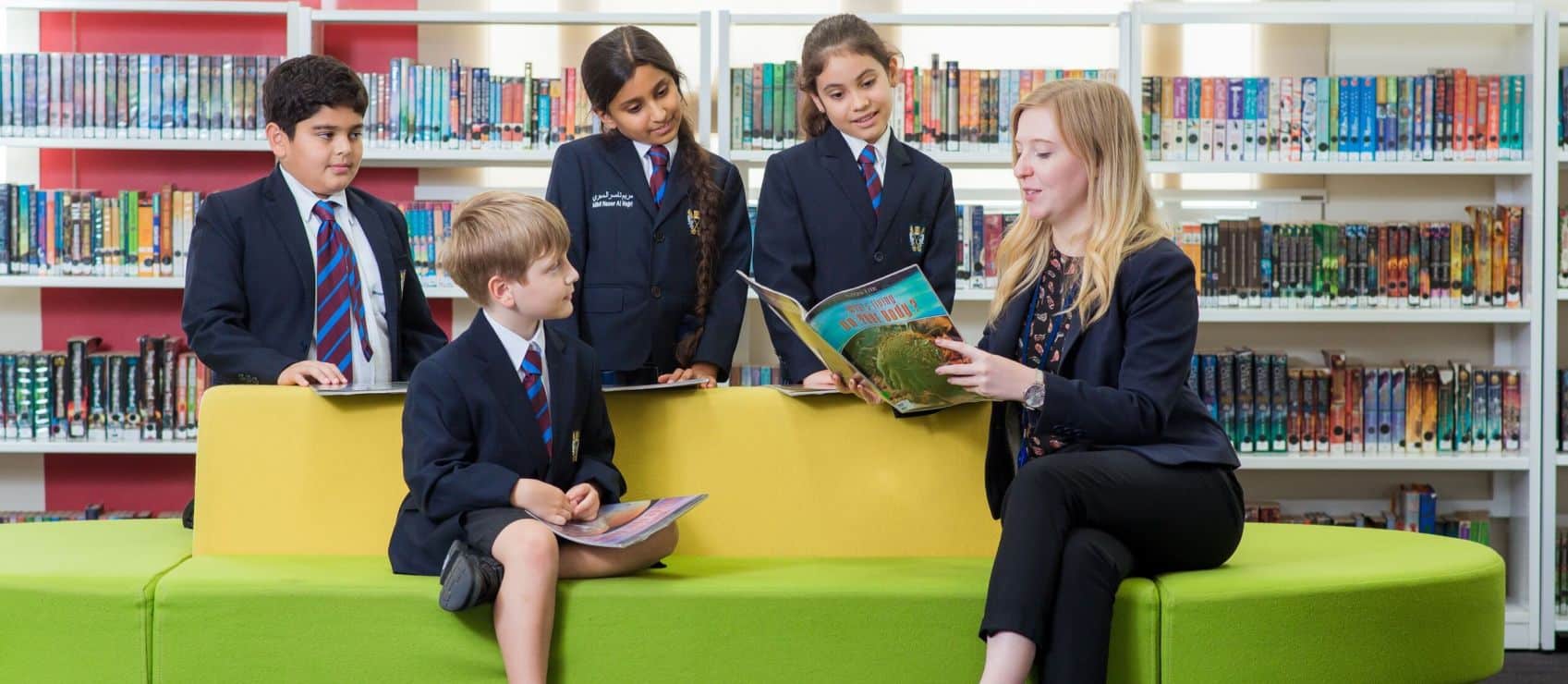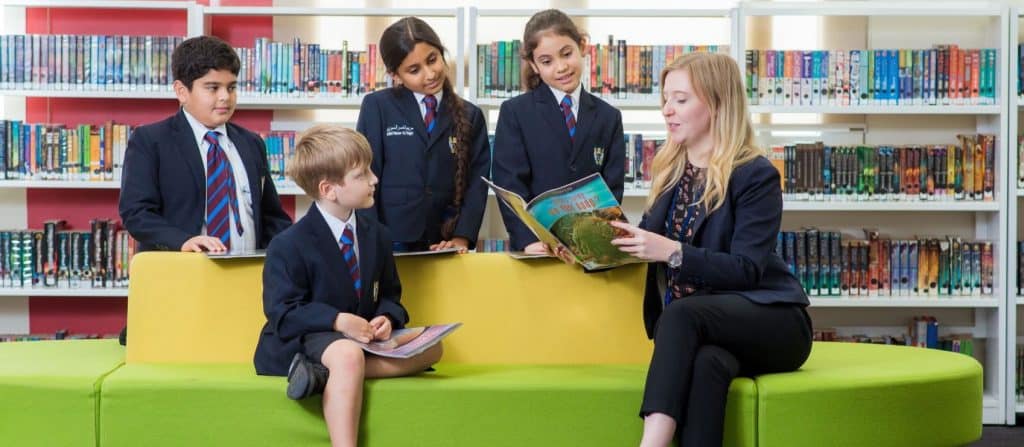 Cranleigh School Abu Dhabi
Cranleigh Abu Dhabi is located on Saadiyat Island. It follows a British curriculum and holds recognition as one of the world's top 100 private schools. It received the title of New British International School of the Year in 2017. The school places a strong emphasis on student well-being, sustainability, and community engagement.
Moreover, with a history spanning over 150 years in England, Cranleigh Abu Dhabi strives to deliver a unique educational experience that embraces and celebrates the cultural diversity of the country.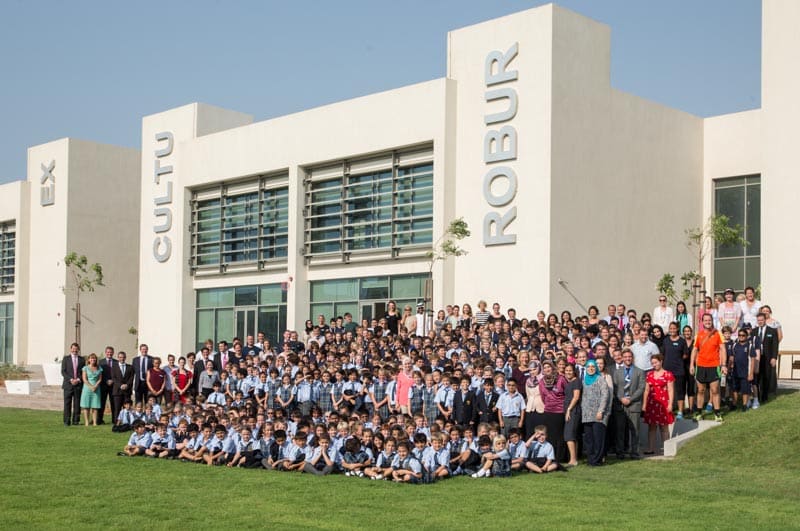 Merryland International School
Merryland International School is situated in Mussaffah. It is dedicated to providing high-quality education with affordable fees starting at Dh23,850. Following a British curriculum, the school strives to inspire and nurture future astronauts and rocket scientists.
Moreover, it offers facilities such as a 3D laboratory, robotics lab, and weather station. Furthermore, Merryland International School provides a comprehensive education through Cambridge Primary, Cambridge IGCSE, and Cambridge AS and A-level courses.
With a strong focus on equal opportunities and preparing students for the future, the school ensures a smooth transition to higher education and beyond.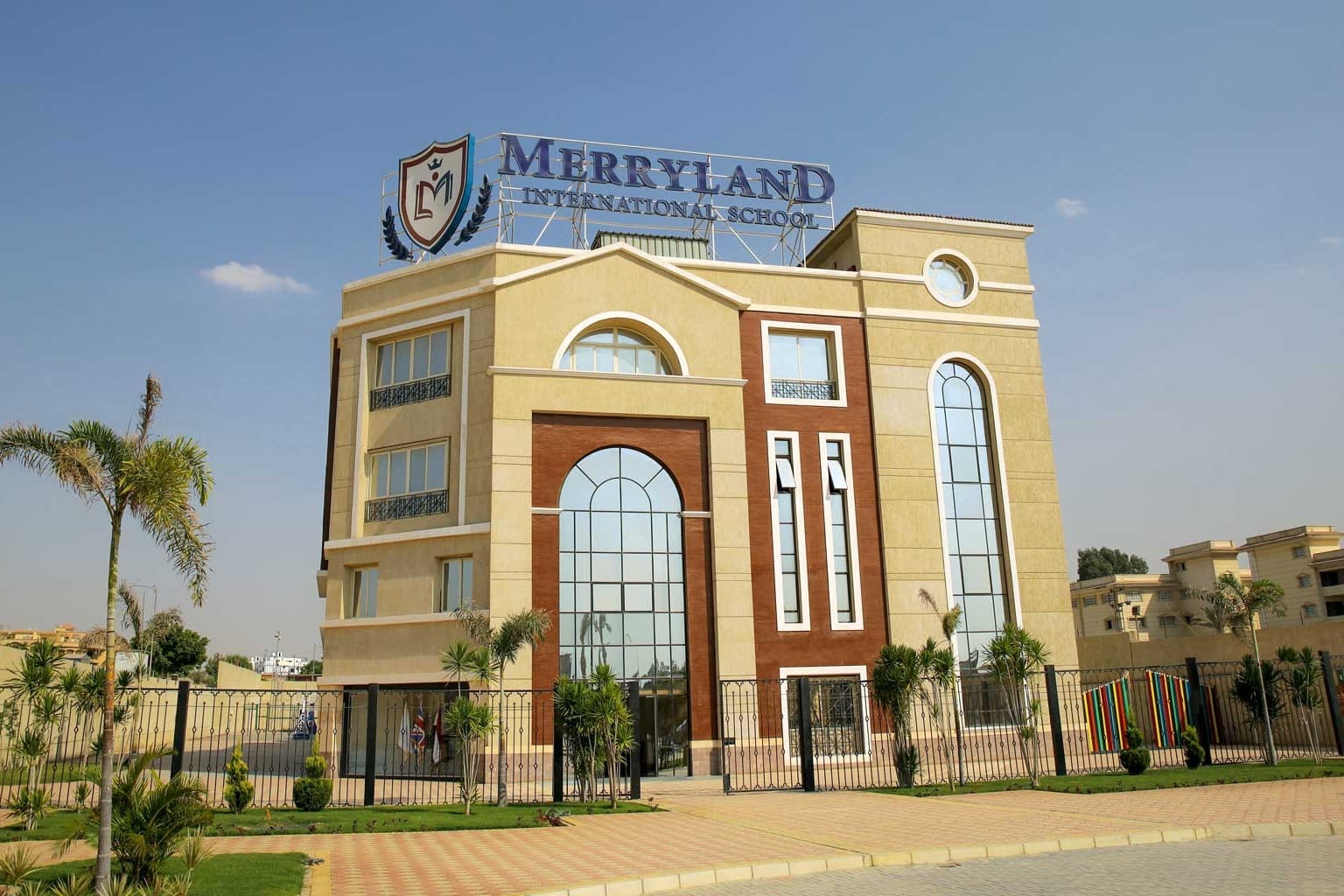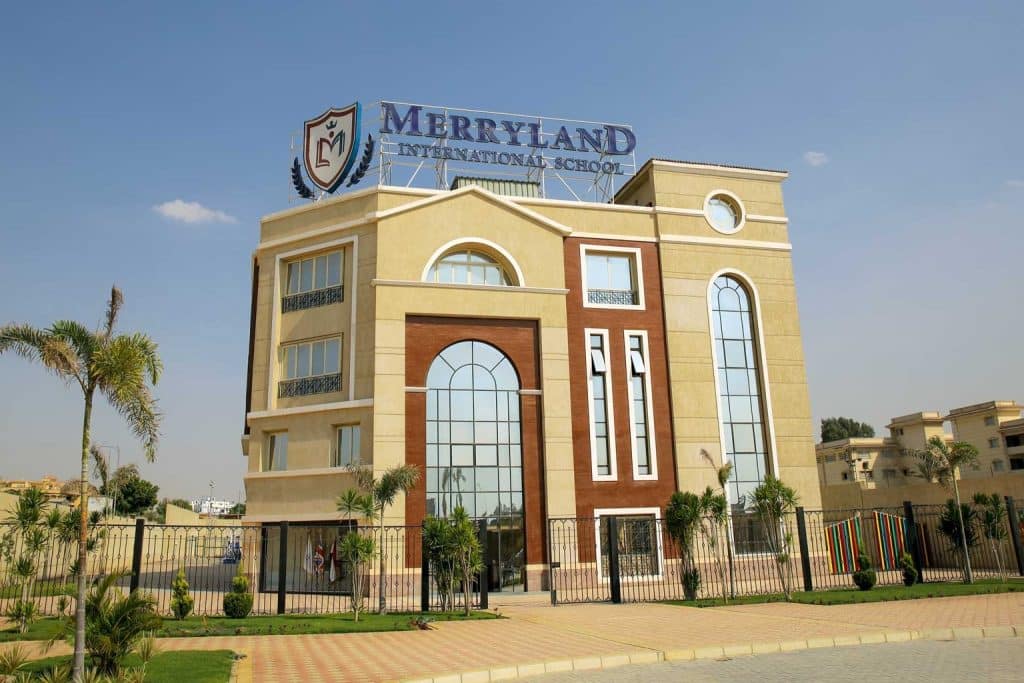 Yasmina British Academy
Yasmina British Academy, located in Khalifa City, follows a British curriculum. It achieves outstanding I/GCSE and A-level results in the UAE. Moreover, the school is part of Aldar Education, which operates 20 schools across the country.
Recently, a modern campus was constructed on a 180,000 square meter plot near Al Forsan. This new facility accommodates nursery and foundation age students, with the remaining pupils transitioning in August 2024.
Furthermore, the campus features a spacious auditorium, swimming pools, specialized science laboratories, advanced suites, and an audio, film, and TV recording studio.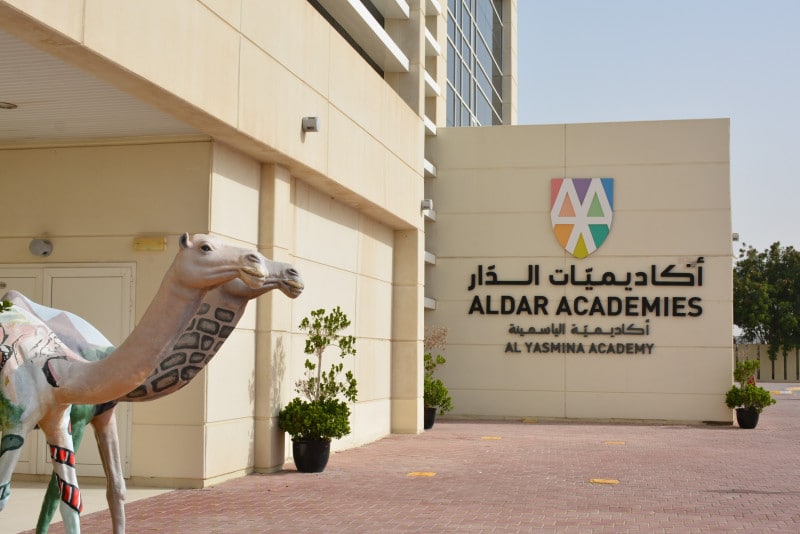 Pearl British Academy
Pearl British Academy is a British primary school located on Muroor Road in Abu Dhabi. The school nurtures adaptable, creative future leaders and has a welcoming, family-like atmosphere. Moreover, students at Pearl British Academy receive priority placement at Aldar Education's secondary schools.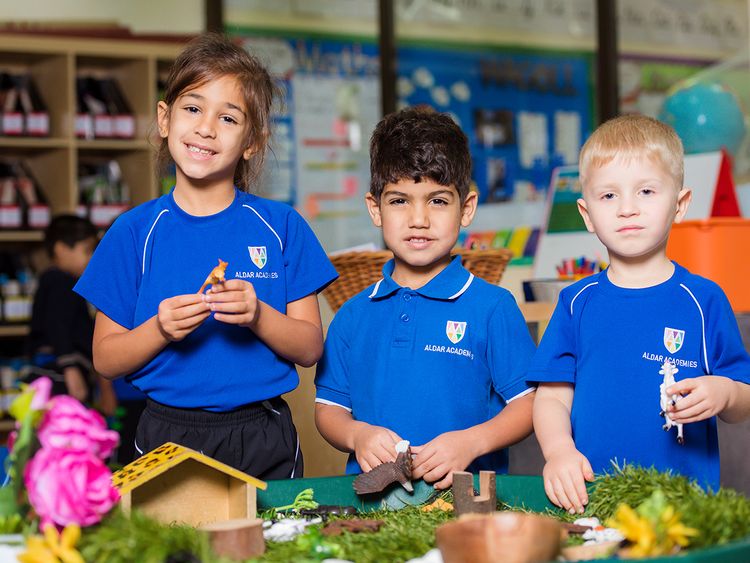 Muna British Academy
Muna British Academy, located on Zayed the First Street, follows a British curriculum. The school fosters children's potential and promotes innovative teaching methods among the staff. It boasts a multi-purpose sports hall, a swimming pool, and a netball court.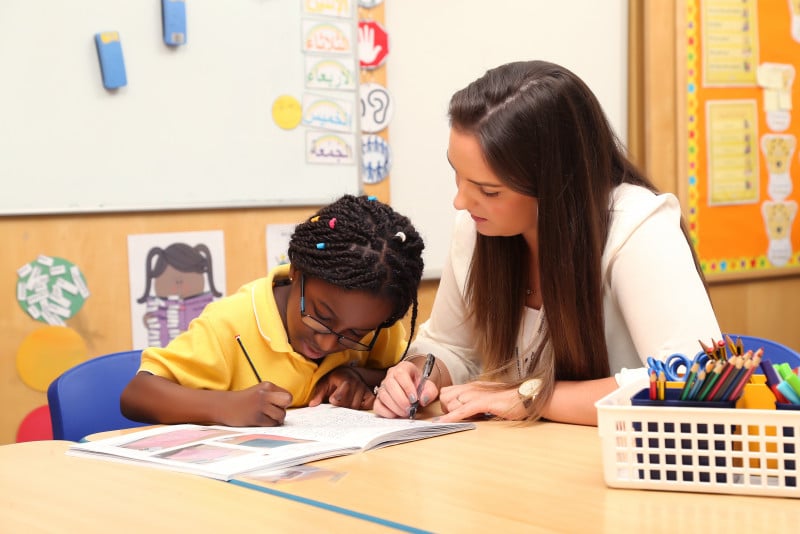 Raha International School
Raha International School, situated in Khalifa City, offers the International Baccalaureate curriculum. With a diverse student body of over 2,800 representing 80 nationalities, the school provides a multicultural learning environment.
Moreover, the teaching staff comprises educators from various countries, including the UK, US, Canada, UAE, and Ireland. Furthermore, it is operated by Taaleem, a leading school developer in the UAE. Raha International School emphasizes individualized, learner-centric education through inspired and imaginative teaching approaches.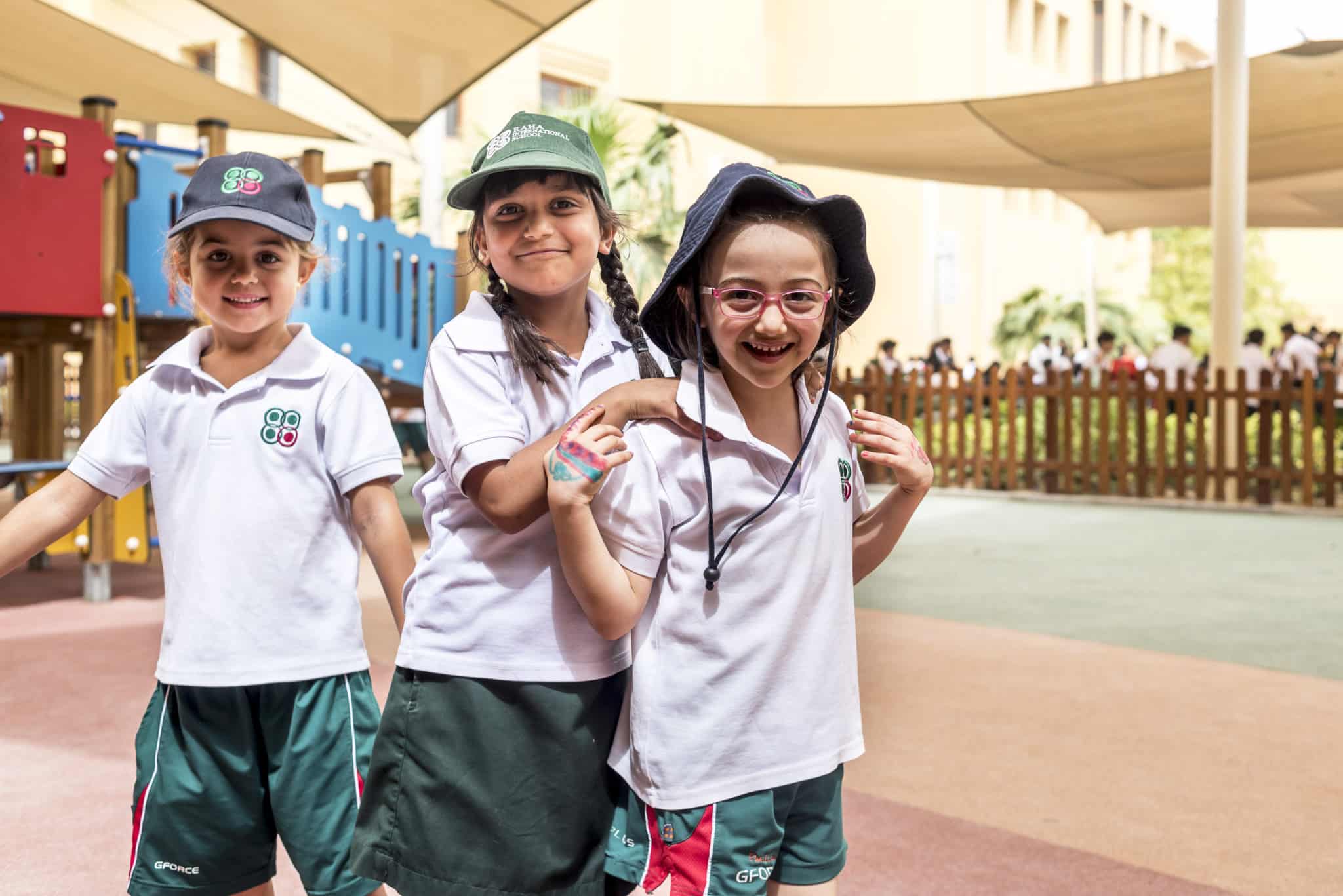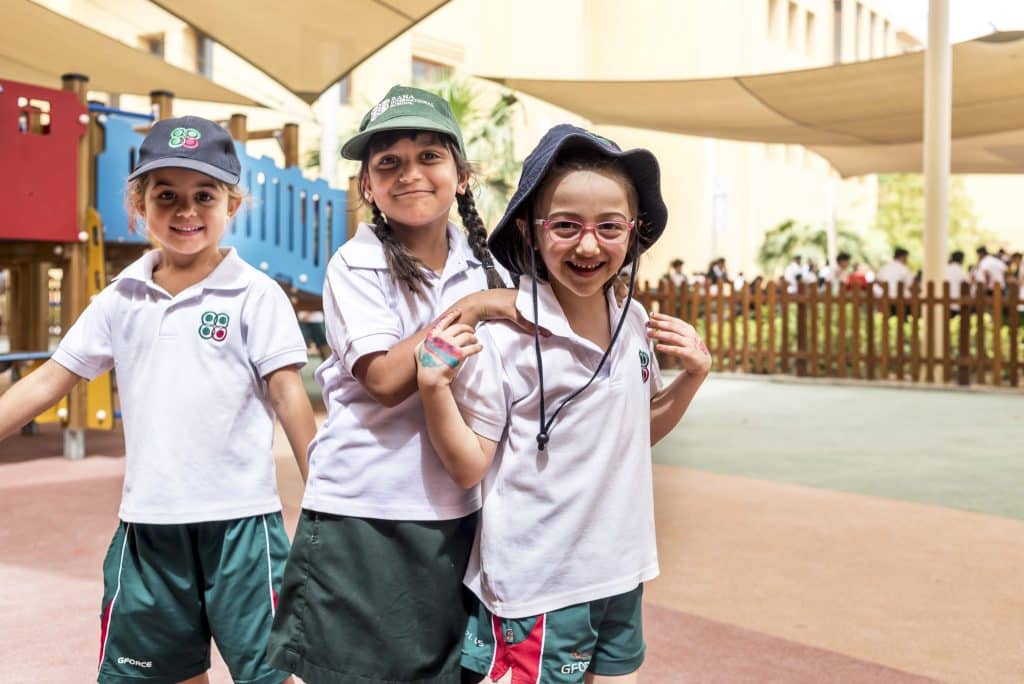 Brighton College Al Ain
Brighton College Al Ain, located in Al Ain, Abu Dhabi, follows a British curriculum. As part of the esteemed Brighton College family of schools, it stands out as the only school in Al Ain rated outstanding by Adek.
Moreover, the school's mission is to cultivate intellectual curiosity, encourage confident debate, and engage students in a diverse range of activities.
Brighton College Al Ain strongly believes in recognizing and celebrating the unique skills and talents of each student.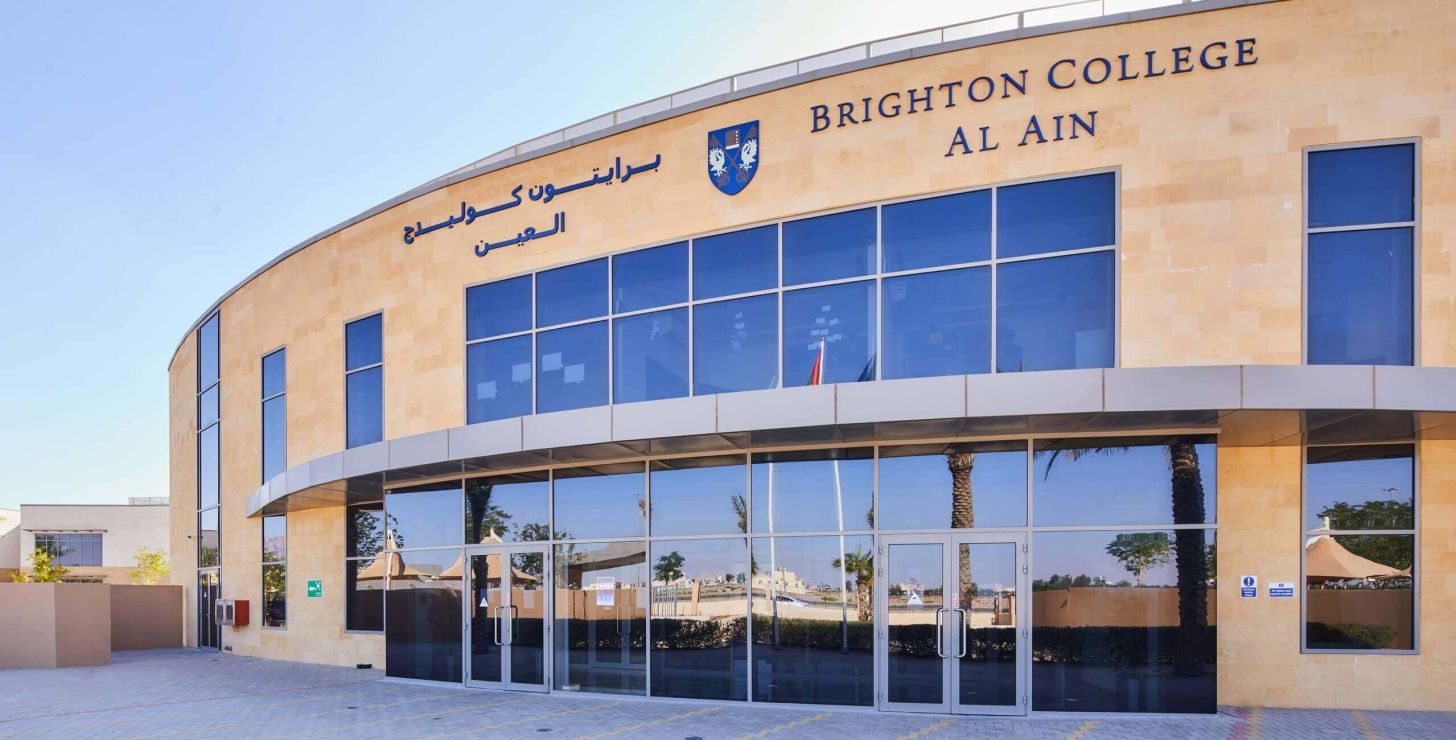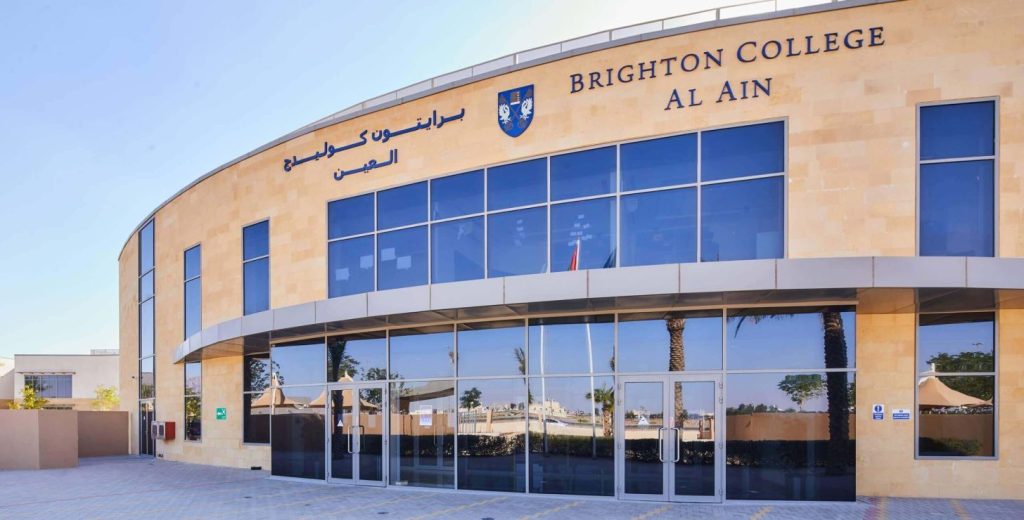 Repton Foundation School
Repton Foundation School on Reem Island follows the British curriculum. It earned an outstanding ranking from Adek in 2022-2023. Furthermore, the school focuses on academic selectivity, high aspirations, and building a strong foundation for students.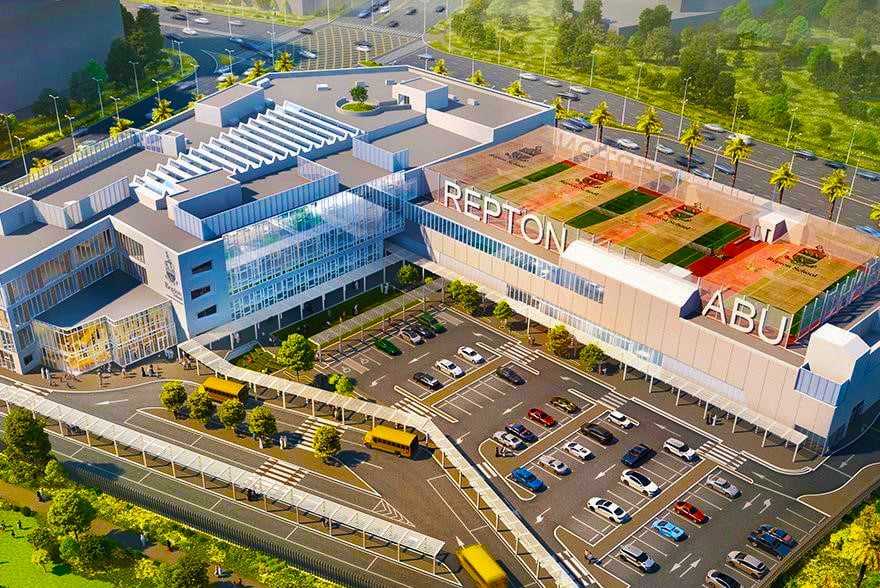 The British International School
The British International School in Khalifa City offers the UK curriculum and the International Baccalaureate. It is part of Nord Anglia Education, with 1,700 students from diverse backgrounds.