Do you want to dye your hair, but don't know which hair colour will suit you the best? Or Which hair dye company you should go for and which colour type you should select as per your skin tone? Then you are at the right place. Today we will look at the most suitable Pakistani-Shades of one of the top brands in hair dyes-Loreal Hair colours.
L'Oreal is the one trustworthy company, and the L'Oreal hair products range is truly outstanding. The company has been operational for nearly a century, and its products range from drugstore to high-end.
In this article we are going to talk about loreal hair colour price and shades in Pakistan and other details. So read the article without skipping any section.
Loreal Hair Color Shades and Types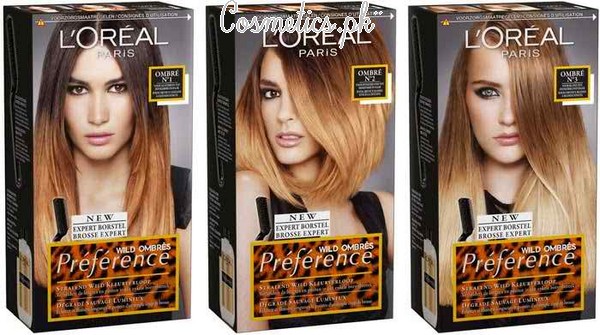 The following Colours are available in Loreal Pakistan:
Black
Dark Brown
Brown
Auburn
Blonde
Light Blonde
Purple
Rose Gold
Grey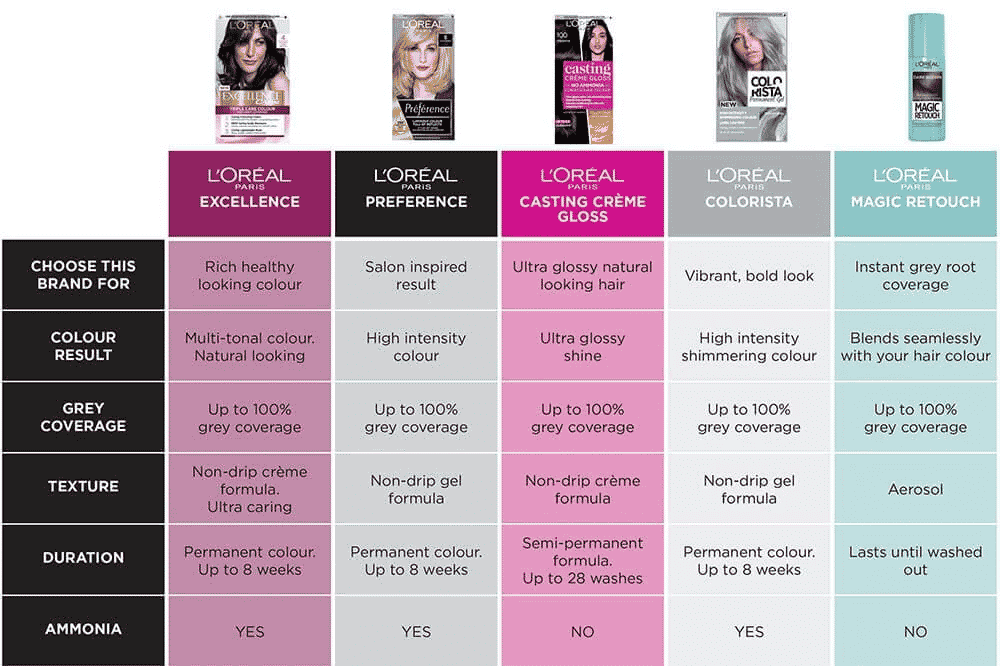 They have 4 types of hair dye:
PERMANENT HAIR DYE
SEMI-PERMANENT HAIR DYE
TEMPORARY HAIR DYE
Root Touch up
PERMANENT HAIR DYE
Préférence Cool Blondes 7.1 Iceland Ash Blonde Permanent Hair Dye
Iceland Ash Blonde Permanent Hair Dye, Preference Cool Blondes 7.1
Cool blondes with radiance and reflections. The translucency of the gel gives your hair a blonde hue with beautiful cool reflections and emphasises the intricacies of your hair's original colour.
Préférence Techniques Les Ombres, Shade 104 for Brown to Dark Brown Hair
The new Préférence Ombre Kit brightens the lengths of your hair to produce a dip dye effect appropriate for brown to dark brown hair, drawing on more than 50 years of Préférence knowledge.
Excellence Universal Nudes Universal Light Brown 5U
With their Universal Light Brown 5U, Loreal's FIRST permanent hair colour without ammonia offers a special colouring recipe with innovative colouring technology for 100% grey coverage.
Préférence Vivids (Colorista) Permanent Gel Hair Dye, Silver Grey 10.11
Discover the 14 sparkling colours of Loreal's new Préférence Vivids line. With our Silver Grey 10.11, you may get bright, high-intensity colour that retains its shine for up to 8 weeks.
Colorista Effect Bleach
With this permanent hair colour from Loreal, you may get a bleach blonde look all over.
Excellence Crème 01 Supreme Lightest Natural Blonde Permanent Hair Dye
Three-Step Color Excellence's Ritual Hair Dye. matches your skin tone. nourishes your scalp. nourishes your hair.
Excellence Cool Crème permanent hair dye 4.11 Ultra Ash Brown
Excellence's Triple Care Colour Ritual Hair Dye. respects your skin tone. nourishes your scalp. nourishes your hair.
Age Perfect 10.13 Very Light Ivory Blonde
crème colour with layers. The first hair colour from Loreal is ideal for mature, grey hair.
Semi Permanent Hair Dye:
Washout Hot Pink Neon Semi-Permanent Hair Dye
You can change your hair colour whenever you like with L'Oréal Colorista Washout Hot Pink Neon Semi-Permanent Hair Dye lasts 5–15 shampoos.
It colours and conditions your hair at the same time using Chroma-Cream technology in a healthy hair mask foundation.
Semi-Permanent Hair Colorista Washout Hot Pink Neon With each shampoo, dye gradually fades. Use Colorista Fader Shampoo to hasten the fading process.
500 Medium Brown Semi Permanent Hair Dye
Casting Crème Gloss can help you get colour that looks natural and has shimmering undertones. The ammonia-free crème formula covers grey hair and gives out a beautiful scent. For up to 28 shampoos, the colour remains.
Following colouring, coconut oil is added to the conditioner to enhance the richness of your dark hair. Your hair is left feeling soft and voluminous with a brilliant sheen.
Temporary Hair Colour
Colour Care Silver Grey Hair Toner
Accept and subtly accentuate your grey hair. Learn about the first hair toner by L'Oréal Paris designed particularly for naturally grey hair. Your greys will look a little more colourful thanks to Age Perfect Colour Care. Your hair is left glowing, touchably soft, and incredibly simple to style.
This non-permanent grey hair toner typically lasts two shampoos. It is applied with a simple rinse off process, much like a hair mask.
One tube of Colour Care 80ml, two sets of mono-usage gloves, and one instruction sheet are included in each kit. appropriate for two uses.
Spray Hot Pink Hair
As a spray-on temporary hair colour, Colorista Spray 1-Day Colour in Hot Pink provides quick, ultra-vibrant colour.
No matter how light or dark your hair is, L'Oréal Paris Colorista spray-on pigments immediately colour your hair, allowing you to experiment with hair colour without making a commitment.
Best Loreal Hair Color shades for Pakistani Skin Tone: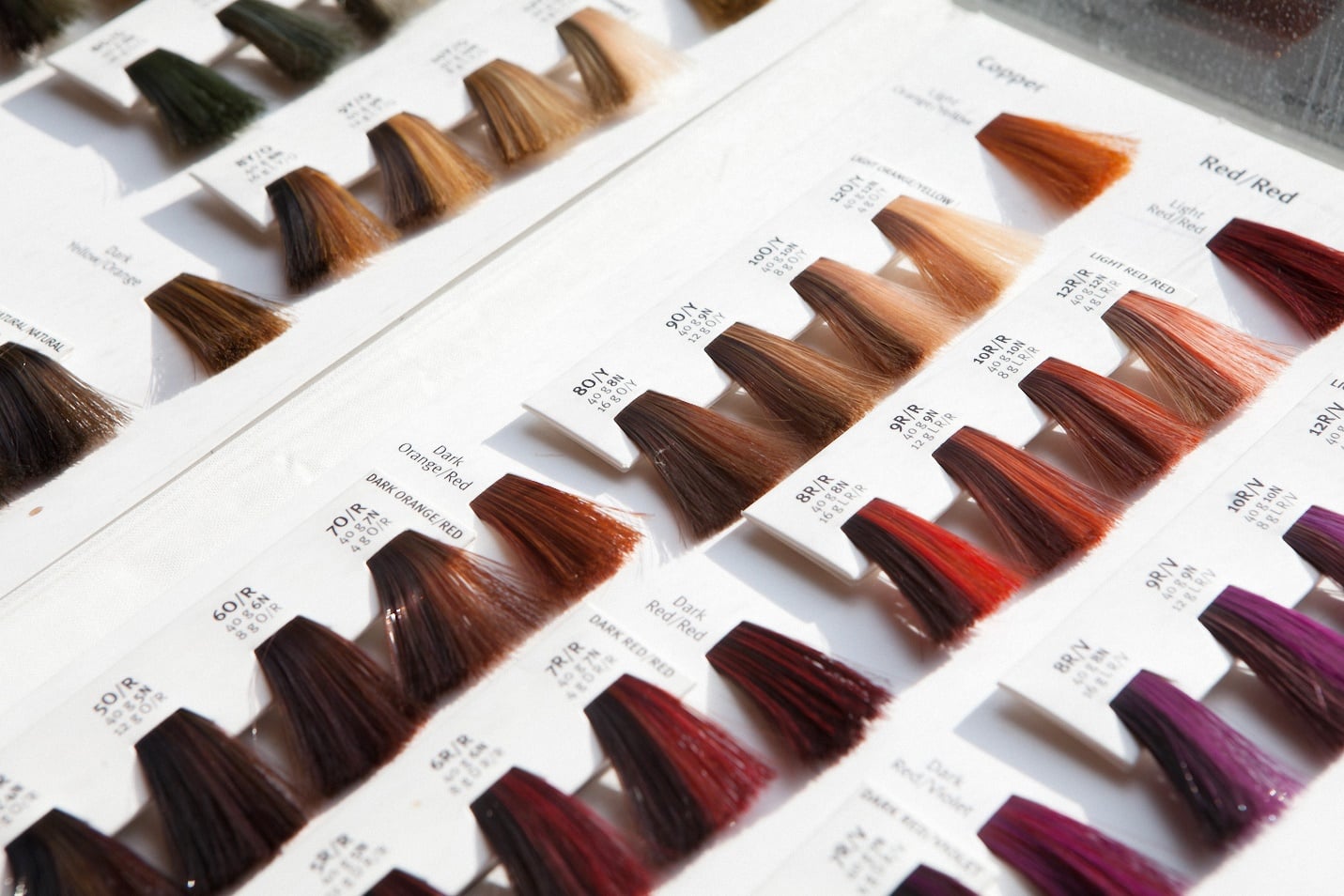 Mahogany 550.
Burgundy 316.
Praline Brown 530.
Darkest Brown 300.
Black Cherry 360.
Iced Chocolate 415.
Medium Brown 500.
Ebony Black 200.
Loreal Hair Color price in Pakistan
| | |
| --- | --- |
| Hair color | Price in Pakistan |
| Loreal Hair Color Casting 400 Brown | Rs. 1,185 |
| Loreal Hair Colour Blond 7 | Rs. 1,500 |
| Loreal Hair Colour Chatain 4 | Rs. 1,500 |
| Loreal Casting Hair Color Black Henna # 246 | Rs. 1,185 |
| Loreal Excellance Hair Color Violet Black 2.16 | Rs. 1,250 |
| Loreal Hair Color Casting 300 Dark Brown | Rs. 1,185 |
| Loreal Excellance Hair Color Deep Red 4.26 | Rs. 1,250 |
| Loreal Excellence Hair Color Cream 8 172ml | Rs. 1,225 |