Collaboration of NETSOL & NICAT:
A deal has been signed between the National Incubation Center for Aerospace Technologies (NICAT) and NETSOL Technologies, a provider of international business services and corporate application solutions .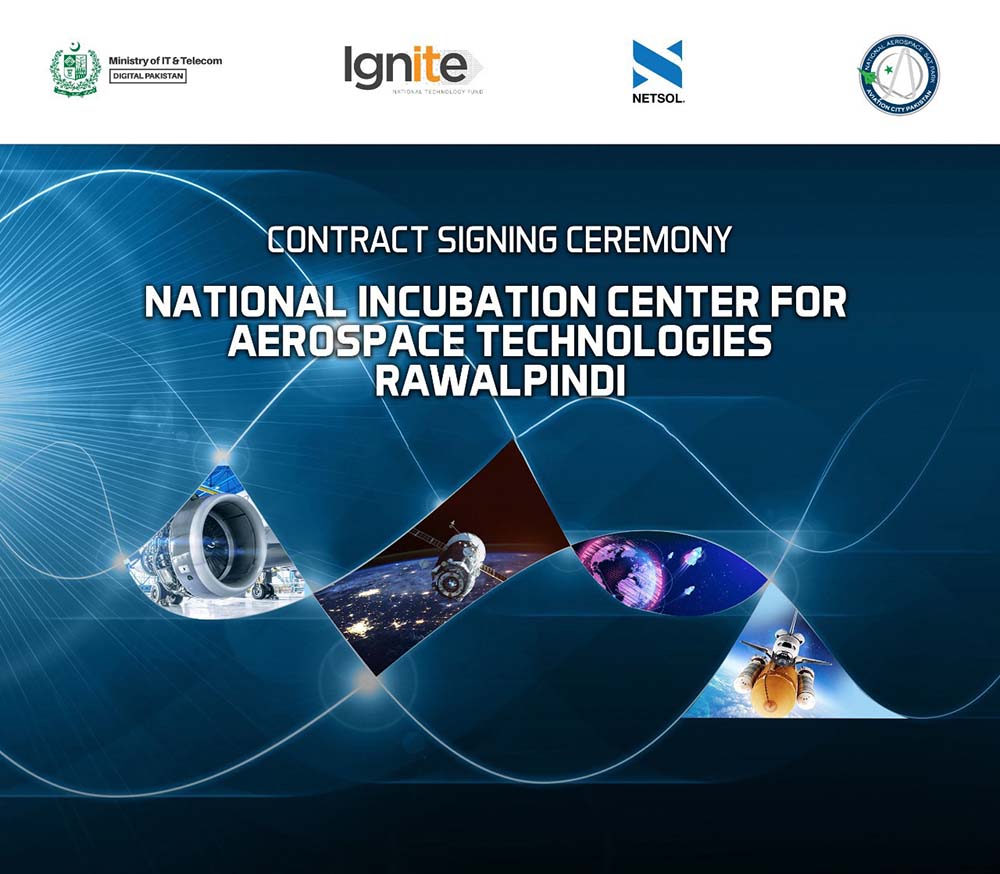 State of the art Incubation Center:The Aviation City Pakistan Private Limited (ACPPL) is a partner in the Ignite-funded project NETSOL, which aims to establish, construct, and manage a startup incubator in Pakistan that focuses on aerospace and high-tech firms. NSPIRE, the incubation centre run by NETSOL, offers aspiring business owners a cutting-edge setting in which to launch their ventures in Pakistan. Following the terms of this agreement, NETSOL will work with Ignite and ACPPL to support startups as they scale their operations. The arrangement signed has a total contract value of PKR 968 million. The National Aerospace Science and Technology Park (NASTP), which is located at the Old Chaklala Airport in Rawalpindi, Pakistan, is where NICAT is housed. As Pakistan's first aerospace cluster, NASTP is a key initiative of Aviation City Pakistan.
About NETSOL Technologies
NETSOL Technologies, Inc. (Nasdaq: NTWK) is a worldwide provider of IT and enterprise software solutions primarily serving the global leasing and finance industry. The Company's suite of applications is backed by 40 years of domain expertise and supported by a committed team of more than 1750 professionals placed in eight strategically located support and delivery centers throughout the world. NFS, LeasePak, LeaseSoft or NFS Ascent – help companies transform their Finance and Leasing operations, providing a fully automated asset-based finance solution covering the complete leasing and finance lifecycle.
About NICAT
The National Incubation Center for Aerospace Technologies (NICAT) is an aerospace technologies entrepreneur development platform funded by Ignite with the objective of accelerating the growth and success of aerospace entrepreneurship.