Karachi has emerged as the best city for living in Pakistan, surpassing all other cities in the country. However, globally, Karachi ranks 169 out of 173 countries, placing it in the bottom five. The Economist Intelligence Unit recently released its Global Liveability Index 2023 report, in which Vienna, Austria was named the best city in the world for living.
Copenhagen, Denmark secured the second position, and Osaka, Japan was the only Asian city to make it to the top 10. The capital city of Bangladesh, Dhaka, ranked 166th. While five cities from India are included in the list, none of them made it to the top 100 best cities.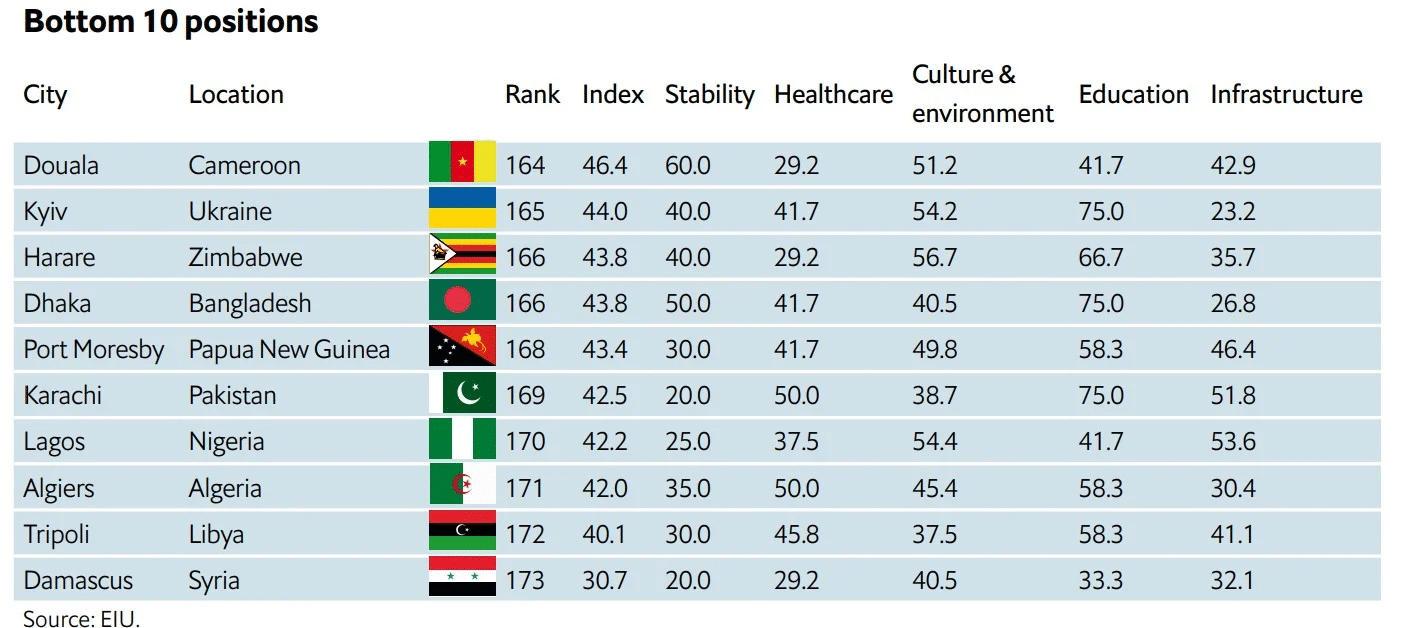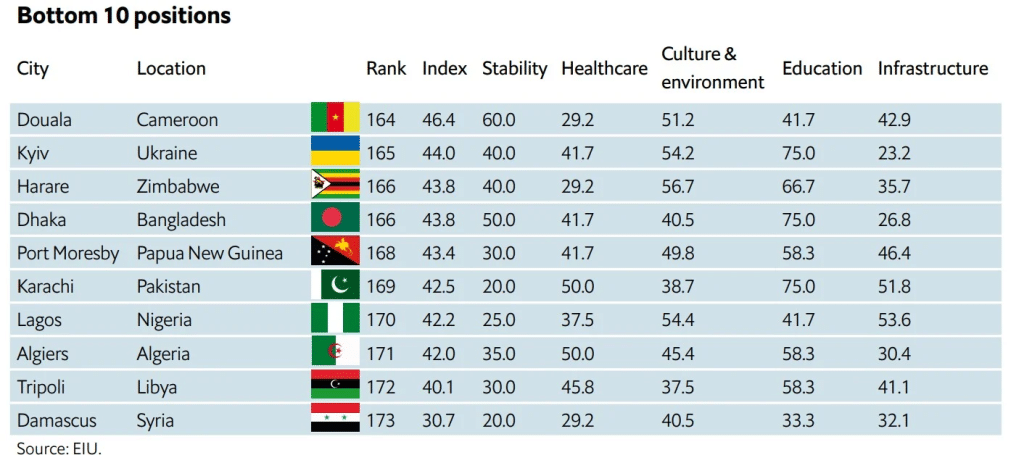 The Economist Intelligence Unit's index ranks cities based on performance in five categories, including stability, healthcare, education, culture and environment, and infrastructure.