A throng of Chinese customers gather around Humayon's stall, asking for information about the Pakistani handicrafts including wooden chairs and desks, bronze kettles, bronze animal figurines and hand-made soaps, at a cultural and tourism exhibition held in early May in China's northeast city of Harbin.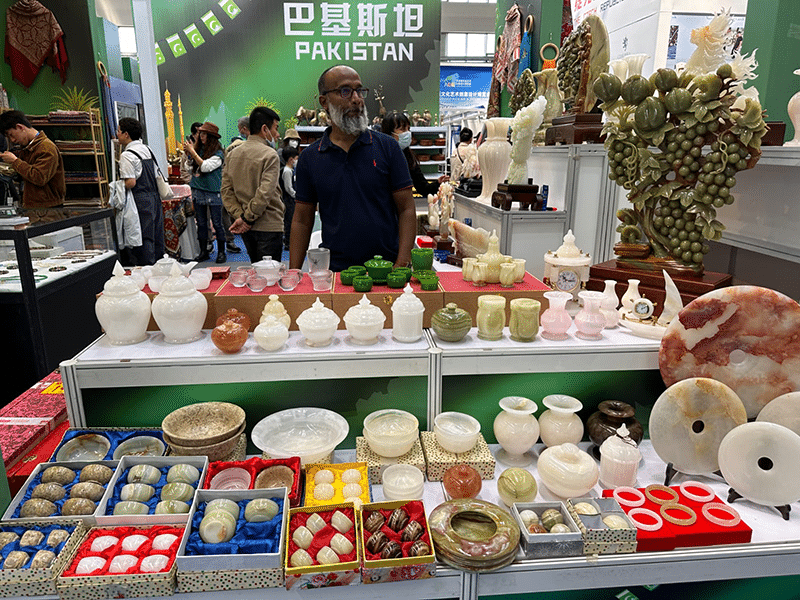 Humayon's company is one of the four Pakistani enterprises to participate in the exhibition. The remaining three also showcase handicrafts such as carpets, blankets and jades.
"We run a physical store in Kashgar which specalises in a wide range of Pakistani wooden and copper artifacts," Humayon told the reporter in an interview, adding that the expertise behind these meticulously carved bottles, pots, and plates highlights the stunning intricacy of the designs and patterns, and the uniqueness of Pakistani craftsmanship.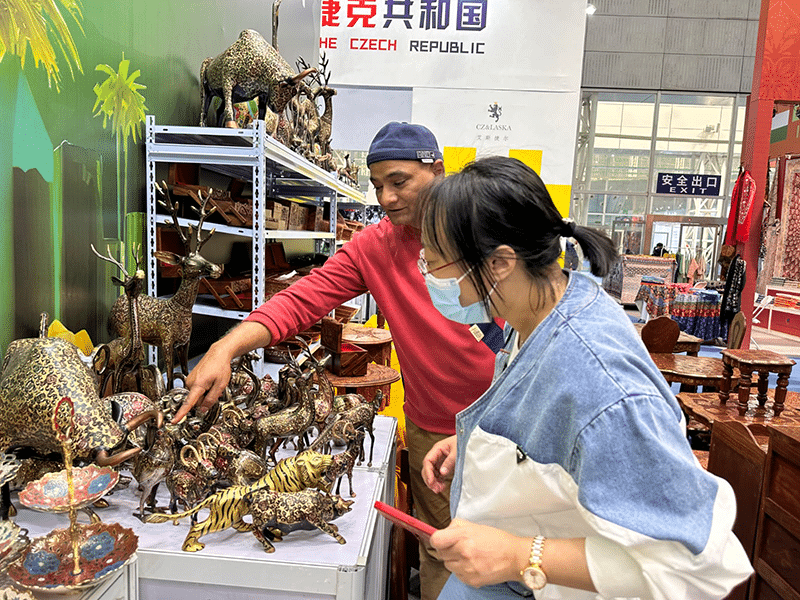 Having resided in China's westmost city of Kashgar for over a decade, Humayon has brought Pakistani handicrafts to various exhibitions across China, where he has received widespread hospitality, the Pakistan exhibitor revealed.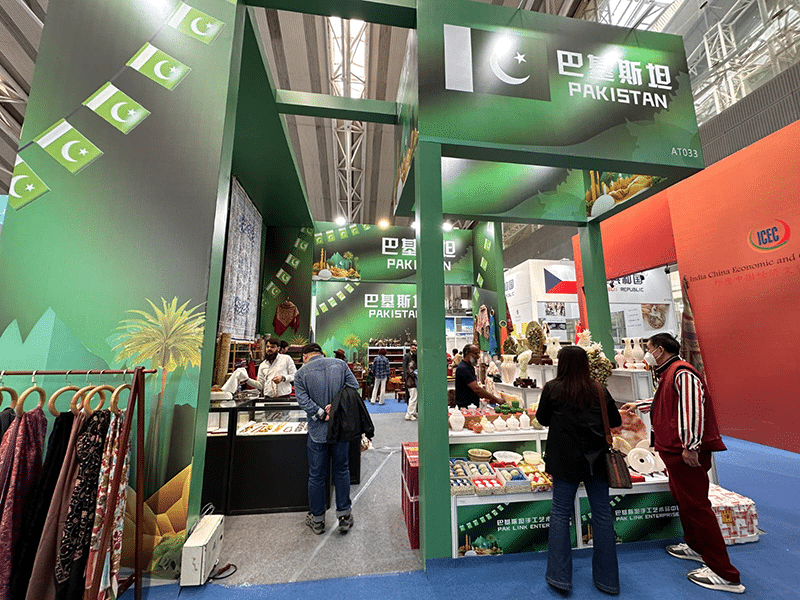 Humayon noted, preparing for exhibitions often presents challenges and incurs huge costs as it requires a careful coordination of elements including transportation of products, accommodation, and local travel. "For this exhibition, the local government exempted booth fees and accommodation charges for foreign enterprises," Humayon said excitedly, "and this creates an outstanding platform for promoting our sales."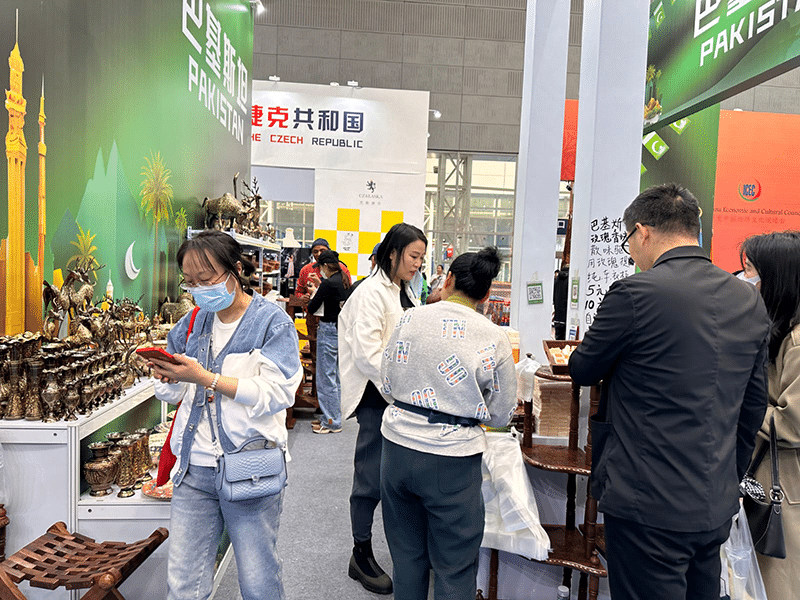 As Humayon packs a rooster figurine for his customer, he informed the reporter of his forthcoming exhibition in China's southern coastal province of Fujian. "Without a doubt, " he concluded, "cultural and tourism exchanges have really put some serious muscle behind the cooperation between China and Pakistan, and I would like to be a significant catalyst for this endeavour."