Where Covid19 spread a lot of sickness and business loss in few term Covid19 gave raise some of the new opportunities in business
The Health Ministry & government of Pakistan banned use of biometric machines for attendance as it is causing the spread of coronavirus.
Pakistani Startup called "Retailigence" started a Safe Pakistan campaign to provide its Safe | Secure | Advanced Contactless attendance Solution #RetailigenceAPP to the public/private organization, Hospitals, Banks, Commercial centers, Real estate Projects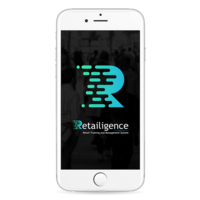 You can also visit the Website: https://www.retailigence.net/
Employees can mark their attendance by scanning dedicated QRCode with Retailigence APP at their respective office premises along using mobile phone fingerprint scanning (Dual process QRCode scanning along using thumb impression) QRCode stickers are tagged with respective gps location.
No Hardware requirement | Multiple QRCode sticker can be placed for queue free attendance marking | Live reporting dashboard with easy integration
See Video How Retailigence APP works
https://www.youtube.com/watch?v=BsYS5_5wcY0
Speaking to the CEO Retailigence Mr. Malik Shoaib:
We turned the problem into an opportunity to provide state of the art Pakistan's first smartest Attendance Solution. Some of the Public and all sectors (Telecom, Mobile, Schools, Banks & Realestate) in the private sector using our Attendance Solution for their HR needs.