The world came to a standstill because of the Corona Virus pandemic, its effect on the economy can still be felt three years later today. With curfew-like lockdowns in place, millions of people lost their means of earning. And that's when foodpanda, a subsidiary of Delivery Hero, stepped up to the challenge and created thousands of jobs to economically empower the country by expanding its verticals in different directions to create jobs and help out those distressed financially at the hands of the pandemic.
During the initial stages of lockdown, foodpanda, introduced pandamart, the country's first grocery delivering vertical. Not only did this give its customers the convenience of ordering grocery staples within the comfort of their homes, but it also gave jobs to hundreds of new riders who joined foodpanda during this time.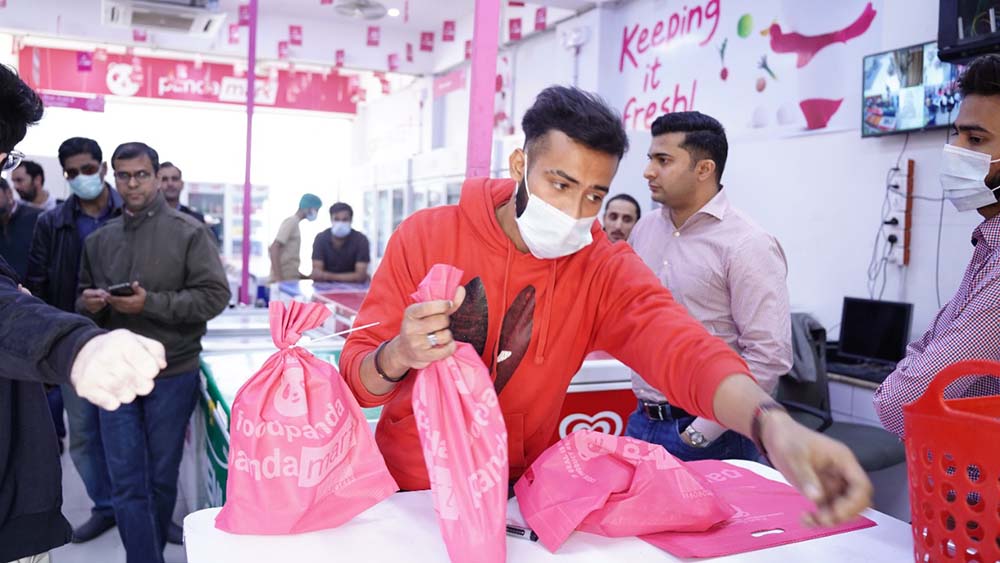 Today, pandamart has blossomed into a full-fledged virtual supermarket that customers can order anything from, including everyday groceries, pharmaceutical products, and a complete range of unique products available nowhere else online.
Knowing how big of a challenge the climate change is currently posing to the planet, and Pakistan especially that saw a glimpse of the destruction due the recent floods, pandamart is the country's first fully solar-powered facility.
Today, where retailers are charging a heft amount of money for purchasing plastic bags, pandamart, staying true to its commitment to a sustainable Pakistan, has been using unwoven cloth bags to deliver ever since its operations began.
Becoming a catalyst in changing the q-commerce landscape of Pakistan, foodpanda's journey towards a more sustainable future is one that should be highly commended and we're hoping to see other organizations follow suit.