The Prime Minister's Youth Program has announced an exciting event called the "Pitching Idea Competition" that offers a chance for new business ideas to win a grant of up to PKR 2 million. This competition is the biggest of its kind and aims to help startups grow.
The winners of the competition will also receive a six-month space to work on their ideas, along with resources for creating prototypes. They will also get the opportunity to connect with influential investors, which could lead to partnerships or future funding.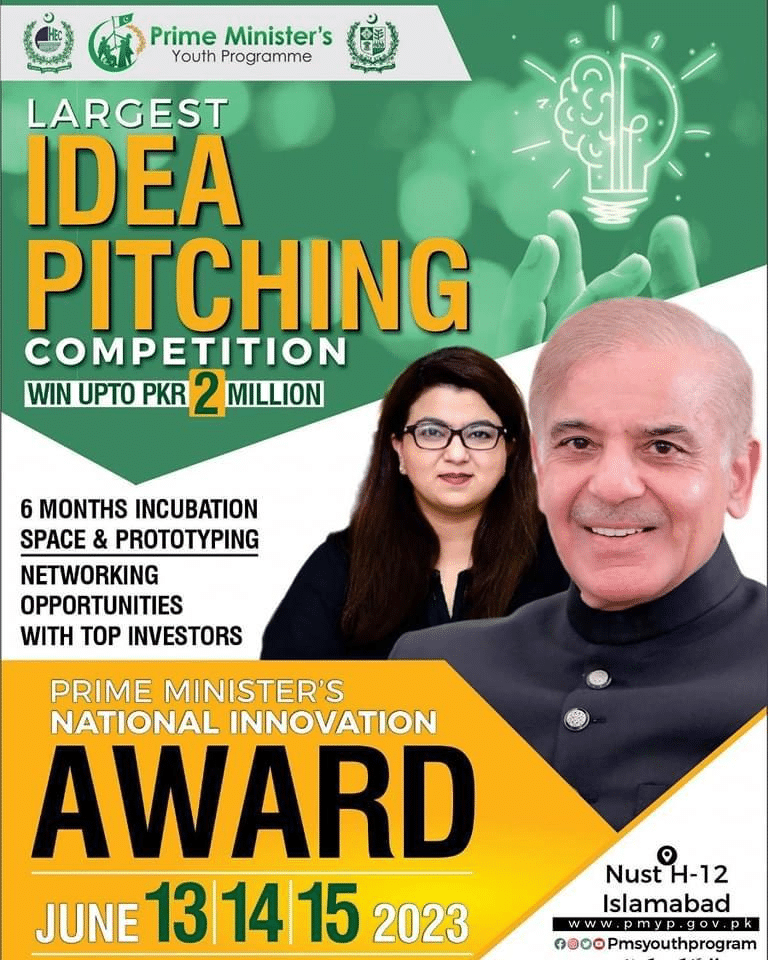 Additionally, there is a special award called the Prime Minister's National Innovation Award, which will be given to the best startup, providing recognition and prestige.
The competition will take place on June 13th, 14th, and 15th, 2023, at NUST H-12 in Islamabad. It is a chance for young entrepreneurs to present their ideas and potentially receive funding and support. The event aims to encourage innovation and entrepreneurship among the youth, helping them contribute to Pakistan's economic growth.