Sarhad University of Science & Information Technology, Peshawar (SUIT) have entered into an agreement with Pakistan Software Export Board (PSEB) to support their initiative of establishing a Software Technology Parks (STP) in Pakistan. The agreement signing ceremony took place in Islamabad, where officials of both the entities, The Vice Chancellor, (SUIT) Prof. Dr. Salim-ur-Rehman, and, Project Director (PSEB), Amir Ahmad, signed the agreement. Project Managers and Officers (PSEB) and officials from SUIT were also present at the event.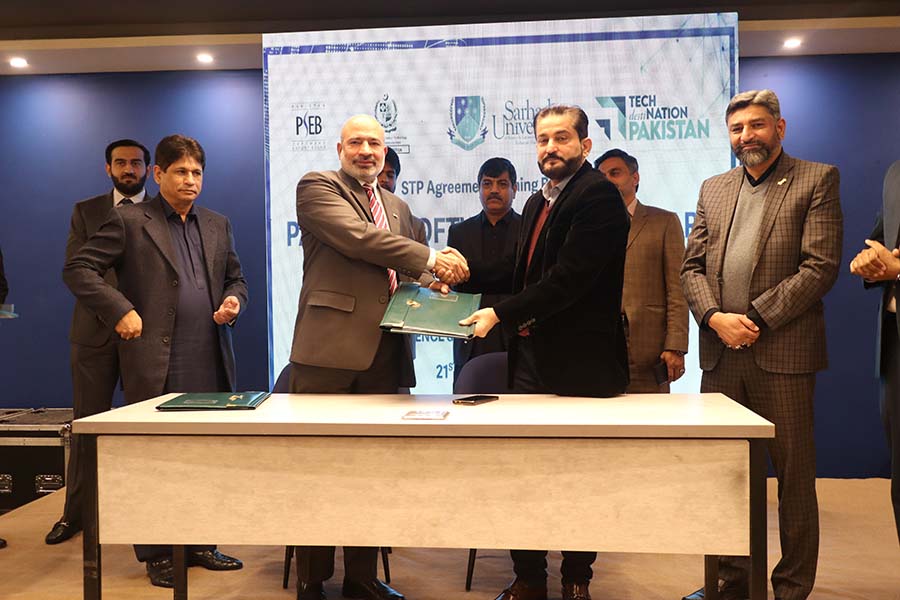 Sarhad University's STP is to be established within the Main Campus located in Peshawar, KPK, making it the first PSEB STP of the provincial Capital. The SUIT STP aims to bridge the gap between industry and academia, to be able to provide the freelancers, SMEs, start-ups and IT companies in KPK for their growth with access to a completely purpose-built facility with access to University facilities, all civic amenities (parking, uninterrupted power supply, security), faculty and staff on a consultative basis, access to students through internships and co-op arrangements. Furthermore, access to the University labs (Engineering, Computers, iMac Lab, etc.), library, auditorium, and conference halls for interactive sessions, in addition to an IT lab dedicated to Freelancing, membership of [email protected], and a discounted rent for the tenants is the approach of SUIT STP for the advancement of the IT sector of KPK.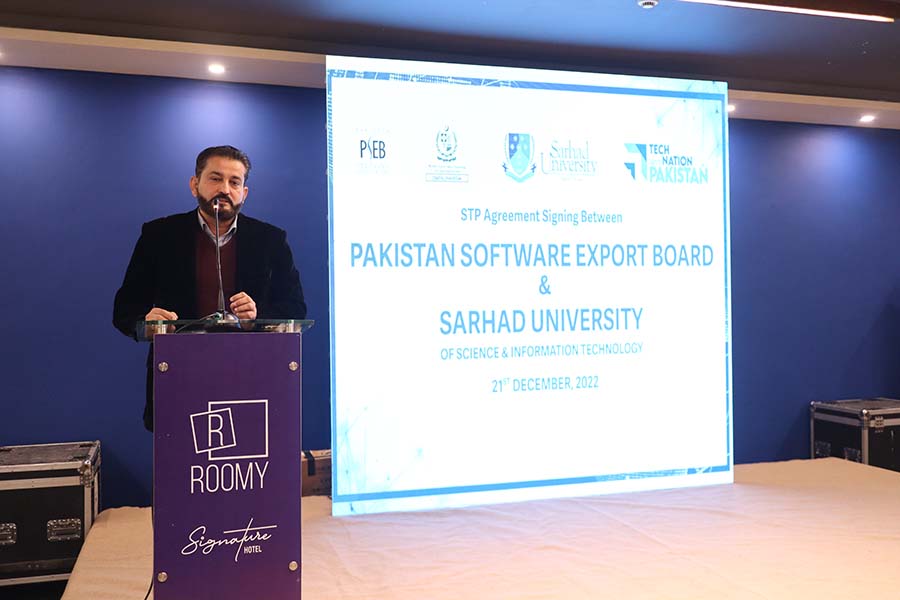 The honorable Vice Chancellor (SUIT) appreciated the efforts of Ministry of IT & Telecom (MOITT) and PSEB in their initiatives and the approach they have been taking to revolutionize the IT sector of Pakistan and congratulated on the successful signing of the Agreement. The Project Director (PSEB) also emphasized on the importance of academia linkages with the industry and believed that this is a step in the right direction.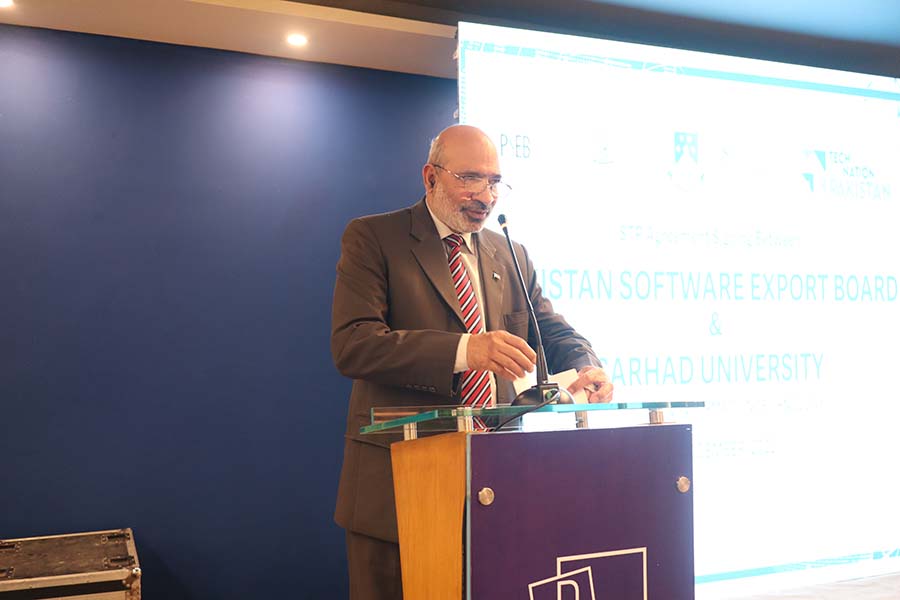 The project will be the first of its kind for Peshawar and is bound to generate IT activity, employment, and increase industry-academia linkages.
For further information regarding SUIT STP please email: [email protected]