The Sindh government has declared a public holiday on September 1 (Friday) to commemorate the Urs of saint Shah Abdul Latif Bhitai. In a notification by the provincial caretaker government, it was stated that all offices, educational institutions, and other government bodies in Sindh, except essential services, will remain closed on Friday.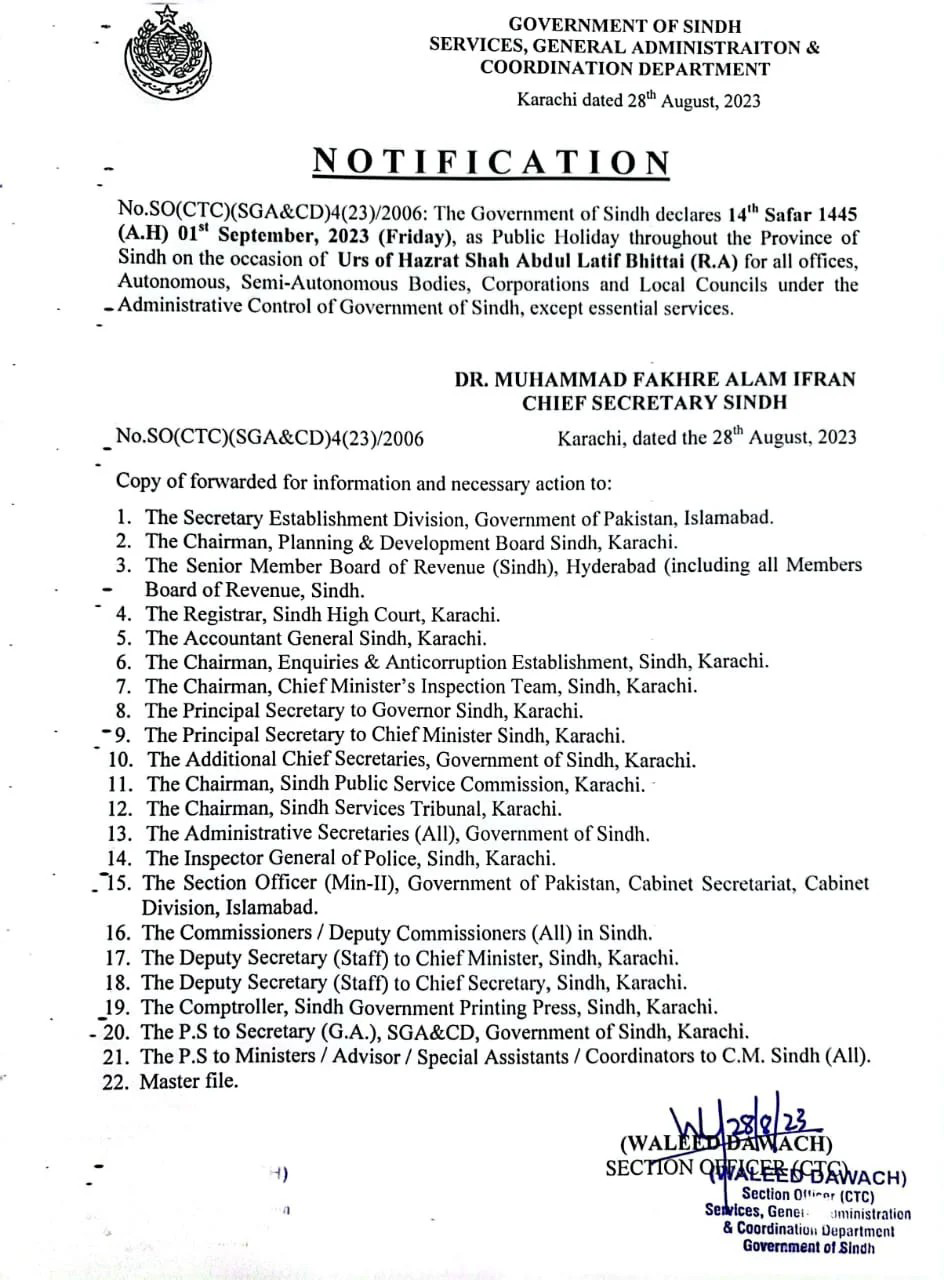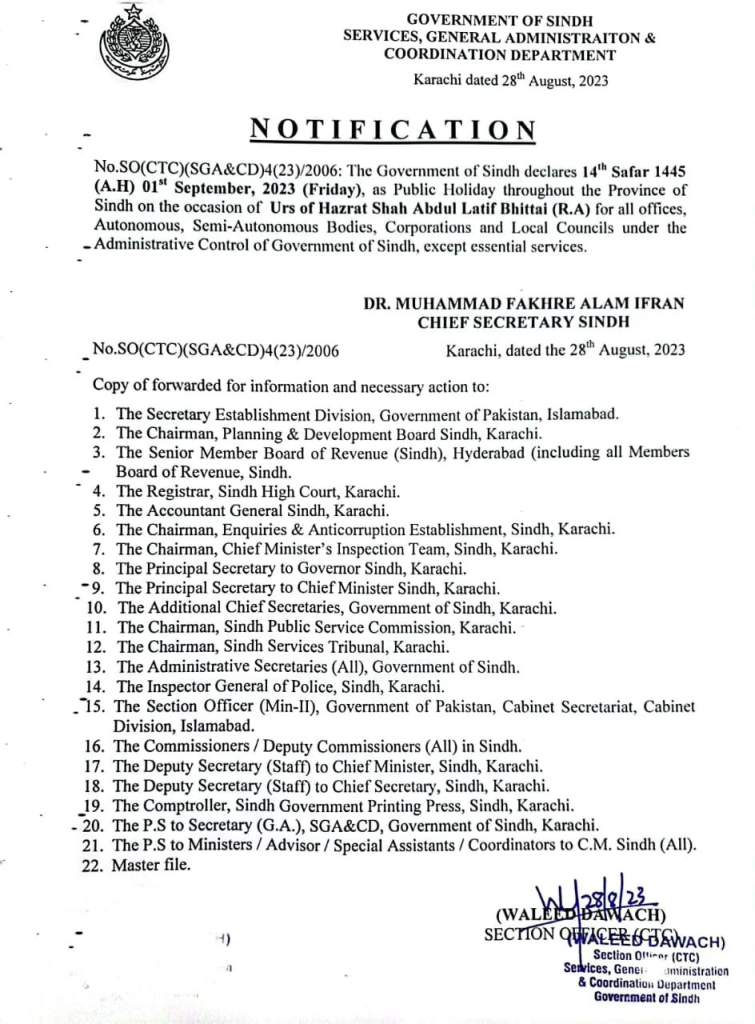 The holiday is observed on the 14th of Safar 1445 (A.H), which falls on September 1, 2023. This holiday is in honor of the urs of Hazrat Shah Abdul Latif Bhittai (RA).
The urs takes place annually on the 14th day of Safar, lasting for three days. During these days, various activities such as poetry marathons and literature conferences are held to celebrate the occasion.