PlayStation 4 is a video game console that can be installed on homes. The PlayStation 4 was developed on November 15, 2013, by sony computer entertainment. The same day it was launched in North America. Play station 4 is a console of the 8th generation.
PS4 Controllers
The primary Controller of PS4 is dual shock 4. This Controller has a similar design as the previous models of the dual shock series has. But this Controller has been modified with additional features and a slightly new design.
The analogue stick's caps are given a concave design. The shape of shoulder buttons and the triggers are modified too. To provide the user with a resting space for the thumb, the buttons of the D-pad are slightly lowered. Sony has thickened the handgrips. The handgrips of the Controller have micro texturing to improve grasp and feel.
The dual shock 4 has a touchpad. This touchpad is used to detect two touches at the same time. This touchpad can be pressed downward as well. This dial shock 4 has a fixed, lithium-ion battery. The battery of the Controller can be charged through the micro-USB connector. The motion tracking system of the Controller is highly sensitive.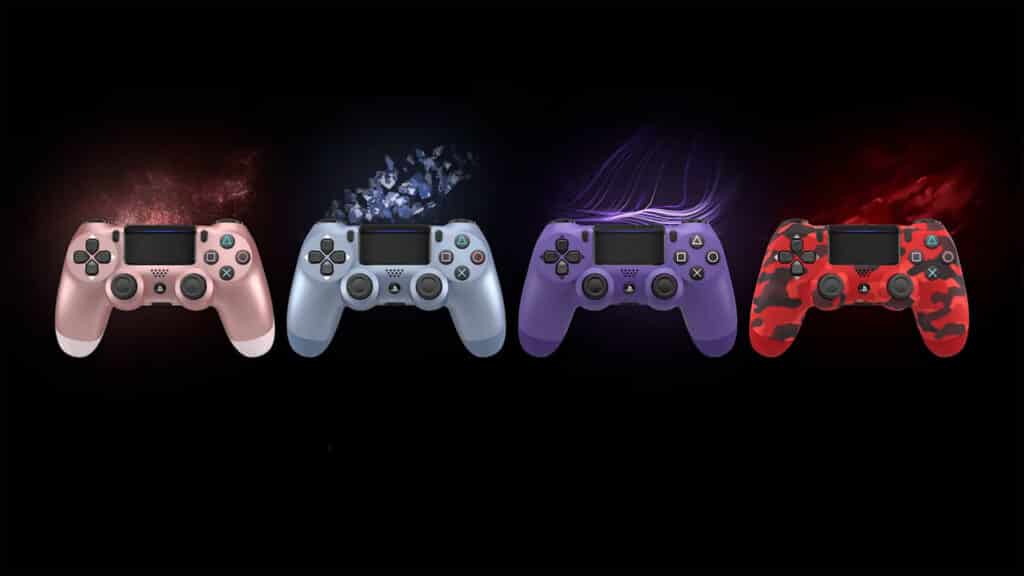 Camera of PS4
The camera in the PlayStation 4 is a motion sensor. The camera of PS4 has two lenses with 1280 * 800 pixels. Both the cameras can be used for sensing the depth of surrounding objects. This camera is also available separately in markets at a price close to the original camera. The camera of PS4 can be used to stream by using the camera as a webcam.
PlayStation VR
It is a virtual reality system in PlayStation 4. This VR consists of a headset and a control box. The headset has a 1080 pixels display panel, and the control box can produce 3D audio effects.
Sony PS4 in Pakistan
There is a craze among the youth of Pakistan to play video games at home, especially on PS4. People have also started using PS4 as a source of income. Many gamers make videos of their games and sell them on different websites. Thus, the PS4 is nothing for such gamers since it is an investment.
A large variety of Sony PlayStation 4 is available in Pakistan; a few of the models are
1. Sony PlayStation 4 500 GB slim console
This PlayStation 4 has a stunning design that is comparatively new. It has a light and skims console with new looks. It is designed in a very stylish manner. Half of the price of this PS4 is for its exterior.
The device has high dynamic range technology, making the visuals more realistic, and the screen seems natural to the human eye. The colors appearing on the screen are also the most advanced.
The PS4 has a slick interface, making it fast and easier to share and play with others. This feature helps in playing games in groups.
The Sony play station 4 500 GB slim console has a wireless controller, which is dual shock 4; this feature makes the price of the Sony PlayStation worth it. These controllers are stylish, black-colored controllers with a matte finish.
The Sony play station 4 500 GB slim console has two consoles that add flavor.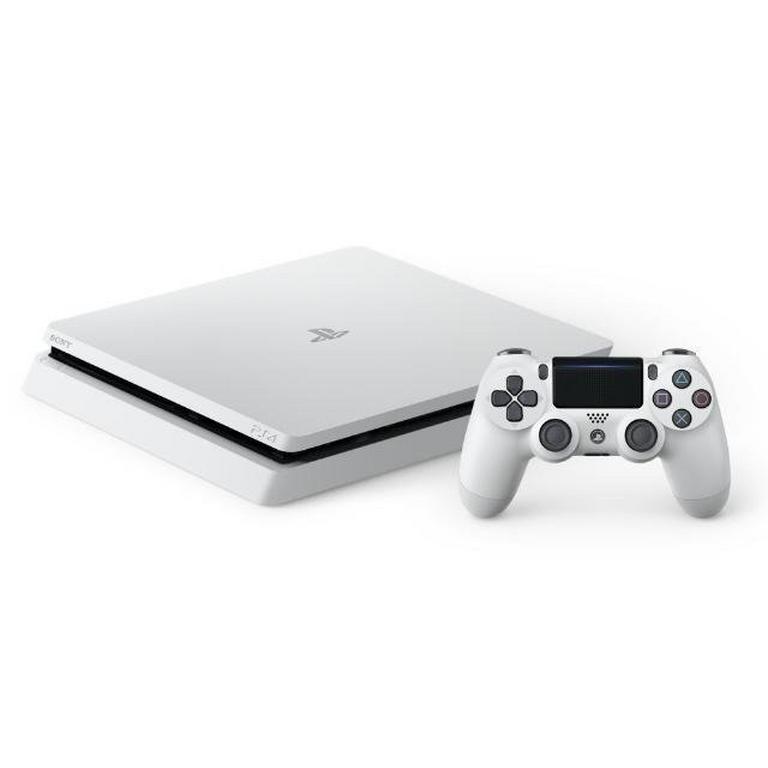 2. Sony PlayStation 4 500 GB console – black
This PlayStation 4 has a storage of 500 GB. This Storage allows the person to download many games. Many heavy games cannot be downloaded on mobile phones, making it impossible for gamers to enjoy them. PS4 helps in playing such heavy games.
It is available in black color. The black color adds to the grace of the play station.
This PlayStation 4 is a little high because of its features.
The Sony PlayStation 4 500 GB console – black has a wireless headset. This headset has virtual sound and much more.
This PlayStation 4 has next-generation graphics. It has a chipset of 8 * 85 – 64 cores. It also has a graphic processor of 1.84 flops. The device has an amazing memory of 8 GB.
The controllers of this PlayStation are perfectly designed and up to the mark. It has six-axis sensors. It also has a touchpad on the Controller .to assist in streaming a single button on the Controller, so it is just a touch away.
3. Sony PlayStation 4 500 GB – black region 3
This PlayStation has a CPU of low power x86 -64 AMD jaguar, which also has a chip of 8 cores. This is an advanced form that helps in fast processing.
The price of this PlayStation 4 is especially for the amazing GPU, 1.84 TFLOPS. And a graphics core of AMD Radeon.
The device has a RAM of 8 GB. This is much larger than the RAM available in mobile phones for games.
It has a hard disc drive capacity of 500 GB.
It allows connectivity to wifi, Ethernet, and Bluetooth. Thus, there is no need to go to the computer shops and buy games; these games can easily be downloaded and played at home without disturbance.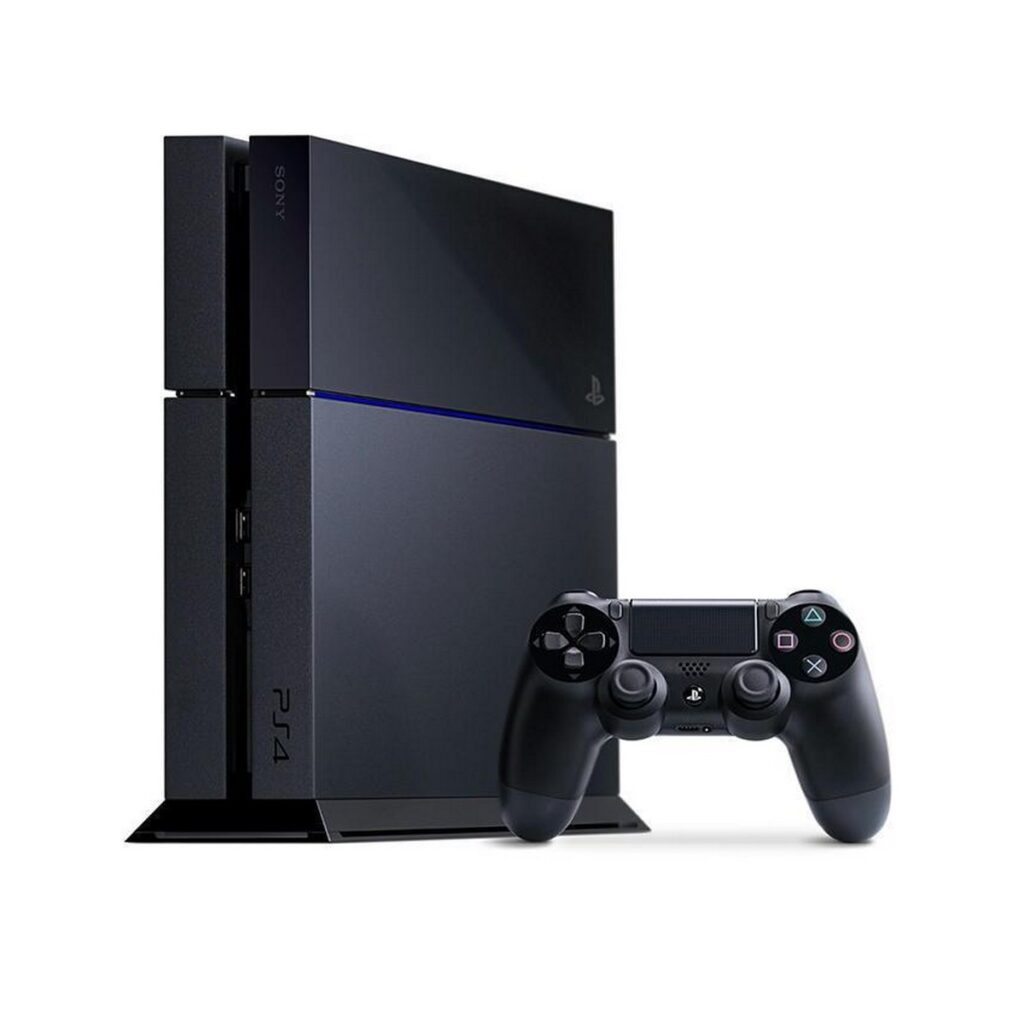 PlayStation 4 Price in Pakistan
The price of PlayStation in Pakistan varies since these PlayStations are also imported. Most users recommend buying a used PlayStation because of the low price compared to new ones.
| Models of PlayStation 4 | Price in Pakistan |
| --- | --- |
| 1. Sony plays station 4 500 GB slim console: | Rs.64,999 |
| 2. Sony PlayStation 4 500 GB console – black | Rs.66,999 |
| 3. Sony PlayStation 4 500 GB – black region 3 | Rs.67,900 |
| 4. Sony PlayStation 4 1 TB slim – NBA 2018 bundle addition | Rs.69,500 |
| 5. Sony PlayStation 4 (1 TB) | Rs.69,999 |
| 6. Sony PlayStation 4 500 GB slim region 2 console silver | Rs.76,500 |
| 7. PlayStation 4 Slim 500GB Region 2 PAL Black | Rs.52,970 |
Conclusion
Sony PlayStation price in Pakistan is the most discussed topic whenever PlayStations are discussed. The PlayStation 4 has provided the customers with a gaming experience that cannot be compared to any other video game. It gives the user a feeling that the gamer is playing the game in real life. In Pakistan, different variants of PlayStation 4 are available.
The latest model of PlayStation available in Pakistan is PS4 pro; this model was launched in November 2016. This model has an amazing graphic processor that makes the video quality the original scene as seen by the naked eye. PlayStation 4 is one of the best video games available for a great gaming experience.