Suzuki is well-known for its automobiles and motorcycles worldwide, and its cars and motorcycles have long been popular in Pakistan. Suzuki bikes are pretty economical in the city, and its sports bikes are ideal for long distances among bile enthusiasts. This article includes information about the Suzuki Hayabusa price in Pakistan. We'll also go over the features, fuel capacity, top speed, and other specifications.
The Suzuki Hayabusa 2023 is considered one of the fastest and most expensive heavy-duty bikes globally. The powerful air-cooled engine on the Hayabusa cc1340 makes it a good alternative for heavy bike fans.
Suzuki Hayabusa Features
Following are the features of this bike
1340cc DOHC air-cooled engine
Electric Start
Lightweight
High-Performance ABS brakes
Neutral indicator light
Suzuki Clutch Assist System
LCD information panel
Aluminum frame
Titanium valves
Speedometer
The wheelbase of 1480mm
21 Liters Fuel capacity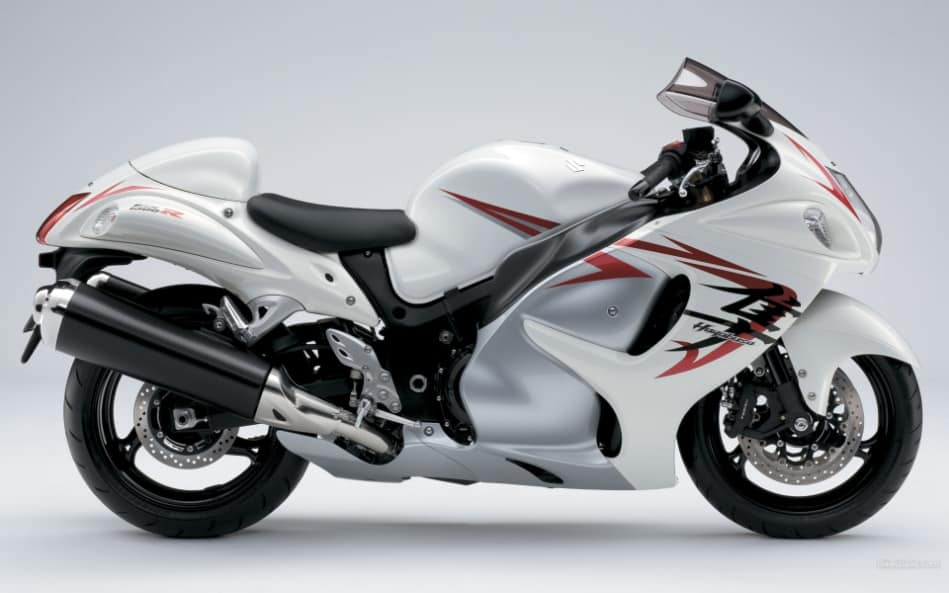 Suzuki Hayabusa Specifications
These are some of the bike's impressive specifications:
| | |
| --- | --- |
| Engine | DOHC 16 Valve; 4-Cylinder; Liquid Cooled |
| Dimension (LxWxH) | 2190 |
| Displacement | 1340cc |
| Transmission | 6-speed |
| Ground Clearance | 120mm |
| Petrol Capacity | 21 L |
| Seat Height | 805mm |
| Starter | Electric |
| Warranty | 2 Year unlimited kilometer |
Suzuki Hayabusa Top Speed
When individuals buy a sport-bike, the first thing they will look for is the top speed. Because some people compete in races, they choose bikes with the highest top rate compared to other bikes. So, if we talk about this car, it has a top speed of 390 kilometers per hour. Moreover, it is the fastest speed available.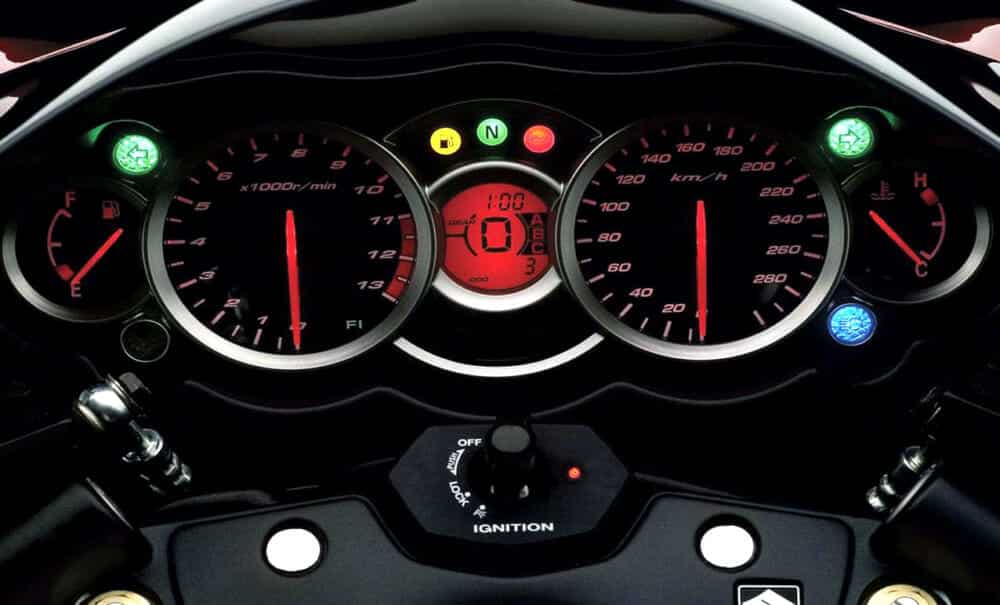 Suzuki Hayabusa Mileage
Customers usually check the fuel average of a bike before purchasing it. The mileage of this heavy bike is 11 km/L, which is excellent as per the engine of this bike because it is a sports bike.
Suzuki Hayabusa 2023 Colors Availability
This bike is available in the following colors:
Suzuki Hayabusa Price in Pakistan
The price of this bike in Pakistan is PKR 2,600,000, and it is an incredible bike that will provide you with a thrilling ride.
Conclusion
This article is all about Suzuki Hayabusa's price in Pakistan Suzuki motorcycles are the most powerful and dependable. Suzuki is well-known for its high-performance motorbikes as a vehicle manufacturer. The Suzuki Hayabusa sets the bar for ultra-fast modern heavy motorcycles. It is, without a doubt, the best heavy bike in Pakistan.