With the rising penetration of smartphones in Pakistan and growing usages of the smartphones we've seen a rise in new gamers across the country, particularly in the mobile segment. Advancements in technology have unlocked the capability of running premium games on mobile devices which become more available and economic each year.
Nowadays mobile gaming offers a complete immersive experience with some games regarded as community platforms where players interact and socialize with one another.
We've compiled the list that in our eyes is the best mix of categories of mobile games in Pakistan in 2022 which includes first-person shooters (FPS), racing games, strategy games, and more. These are the Top 5 Mobile games to play in Pakistan (2022):
Free Fire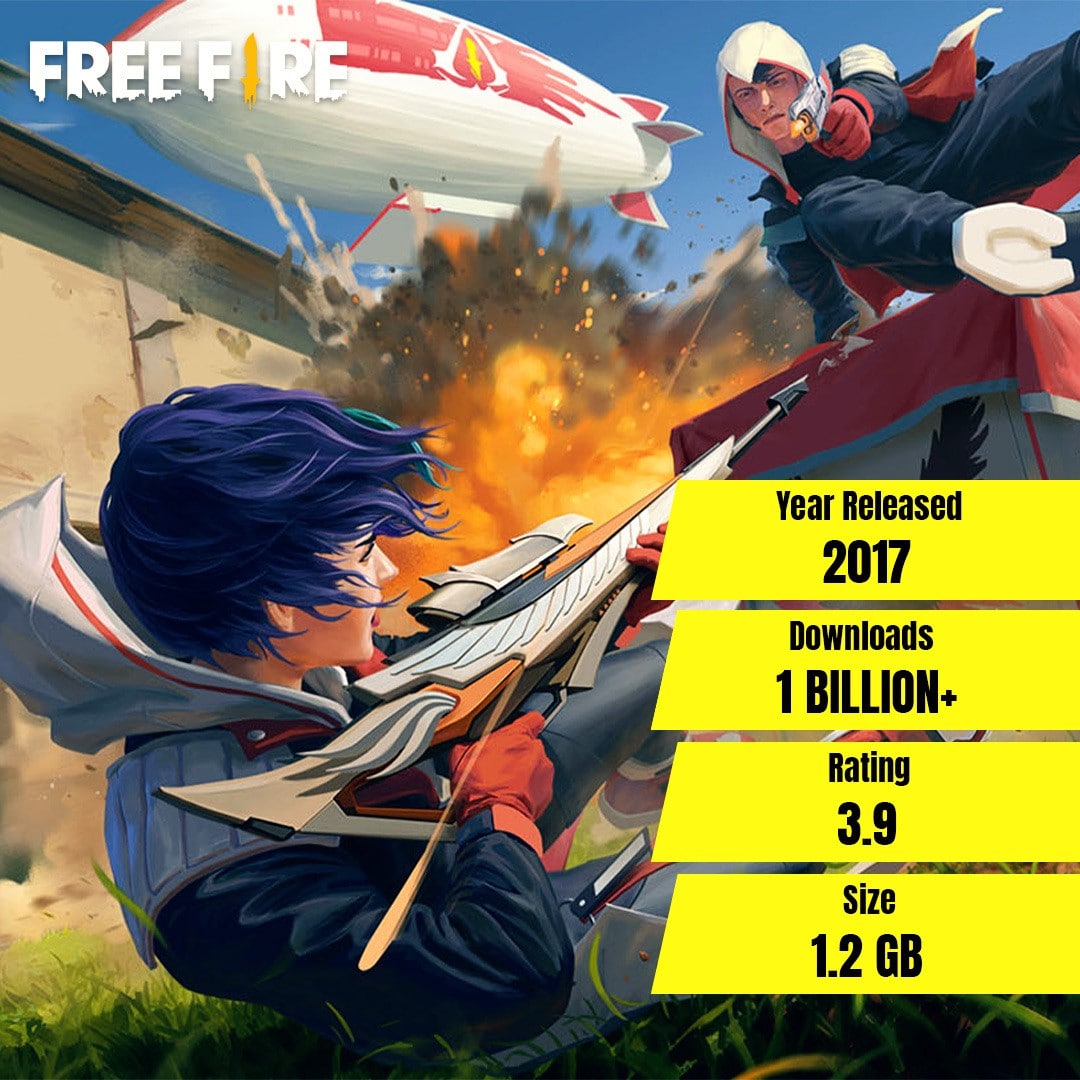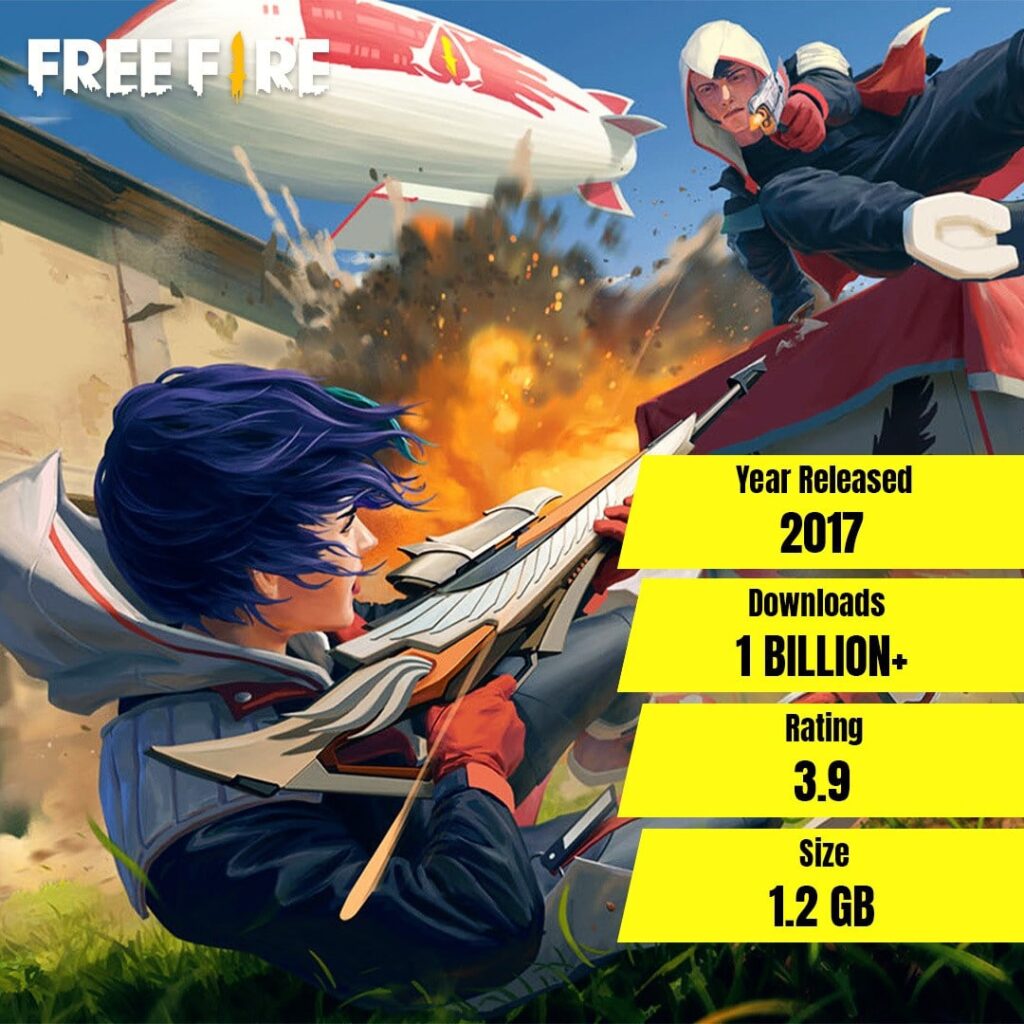 Free Fire is a world-class mobile shooting game with a very fun and diverse gameplay that offers gamers numerous game modes such as Battle Royale & multiplayer. The game is renowned for its ingenious matchmaking system which makes it suitable for all kinds of players (from noobs to pros) pairing you with similarly ranked players. Its inherent optimisation makes it compatible with all kinds of devices (lower specs to high). As such, it's been the indisputably most downloaded game globally for 3 consecutive years, with more than 1 billion downloads to date.
The Free Fire craze has been growing steadily in Pakistan, with many locally inspired in-game items and Urdu customization now supported in the game. Many local artists including Ali Zafar and Falak Shabir alongside stars like Babar Azam and Shahdab Khan have been spotted playing the game.
Arguably, Free Fire has the best gaming community in Pakistan, as players routinely meet up and interact online to exchange tips and recruit members for their clans.
Despite being easy to pick-up, Free Fire has a lot of depth to master, with widespread recognition as a competitive Esports game. Recently a team from Pakistan won over $40,000 in the Free Fire World Series, the biggest international tournament of the game.The Free Fire Pakistan League, which is held bi-annually also has a massive prize pool worth Rs 1 Crore!
8 Ball Pool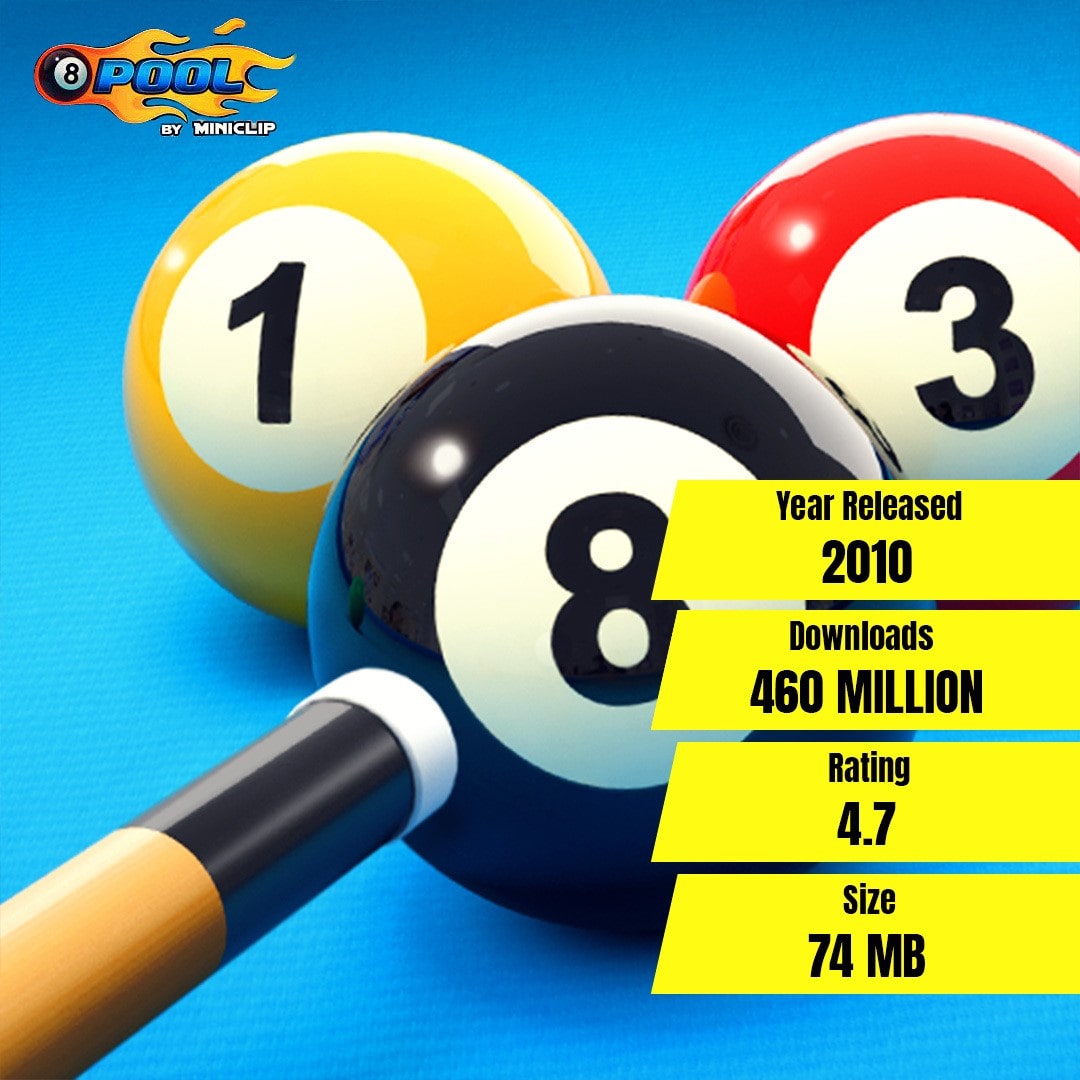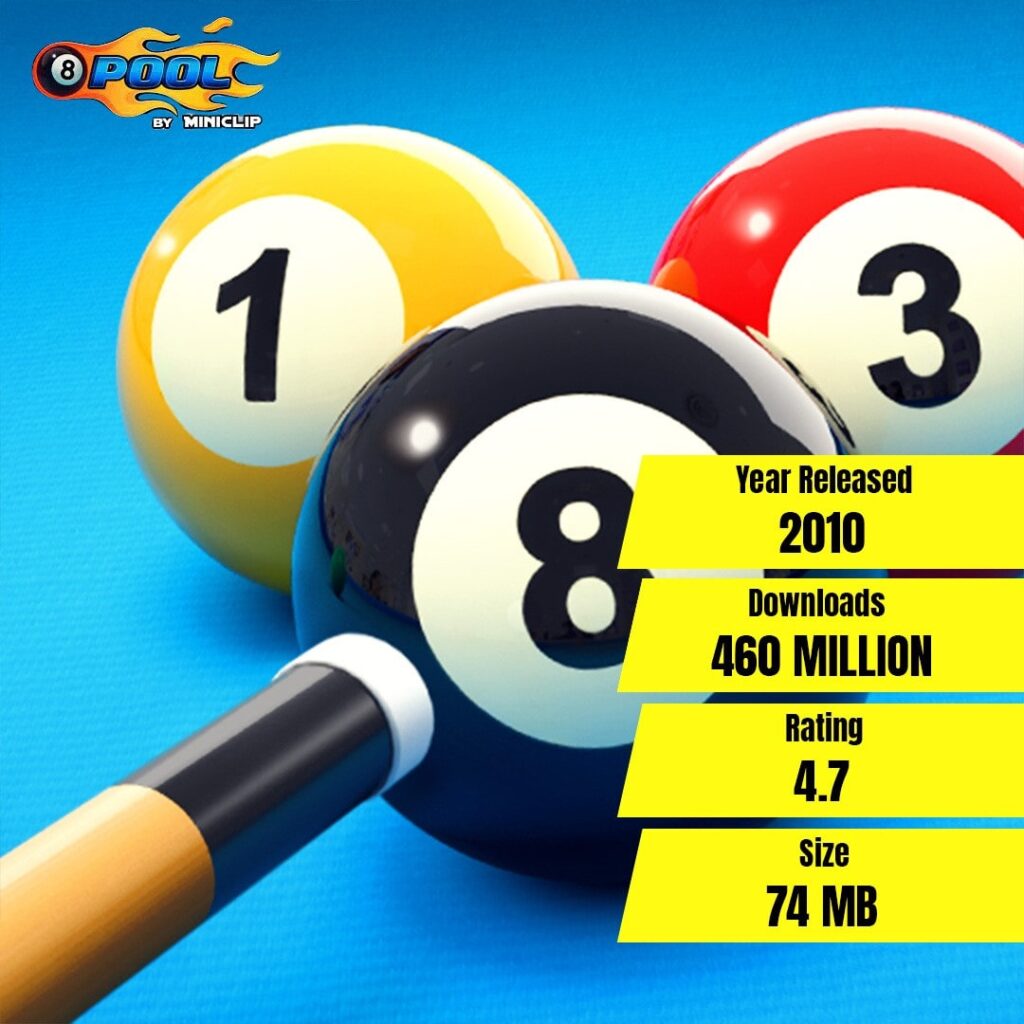 Infamous at the time of the 'miniclip age', 8 Ball Pool is an addictive challenging game based on real 3D pool games, where you can challenge your friends online. This game might be more popular than real pool is in Pakistan! You just have to select the table and get ready. The game features a large number of tables in all colors, an online multiplayer mode, and tournaments for up to eight players and a flat leveling system. Use your pool strategy with the cue wisely in this online multiplayer ball game as every round will be more difficult after each level. You can play in multiplayer or PvP mode in different pool tables and challenge your friends which makes for a great experience.
Clash of Clans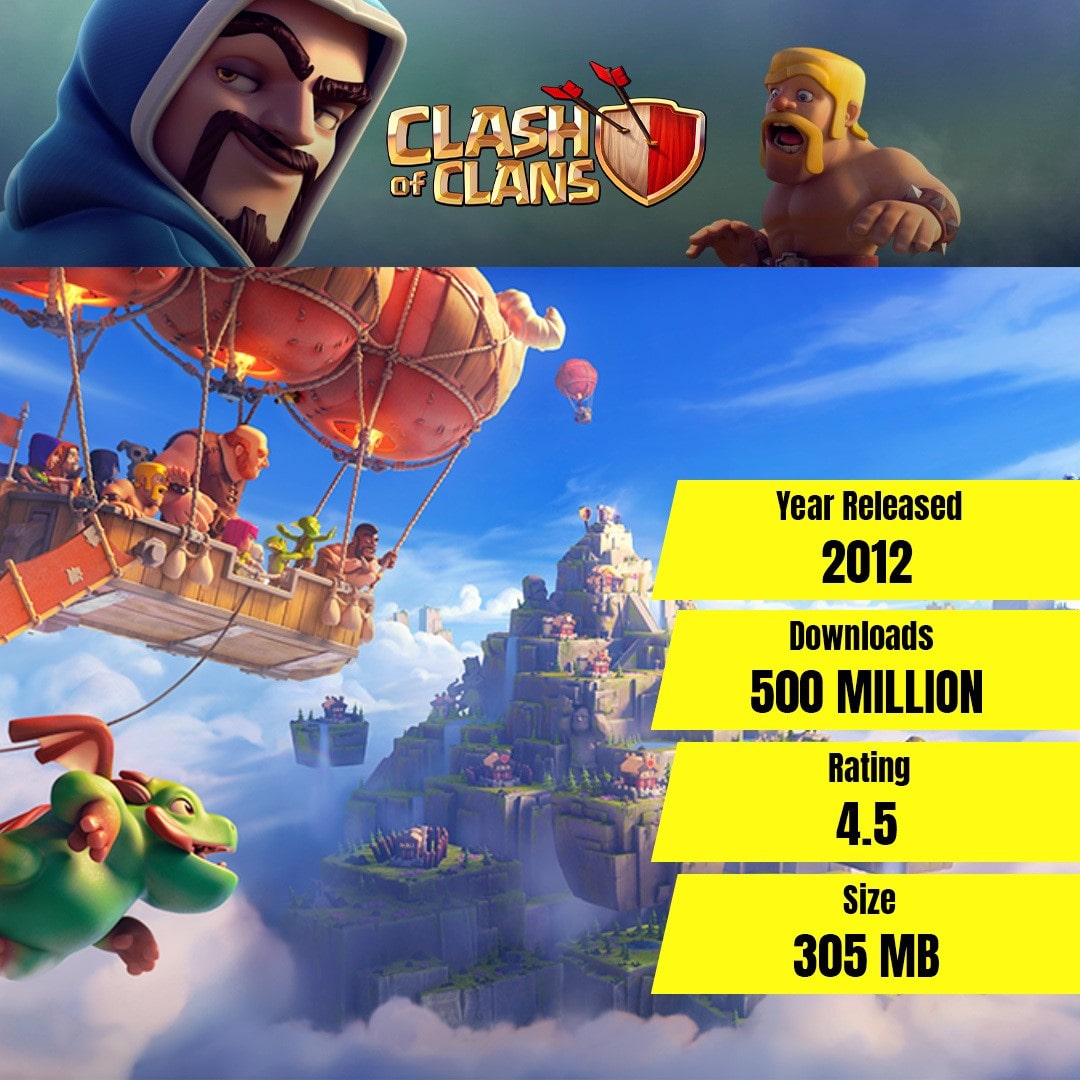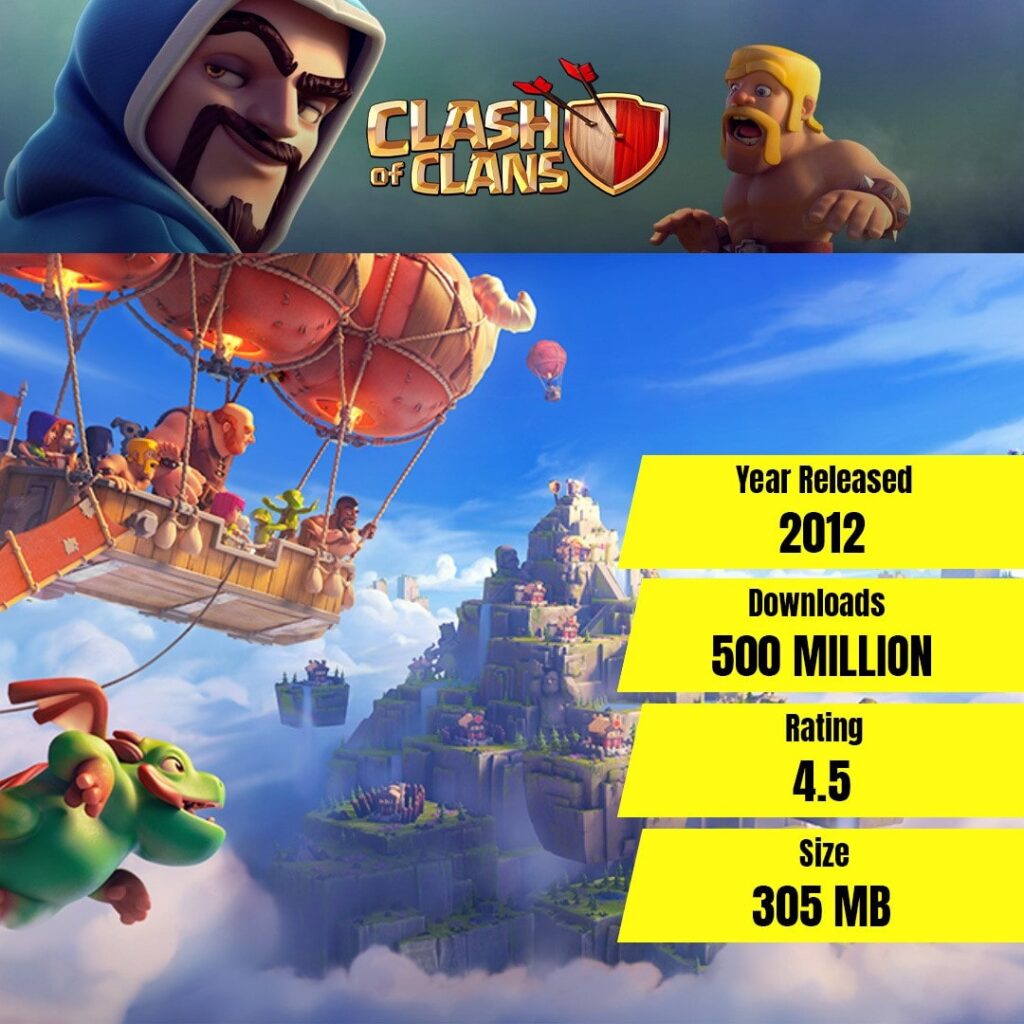 Clash of Clans is an extremely popular strategy game where players build their own kingdom, create and customize their own clans, and clash with other players worldwide.Since 2012 when it was released, the game has turned out to be a massive success on both Android & iOS operating systems, with a mind-boggling 4.5-star rating and overall 500+ million downloads.
As far as the gameplay is concerned, the player builds an entire village, while attacking other villages made by different players. You start by building a community for your clan from which you train troops to attack other players. The first step is to build your barracks and upgrade it to level two, which will allow you to train troops. Although it is known as a freemium game, the game is free to play and you can pay for in-game items such as gems and resources.
Asphalt 9: Legends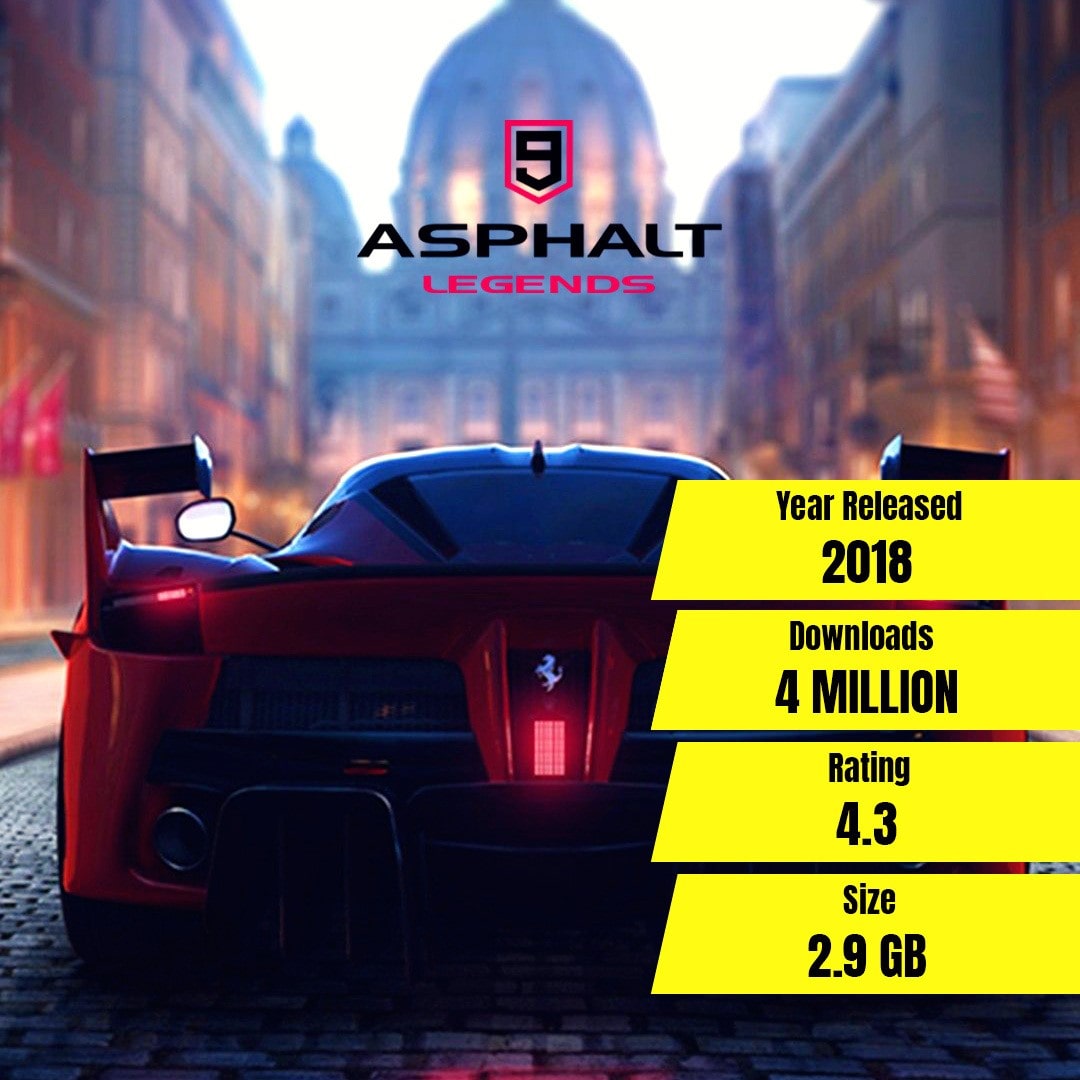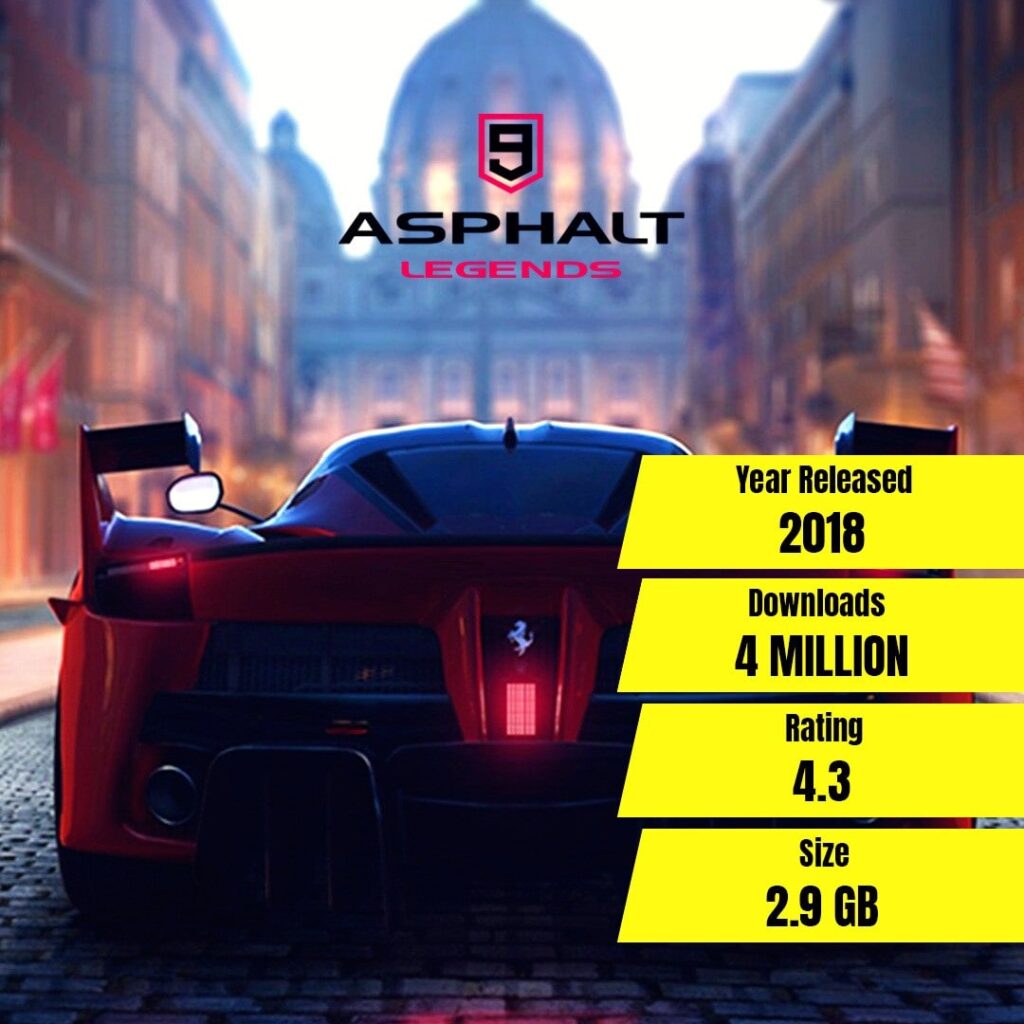 The latest version of the Asphalt saga, Legends features an extensive roster of real hypercars from renowned manufacturers such as Ferrari, Porsche, Lamborghini and W Motors.
The game features 70 gravity-defying tracks and you can now face up to 7 players in real time in multiplayer mode. You can even create your own racer Club and recruit players to compete as a team and compete with the rest of the world. Asphalt has been adored by Pakistani's for their realistic graphics and drifting capabilities.
Ludo King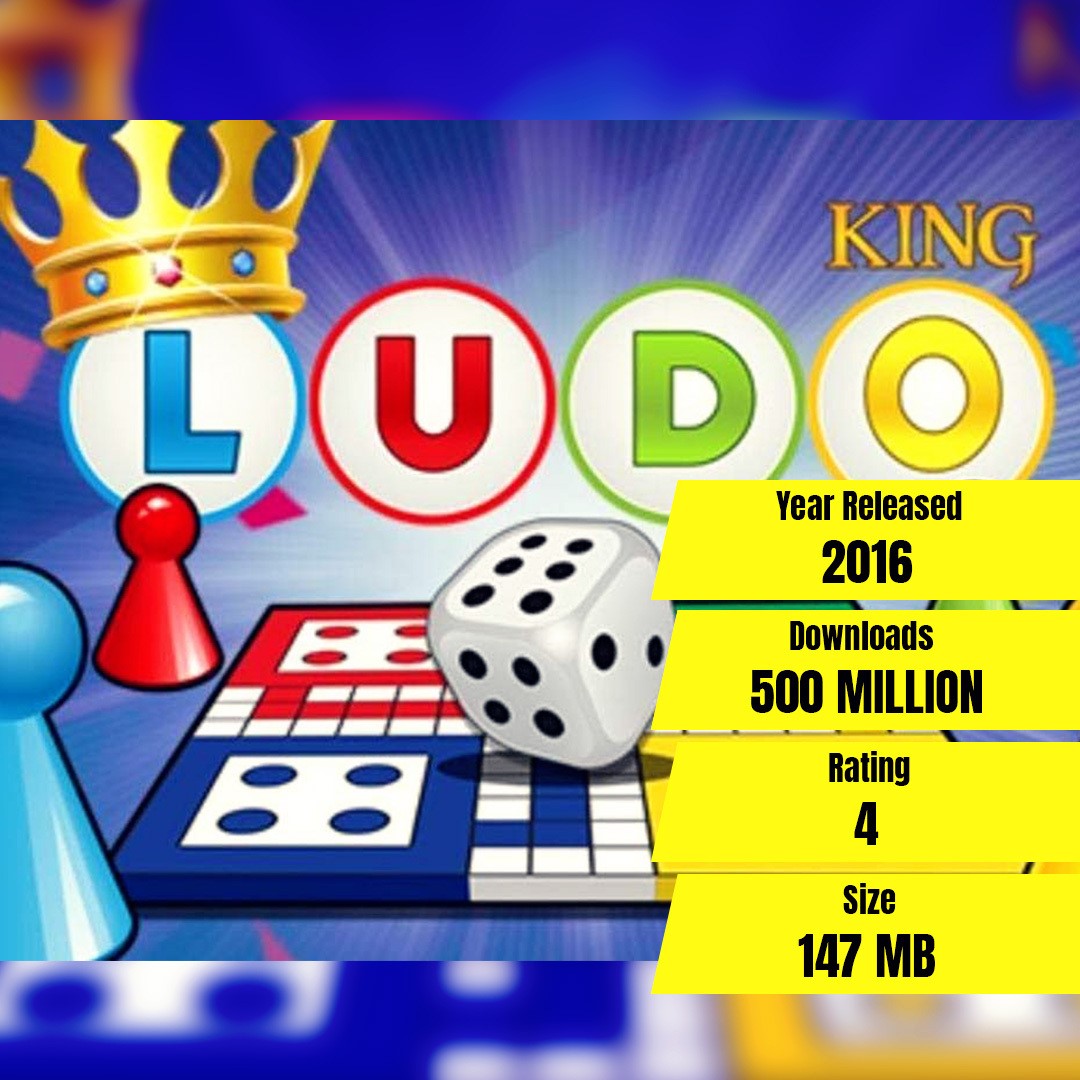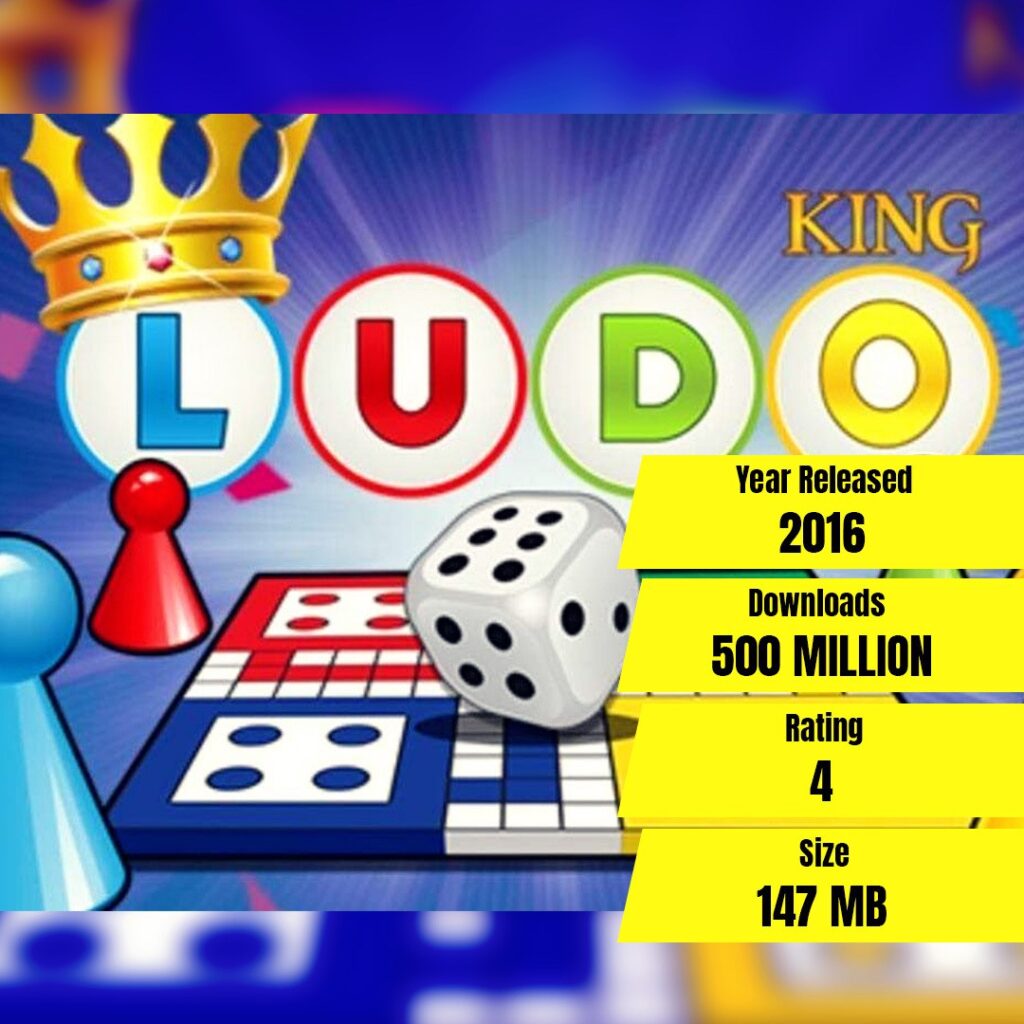 Ludo King is the mobile gamified version of Ludo that is inherently embedded in Pakistani culture. The fun, competitive board game that you can play online or offline with friends and family. You can play it on your phone or tablet, and the best part is that it's free on the App Stores. Ludo is an easy to learn game that can be enjoyed by kids and adults alike. It's a perfect way to spend time with your family because it's easy to learn and can be played by players of all ages. Plus, you don't ever have to worry about losing goti's or the dice playing Ludo King.
Honorable/Special Mention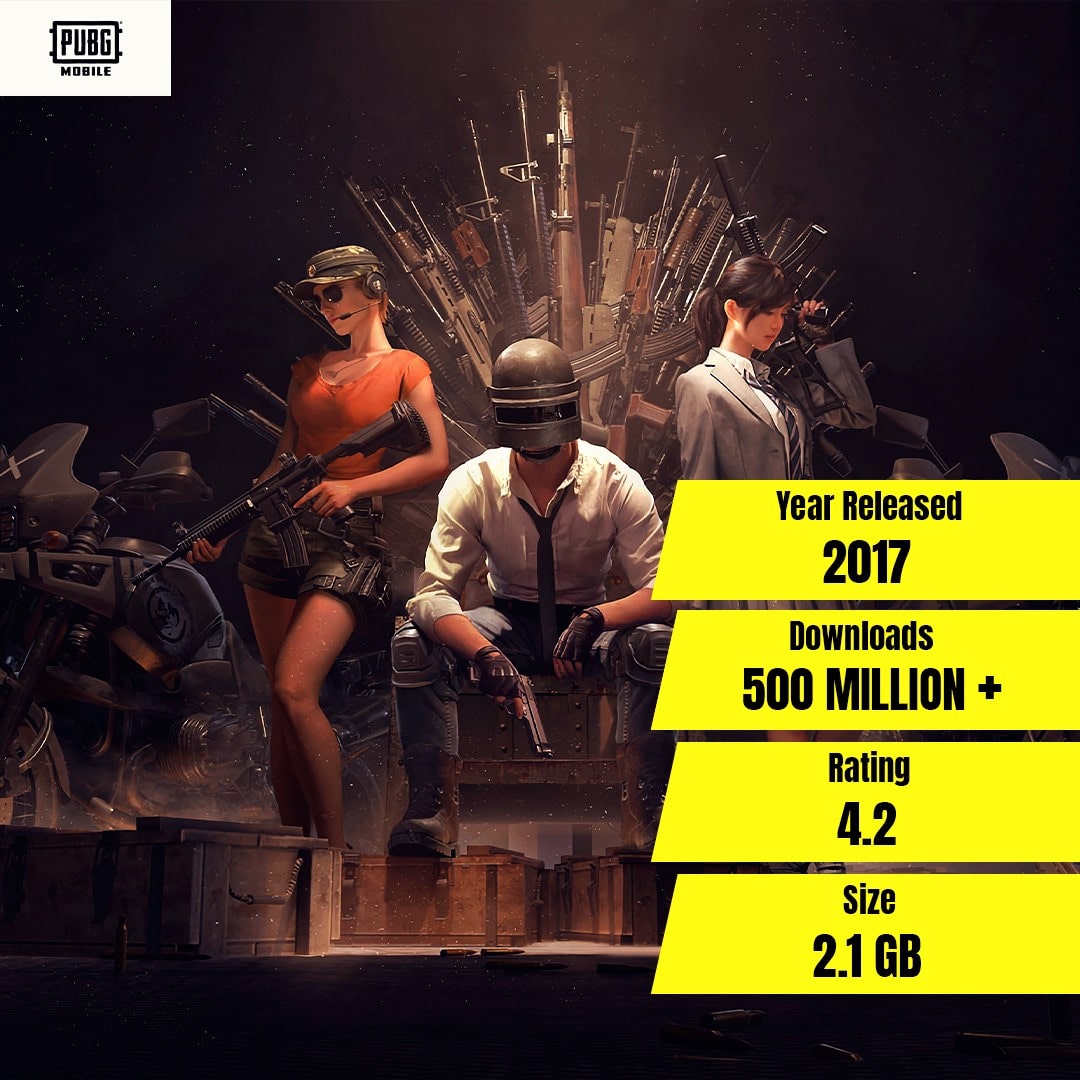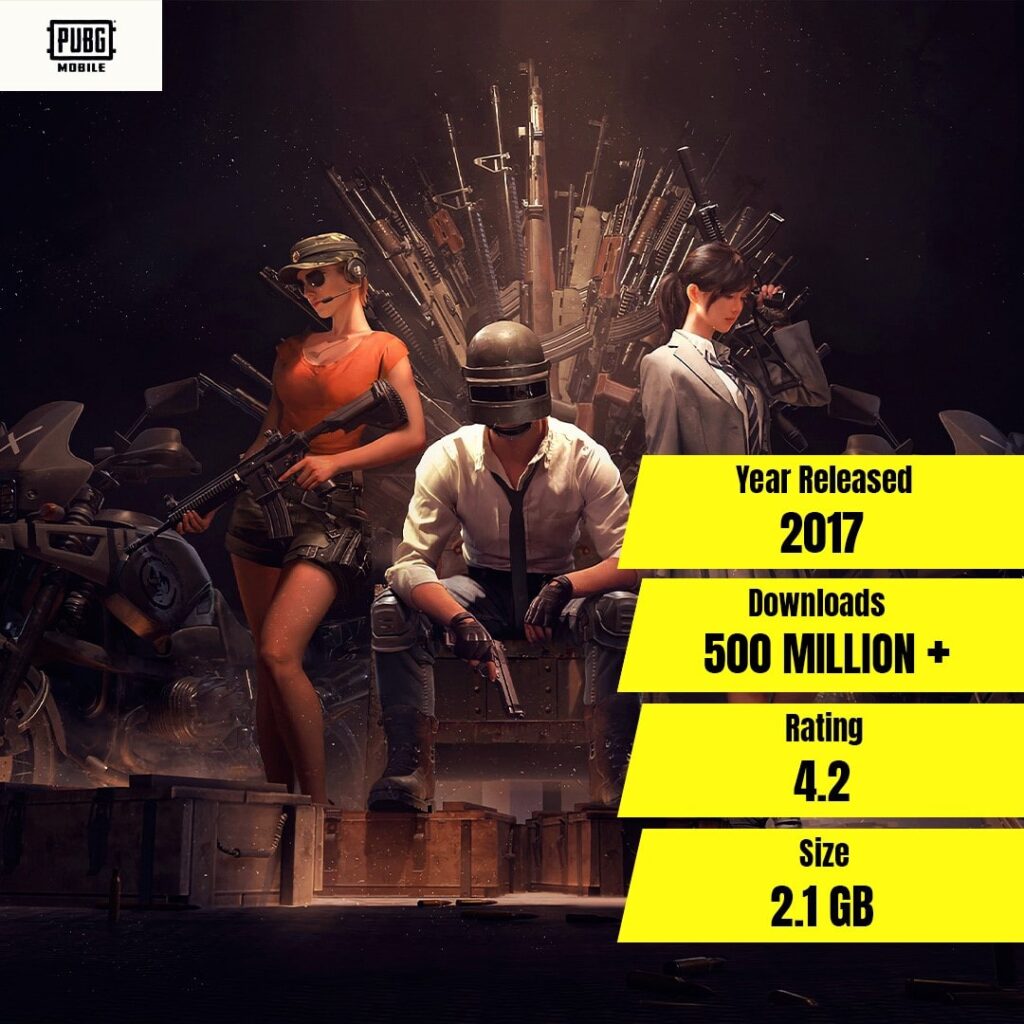 PUBG Mobile was among the most popularly rising games globally, offering a great Battle Royale experience on smartphones, and was particularly popular in Pakistan during the 2019-2020 period. However, it's been left out of the list due to the numerous ongoing issues with its gaming community in Pakistan, such as frequent complaints about hacks, crashes and game lag when experiencing the game in lower tier devices. The gaming community looks on to publishers to fix these issues in upcoming updates with a stricter action plan on hackers and community issues.
So what are you waiting for? Download these games today!