The Lahore Press Club held an event to highlight the need to expand existing flood relief efforts in Pakistan, focusing on Coca-Cola's contributions across the country.
The event was attended by Special Assistant to the Prime Minister of Pakistan on Public Policy & Strategic Communication, Fahd Hussain as Chief Guest, joined by President of the Lahore Press Club, Azam Chaudhary and Vice President of Coca-Cola Pakistan, Fahad Ashraf.
Speaking at the event, Special Assistant to the Prime Minister Fahd Hussain said, "In addition to the government of Prime Minister Shehbaz Sharif securing over USD 9 billion in relief for the flood affected, companies like Coca-Cola and the private sector as a whole have also played a pivotal role by providing on ground stabilisation and relief in Sindh and Baluchistan in close coordination with the government as early as September."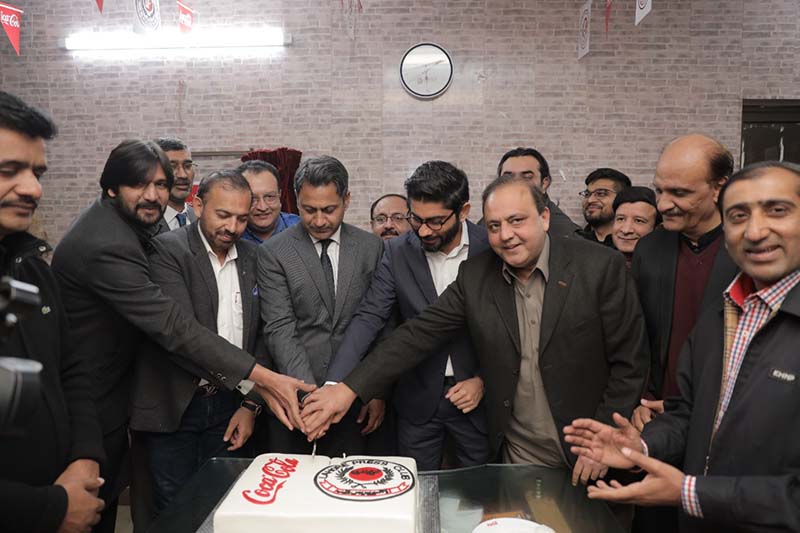 Fahad Ashraf, Vice President of Coca-Cola Pakistan highlighted, "We have always been part of an immediate response plan after every disaster in Pakistan since the 50s, but the scale of this is unprecedented. Our response was then carefully designed to assist everyone with a special focus on food safety, clean drinking water and rural women and minority communities. Yet we are conscious that this is just a drop in the quantum of needs still unmet."
With Indus Earth Trust, and a global water charity organization, Bond E Shams, Coca-Cola is installing an innovative and scalable solar-powered all-in-one water box in Thattha, Sindh. This is in alignment with Coca-Cola's global water security strategy to help vulnerable communities adapt to the water-borne diseases and hazards of climate change by providing them with access to safe drinking water and sanitation through innovative technological intervention. Since 90% of water collection is led by women, they are also being equipped with H2O wheels that are specially designed containers that will enable them to easily transfer water from the solar water box to their homes.
Through the National Disaster Authority (NDMA), Coca-Cola Icecek Pakistan provided 120,000 litres of clean drinking water.
At the end of the event, President of the Lahore Press Club, Azam Chaudhary thanked Coca-Cola for supporting the inauguration of state-of-the-art press club facilities and easing journalist communication.