Cardi B's concert in Las Vegas took a surprising twist when she threw her microphone into the crowd. Now, this very microphone is being auctioned for 99,900 on eBay. Listed as "Shure Axient digital Mic Cardi B threw at a person," the auction is managed by Scott Fisher, owner of The Wave audio company supporting Vegas nightclubs. Fisher's eBay description confirms the mic's authenticity, pointing out the white tape seen in viral videos.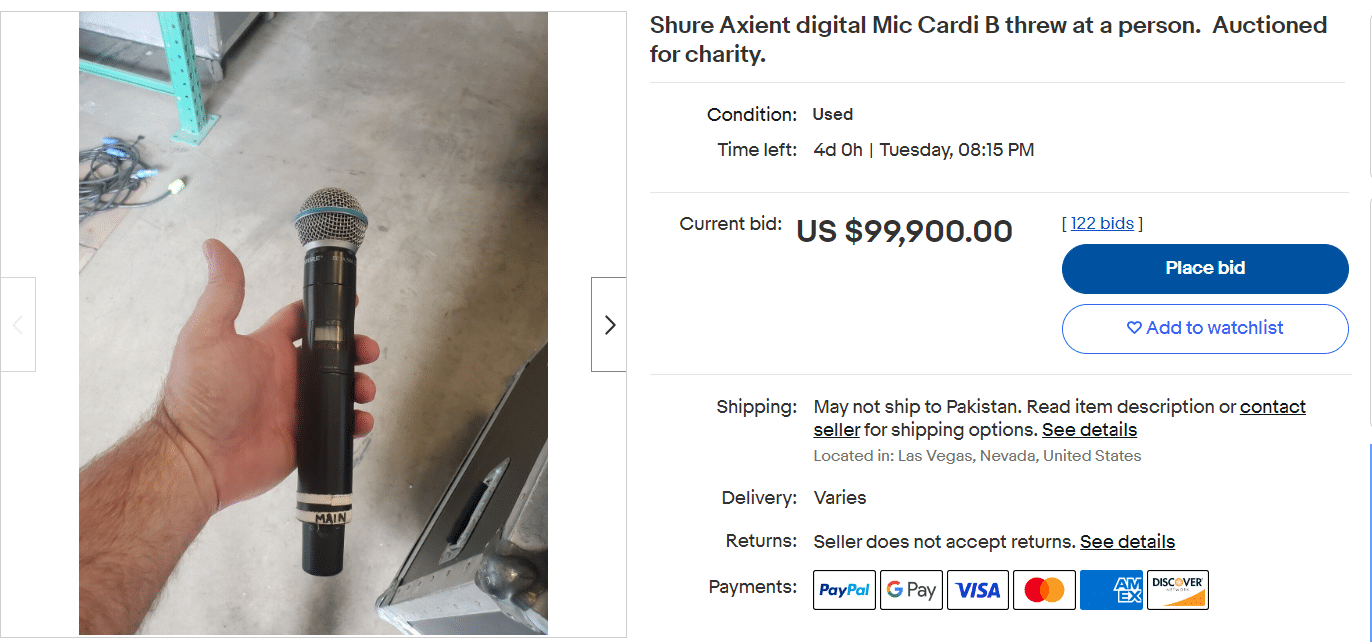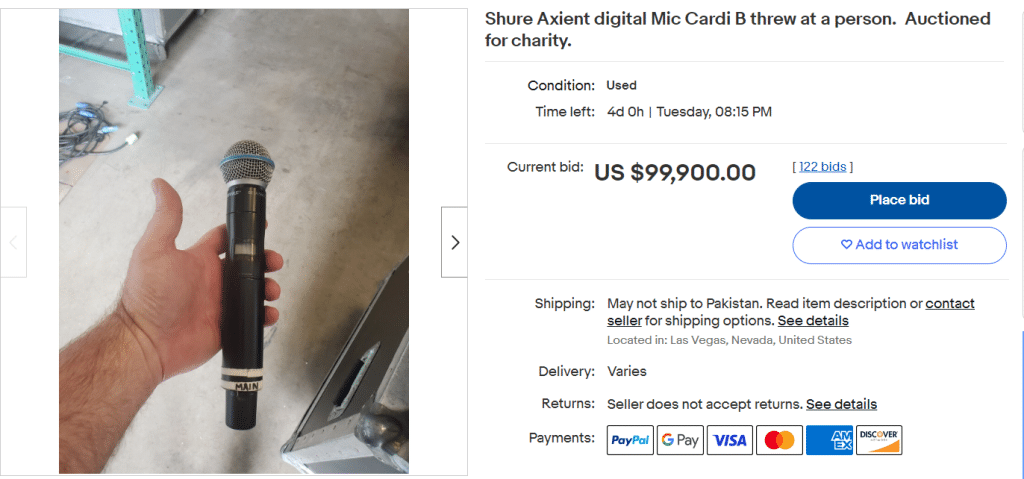 This incident adds to a growing trend of fans throwing things at performers. Bebe Rexha was injured by a thrown cellphone, Drake hit in Chicago, and even unusual items like ashes ended up on stage. Harry Styles faced a similar situation, struck by an unknown object in Vienna.
Experts like John Drury from the University of Sussex suggest post-pandemic behavior might explain this trend. People seek individual experiences for viral social media content rather than collective enjoyment.
This trend raises concerns about safety and respect. Adele, among others, emphasizes the importance of maintaining show etiquette and considering fellow attendees.