In an era that is turning itself into the digital time, it has also started affecting physical jobs because digital jobs convert every person into their boss. These people are the ones who rule the world and run along with this digital world.
There are many platforms to earn online, but Fiverr is making freelancing life a lot easier and comfortable. You can earn money by just showcasing your skill/talent without a doubt.
Let's unfold the tips and tricks of Fiverr in Pakistan.
1-What is Fiverr?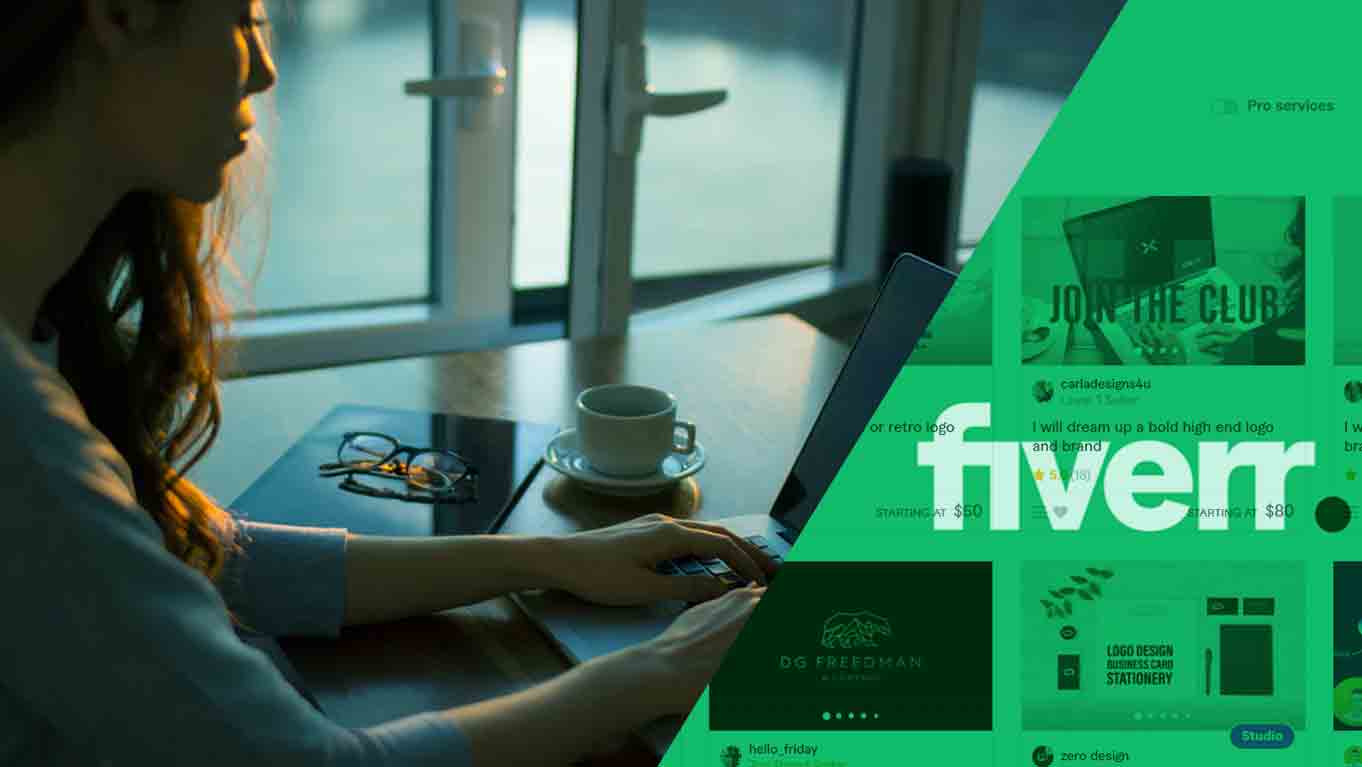 First thing first, you need to understand what Fiverr actually is? And then how to get fiver jobs in Pakistan.
So, Fiverr is basically a freelance website where many human beings connect to each other to get work and get done their work in the best possible way and price. It helps you sell your skill and earn dollars according to your work, professionalism, and work ethics. No fun, no joking, just actual work without having a tension of 9 to 5 job work. Fiverr is helping many students and youngsters to be independent. Or you can work on Fiverr as a part-timer, too; it's all up to you.
2-Start work on Fiverr:
Fiverr offers many services Fiverr offers: logo designing, graphic designing, content writing, copywriting, social media manager, data entry, doodles, cartoon drawings, video editing, proofreading, ghostwriting, web design, and much more. So make sure beforehand which skills you are good at. You have to be determined what services you will offer on Fiverr. Then rush towards on ( https://www.fiverr.com/ )and make an account there Asap.
3-Set up your profile:
This process on fiverr is the easiest one as it just requires an eye-catching professional profile. From a good professional-looking profile picture to a detailed description, you have to complete all the detailed questions Fiverr asks you. Add your portfolio, your work experience, etc. and if you are a new bee, take a deep breath and just start. Show confidence and professionalism.
4-Create Your gig: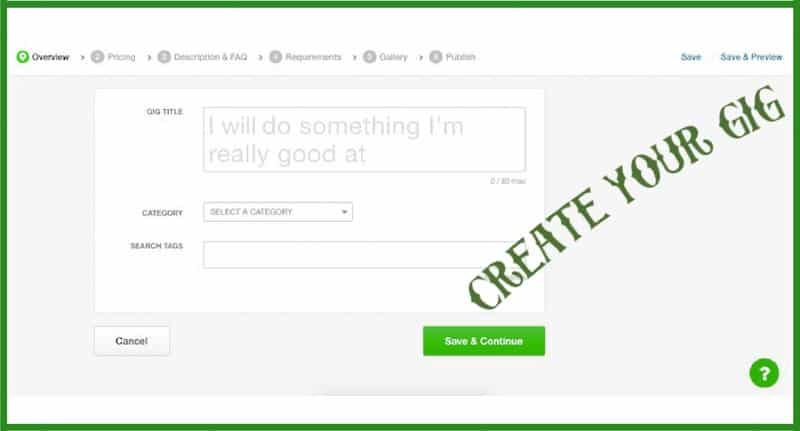 Gigs are the fundamental things on fiver to secure a job. It's like an offer of the service you are providing. It's an important part of an entire process, though. And it would be best if you remembered that all service charges start from 5 dollars—no less than this.
You will have to describe each and everything clearly and precisely in fluent English, so anyone who watches your gig understands it easily.
5-Add an image to your gig:
You can showcase your work in a photo form in Gig. Because an image form is worth a thousand words. You can find a suitable image from google, but making it by your own self will be a plus. But make sure your image should be attractive. Which will help you catch customers' interests and attention.
6-Create and upload a gig video: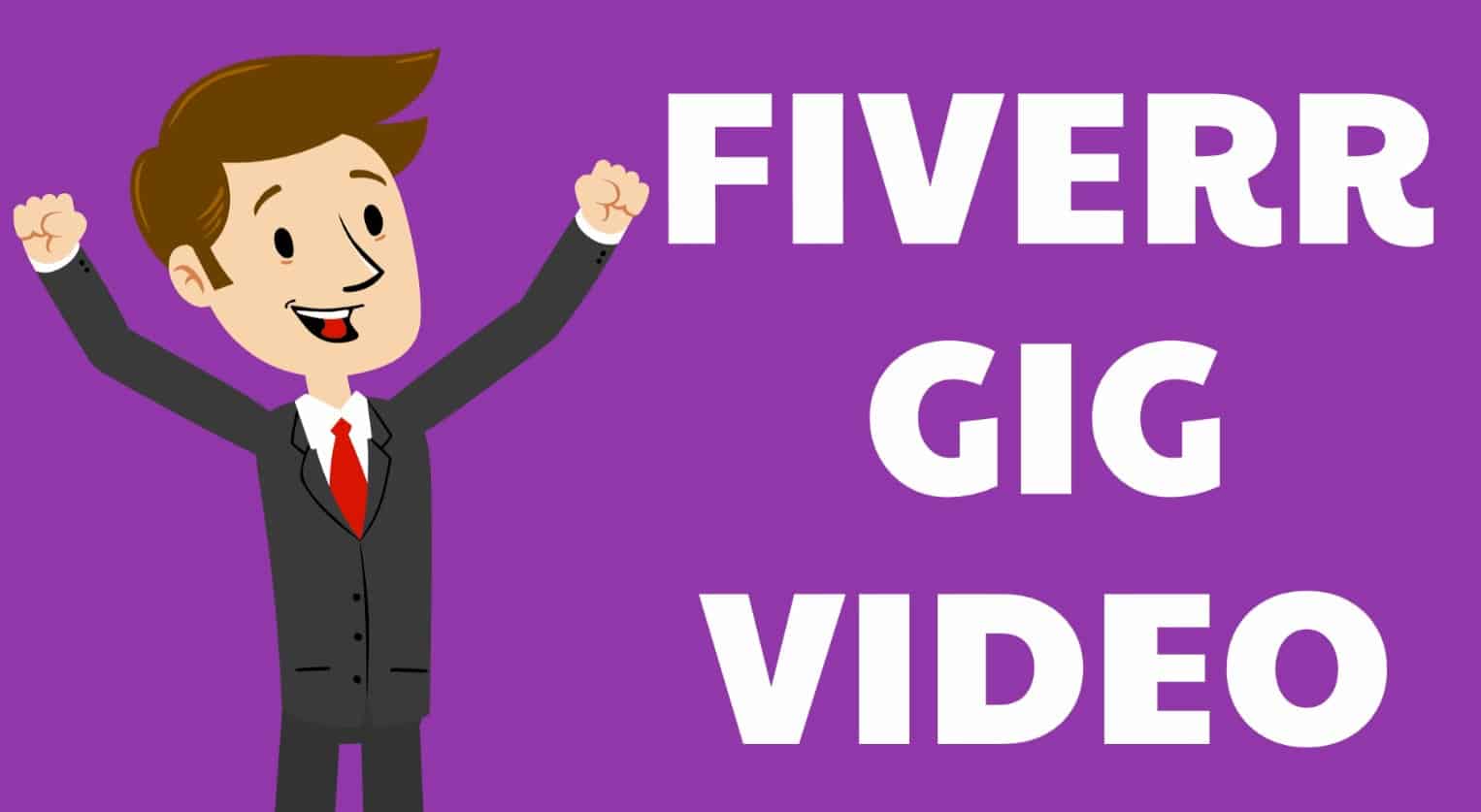 You're misguided if you assume your words can't perform the same enchantment as your voice and video. Words have more power than you realise you can't imagine the impact they can have.
However, this is an intriguing approach in which you can easily record your talent and service.
Buyers want people that are confident, knowledgeable, and strong communicators in their industries. Who knows how to get their task done in the most efficient manner possible?
The video gig shows your genuineness and assures the customer that you are the person behind this account. However, your video should be at least 30-40 seconds.
7-Description of the gig:
This option will assist you in informing the buyer about specific capabilities. The description should be concise, straightforward, and free of grammatical and spelling errors.
It will serve as a cover letter for you. As a result, you must exercise caution and avoid making any blunders.
Please write a unique description of your work detailing so that the buyer remains and reads it. However, the description section must be free of plagiarism, as the platform penalises plagiarism in order to maintain a genuine and safe environment for all users.
8-Delivery time:
This option requires you to write about how long it will take you to complete the assignment. The length of time it will take you to complete the project must be determined. As a result, make certain to write truthfully.
The quickest delivery time can make your gig more appealing and earn you more money, but remember that quality of work always comes first, and you will eventually learn to execute your task in a short amount of time.
9-Use keywords in your gig: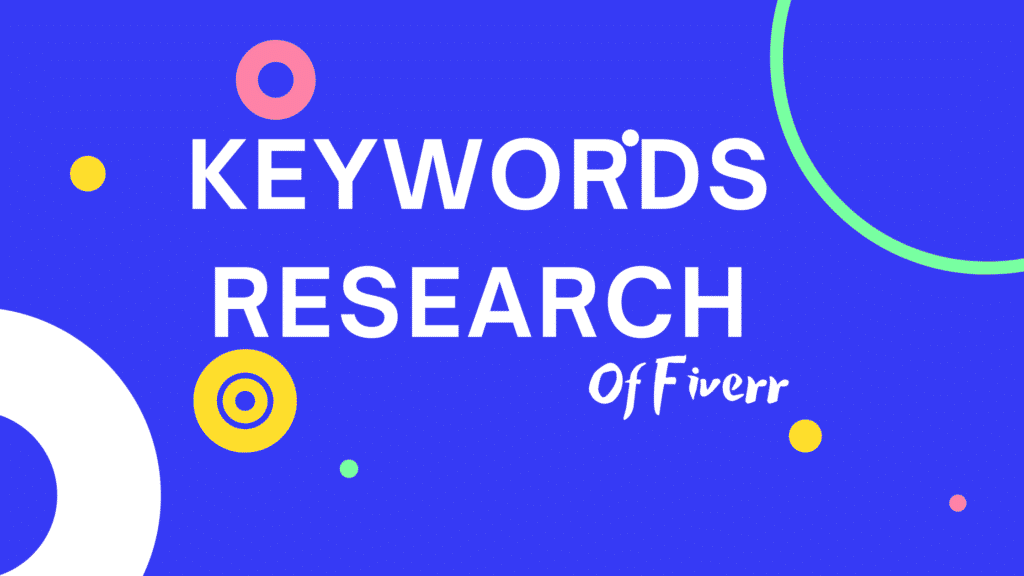 It is critical to use appropriate keywords because they can propel you to the top or bottom of your field. You don't have to use keywords with a lot of competition. Otherwise, your gig will very certainly be lost in the competition for the best, and you will have a slim chance of being ranked.
In this case, it's best to choose low-competition keywords, as this will boost the likelihood of your gig being rated on Fiver.
10-Pricing in gig:
I understand that this appears to be a difficult phase because you are unsure of what price to offer. If you're a new bee, you already know it'll be difficult to receive the income you want at first, regardless of whether you appear to have experience. But don't worry; everything takes time, and you'll arrive at your destination gradually.
As we already established, Fiverr offerings begin at $5, therefore I recommend starting at $10. When you believe you have made enough money and completed enough work through this gig, you can boost your pricing.
Keep in mind that your reputation is important, therefore your payout will be substantial when it rises from time to time.
However, don't forget to keep an eye on your rivals. Take notes from them.
11-Keep creating new gigs:
Don't believe that one gig is enough; you can add new gigs on a regular basis. It is a good time to publish a new gig when you see that you have gotten 15-20 gigs from the current one. This will help you grow your work and pay.
12-Credibility:
Credibility is a key to your success. If you lost it, it would lose you. Never think to get the highest pay in any kind of work as a starter; you have to be patient, patient, and a lot of patients. You have to do a lot of hard work to achieve credibility.
Let me give you an example here. If you have a $5 job to do and you believe it is a small amount of money and you do not put in the necessary effort, it will erode your trust and leave a negative impression on the consumer. But if you work as if it were a $100 assignment, you will become a trusted person, a diligent worker, and you will receive a tip and a nice 5 star rating. And then you'll be able to get more employment, right?
13-Try to reply faster:
When a client message you on Fiverr, try to reply as fast as you can. Don't let them wait for yo as it will leave a bad impact of you on them.
And to avoid this issue, you can use Fiverr App to get it done this step smoothly.
Okay, let me tell you a secretive tip here; fiverr's algorithm appreciate when you reply faster.
14-Payment method:
Fiverr takes up to 20% of your pay from each job you do. When you get your payment from the buyer, the payment will be shown on 'Revenue' option. From this option you can keep check the total earnings and anything regarding payments.
Talk politely to buyers always and thank them if they give you a tip!
15-How to withdraw money from Fiverr in Pakistan: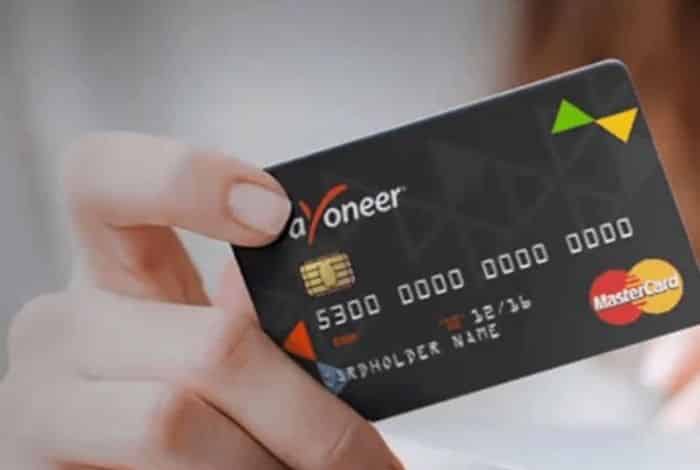 Fiverr payment method in pakistan is a difficult part as our country does not offer the best payment methods.
It is a disappointment that PayPal does not work in Pakistan and just because of that, the question 'how to withdraw money from Fiverr in Pakistan' keeps pinching you.
We can still use direct bank transfer but it cuts out our money at a higher rate and other options like jazz cash and easy paisa are not good for every time use as they are short time solution.
So the best option for us to use 'Payoneer.com'. but there is some other website which has their own apps too and which are working quite well and are trustable platform like 'Transferwise.com' and 'XOOM.com' (xoom is a paypal service you can use in pakistan)
But for using all of these services, you will have to have your bank account for sure.
Conclusion:
And that's it! It was all about using fiver and the tricks and tips that can make your fiver-life experience better and would be very helpful in gaining more clients on fiver.
I hope you enjoy this article and it helps you work on Fiverr and earn a good amount of money.
Happy fiverring!