A ride in one of the most expensive supercars in the world is more than merely an intuitive excursion. Even before you put your foot on the pedal, it's an adventure, a work of art, and an experience of a lifetime.
The year 2023 is evidence that there is no end to futuristic possibilities for exotic car. While the most expensive luxury cars may share some features with their less expensive counterparts—four wheels, doors, and a steering wheel, they distinguish themselves with those incredibly flashy, incomparably impressive features that obscure the line between a car and a piece of art.
The most expensive vehicles as of March 2023 are as follows:
1: Rolls-Royce Boat Tail: $28 million:
The Rolls-Royce Boat Tail is evidence that both number and excellence can coexist without competing with one another. This incredibly rare automobile was the first of three coach-built models that were created. A customized car built around an existing structure.
This one is particularly amazing since it combines components from the original 1932 Boat Tail with those from a J-Class yacht. The Rolls-Royce Boat Tail, which has a 6.75-liter twin-turbo V12 engine with 563 horsepower, had its public premiere at Italy's Concorso d'Eleganza Villa d'Este in late 2021. It is undoubtedly the priciest new automobile in the world as of 2023.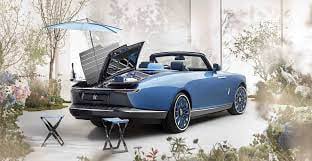 2: Bugatti La Voiture Noire: $18.7 million:
When releasing their newest supercar in 2019, Bugatti made a smart branding choice. The French producer chose La Voiture Noire as the name for their product rather than a flamboyant introduction or one that was meant to thrill.
This stunning car with a quad-turbo W16 8.10L engine that generates 1500 horsepower and a 2.4-second 0-60 mph (0-100 km/h) acceleration time, it has a hand-sculpted carbon fiber body.
Its peak speed is 260 mph (420 km/h), and an automaker renowned for decades of production of the most potent vehicles in the world meticulously crafted its total performance.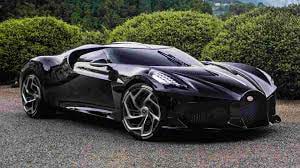 3: Pagani Zonda HP Barchetta: $17.6 million:
The first vehicle to leave the Pagani Automobili factory was the Zonda. Production ought to have stopped years ago, favouring the Huayra; instead, Pagani has released a variety of Zonda special versions.
Horatio Pagani gave this Zonda HP Barchetta the Italian appellation of "barchetta," which means "little boat" in English. Its body is made completely of carbon fibre for a lightweight weight and zippy, rapid feel; it is coloured blue; it has a minimal windscreen; and at its highest point, it is just around 21 inches (0.5 metres) tall.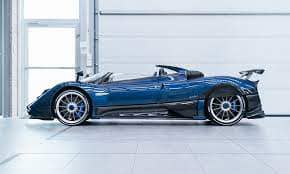 4: SP Automotive Chaos: $14.4 million:
Spyros Panopoulos, a Greek automobile designer, created two ultra cars utilizing some of the most modern components available.
The base model is the 2,048-horsepower SP Automotive Chaos Earth Version. The price is a hefty $6.3 million. However, the Zero Gravity model boosts the quad-turbo V-10 engine to 3,065 horsepower, enabling it to accelerate from zero to sixty miles per hour (100 kilometres per hour) in under one minute and a half. with a price tag of $14.4 million.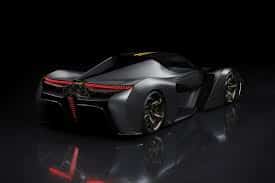 5: Rolls-Royce Sweptail: $13 million:
The Rolls-Royce Sweptail was first created as a request rather than for any particular purpose. It is a vehicle that has won the hearts of automotive enthusiasts of all stripes all over the world. It was formerly the priciest car in the world.
This car's mix of the old and the new—modern luxury with a dash of flair from the 1920s and 1930s—is one of its greatest features. This one-off vehicle is extremely unique.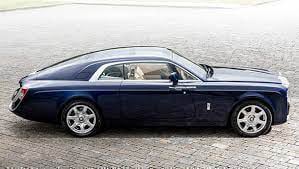 The most magnificent automobiles are typically limited editions and only available to the richest individuals. These automobiles, which stand for the pinnacle of exclusivity and luxury, are frequently viewed as status symbols. These automobiles' limited edition variants are gone practically as soon as they are released.