Dubai's public transport fares are among the cheapest in the world, with a monthly pass costing AED350 or only 2.3% of the average net wage in the UAE.
Dubai is ranked among the top 10 affordable cities for public transport. Luxembourg, Tallinn, and Valletta offer free public transport. On the other hand, London, Zurich, and Oslo are among the most expensive. Meanwhile, Sao Paolo, Istanbul, Melbourne, Toronto, and Paris are the most affordable.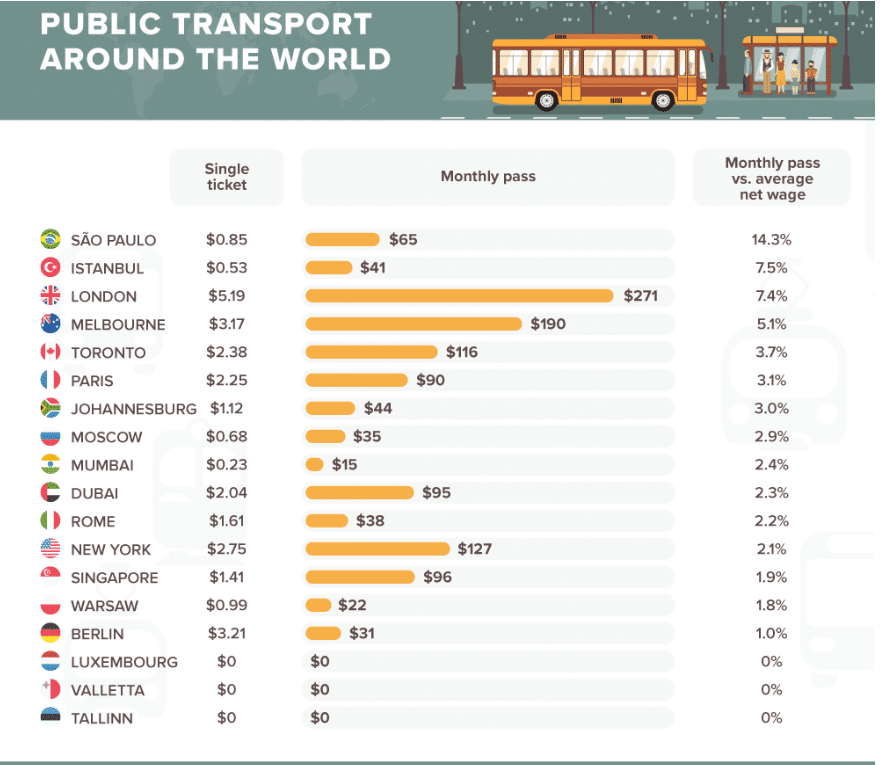 Among the seven Emirates in UAE, Dubai has the most expensive single journey ticket at AED7.50. In UAE, monthly passes are only available in Dubai, Sharjah, and Abu Dhabi. Dubai has the most expensive monthly pass, while Abu Dhabi has the cheapest.
The study was based on March 2023 prices and average net wages. However, it does not include cities with multiple providers and no monthly pass option.