Finally, Ufone has made eSIM connectivity available in Pakistan. Ufone now enables its customers to register several numbers directly on an eSIM-compliant phone, doing away with the necessity for physical SIM card installation.
In this article, we are going to talk about ufone e-sim, its activation, price and all the other necessary details. So read the article till end, to know about it in detail.
What is this eSIM?

Since the eSIM Ufone (inserted SIM) was first introduced a few years ago, what exactly is this type of SIM? For the average individual, the eSIM enables users to attempt to avoid keeping their SIM cards' chains in their pockets or wallets.
Customers can access a mobile company without actually inserting a SIM card into their phone. On the eSIM, the cellular plans can be remotely activated.
With eSIM support, you can use several numbers on the phone without the need for physical SIM cards, saving you from having to insert multiple SIM cards into the device.
e-SIM Pakistan Ufone
For the nationwide rollout of these SIMs, the telco has teamed with Giesecke+Devrient Mobile Security (G+D). Customers with a suitable phone can use the Ufone eSIM platform to directly integrate numerous SIM card numbers into their phones or Internet of Things (IoT) devices.
Customers can download data plans and delete outdated SIM profiles on the same device once the new eSIM has been enabled. They won't need to physically switch their SIM cards because of this. The eSIM service from Ufone is accessible throughout Pakistan.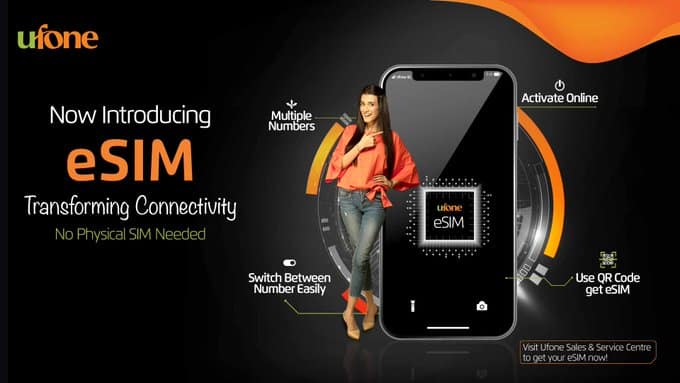 For Your Information: If you didn't know, eSIM management is a specialty of Giesecke+Devrient Mobile Security (G+D).
The company serves some of the largest mobile operators and OEM in Asia, Europe, the Americas, the Middle East, and Africa with more than 95 million commercial eSIM/eUICCs Managed Embedded Universal Integrated Circuit Cards (EUICCs).
Compatible Devices/Handsets
Several eSIM-enabled gadgets, including laptops, tablets, wearables, and Internet of Things (IoT) devices, are compatible with this technology.
Samsung Galaxy S21, Galaxy S20 Series, Galaxy S20 Ultra 5G, Galaxy S20+, Galaxy S20, Galaxy Z flip, Huawei P40 Pro, Google Pixel 4 XL, Google Pixel 4, Google Pixel 3A XL, and Google Pixel 3A are among the supported smartphones.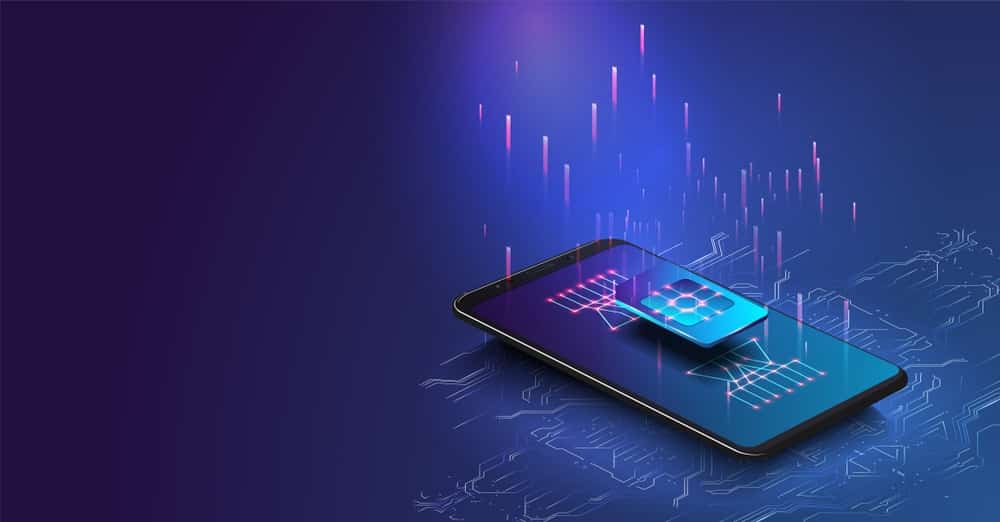 All mobile phones that allow eSIM connectivity, aside from the ones on the aforementioned list, should function with Ufone eSIM.
You are not alone if you use an Apple iPhone, for sure. Ufone eSIM is compatible with the iPhone 11, 12, and all of its variations, as well as the dual-SIM capable iPhone XS, XR, and XS max.
Where to get this eSIM?
It is packaged with a couple brand-new smartphones. The makers affix it on-board into the cell phones, as suggested by the name embedded SIM. This module may be accompanied by a variety of devices, including PCs, iPads, and other IoT devices. You can therefore obtain this eSIM from anywhere.
The enhancement eliminates the need for SIM cards to be physically installed. Without changing SIM cards, customers can download information plans and delete outdated SIM profiles using the same device. All of Pakistan can access Ufone's eSIM management.
Customers can affordably experience constant administrations and avoid using plastic SIMs by using Ufone's eSIM. Customer satisfaction and ease of use are the two most pressing needs of Ufone. As a result, every imaginable step is being taken to ensure its comfort.
How to activate eSIM on your phone?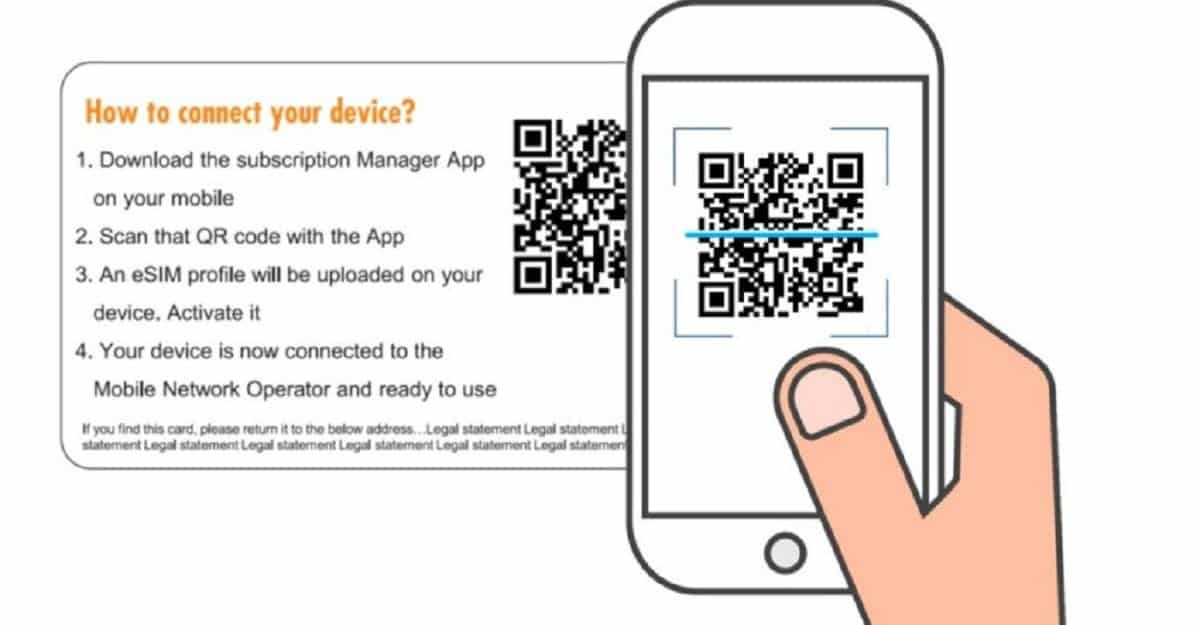 Subscribers can enrol for the eSIM on their current number by visiting any Ufone Business Center or carefully enacting the SIM using Wi-Fi. They will receive a QR code on a voucher following their enlistment, which will be scanned in the phone's settings.
Jazz fans can also purchase the eSIM coat from the Ufone Service Center and make a comparable advancement.
Ufone e-SIM activation on iPhone
This is how to make your iPhone's Ufone eSIM active.
You must update the operating system on your iPhone XS, iPhone XS Max, or iPhone XR. It must run iOS 12.1 or later.
Go to the settings on your phone and choose Cellular.
To automatically launch your camera, use the "add cellular plan" option.
Verify the QR code.
Enter "0000" as the default pin code when prompted.
Ufone e-SIM activation on android
Here's how to activate your Android phone's Ufone eSIM:
Choose SIM Card Manager from the settings menu on your phone.
To launch the camera automatically, pick the eSIM option, then select the Mobile Plan option.
Use your phone to read the QR code on the Ufone eSIM jacket.
Enter the "0000" default pin code when prompted.
The Bottom Line
This was all about Ufone eSIM – Price, Activation and Other Details.We really hope that this information was useful to you in establishing an eSIM. You can leave your questions in the comment box if you have any about the content.