With its uncompromising focus on functionality and quality, Urbansole has steadily evolved from a small niche player into a relevant lifestyle brand. Urbansole has been manufacturing quality shoes since 1998. Over the years, the brand has become famous for its comfort and craftsmanship with a large proportion of its production now exported worldwide. Using only the finest materials, they design, develop, and produce their shoes to the highest standards.
The brand manufactures durable and comfortable footwear tailored to the needs of people from specific occupational and recreational activities, and for casual use as well. The company's brands include REFLEXOLE, TRANSFORMERS, and MOC FIT.
Urbansole's product and innovation team remains focused on being nimble and delivering products that can solve the challenges consumers face in their day-to-day life. Urbansole has freshly launched a new article – Hyperflex sandals.
Thanks to the perfect combination of subtle leather and premium textile, hyperflex sandals are a go-to choose to make the most of warm summer breezes and cool summer nights.
Every sandal features innovative hyperflex technology: a discrete, short, and easy-to-pull strap enabling users to slip on properly fitted comfort shoes in no time. Yet perhaps the best part is its breathability to absorb foot perspiration for comfort while seated or standing for prolonged periods of time. The hyperflex design delivers an airy, breathable design geared for warmer days. In traffic, at the desk, in a meeting, on the couch or on a beach, and more. It's a new and better shoe experience.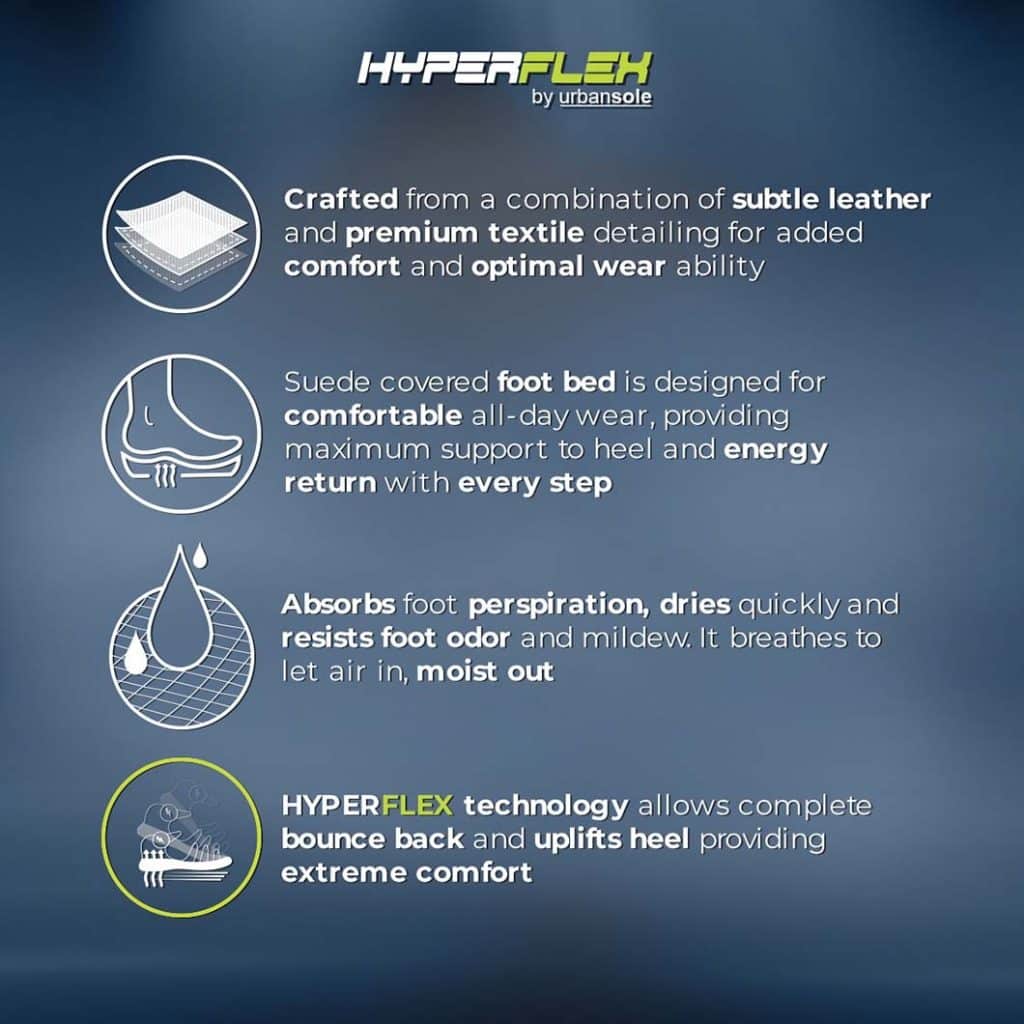 Notably, the shoe design underwent rigorous testing to ensure that the heel transforms for the wearing occasion, while still giving the support and cushioning to react to the activity level of the customer. The sandals are cupped with suede-covered insole forms to the foot with good arch support.
The footbed is precisely designed to fit the anatomical shape of a foot, ensuring stability and comfort. It features a deep, concave heel cup to maintain the wearer's natural cushioning at the heel bone; longitudinal arch support and transverse arch support which aids in proper alignment and stability; raised toe bars which give the feet more traction; and generous room at the toe box for comfort.
The futuristic approach to design has built the product which weaves scientific insight into its solutions and then gives a superior edge to the newly launched range of hyperflex.