The video of Atif Aslam, who is associated with the Pakistan music industry and who is famous for his singing all over the world, giving adhan has gone viral.
Recently, a video is going viral on various social media platforms in which a person can be heard giving the Azaan in a melodious voice.
While social media users are loving the video and enjoying her mesmerizing voice, fellow singer Aima Baig also shared the video on her Instagram story and captioned it as 'dream'.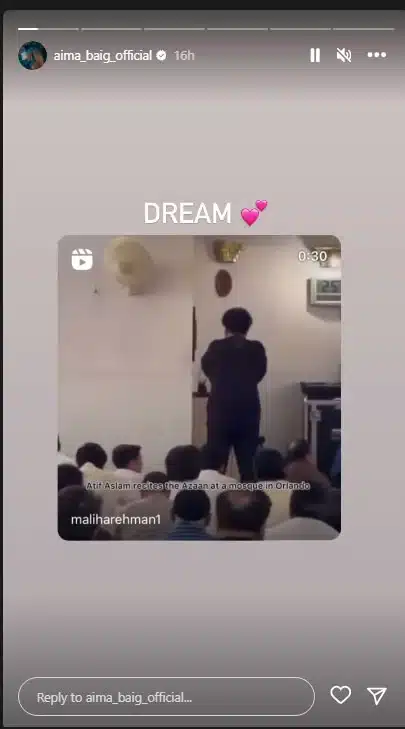 On the other hand, actor Bilal Qureshi also shared this video on his Instagram story and wrote that 'Masha Allah! I once heard him say that his greatest desire is to give the call to prayer in the Kaaba.