WALEE, Pakistan's largest creator marketing platform, has bagged two PDA awards at the country's top Digital Awards night. In just a few years, WALEE has quickly become the fastest-growing influencer and social commerce ecosystem, trusted by leading global and national brands. The company is innovating new ways for brands, agencies, and content creators to work together for marketing, selling, and providing services to scale big. Acknowledging its efforts to empower brands and their content partners with greater, more effective visibility and to support WALEE's vision of expanding the creator economy, the brand has been awarded in the categories of Best Digital Innovation and User & Entity Big Data Analytics.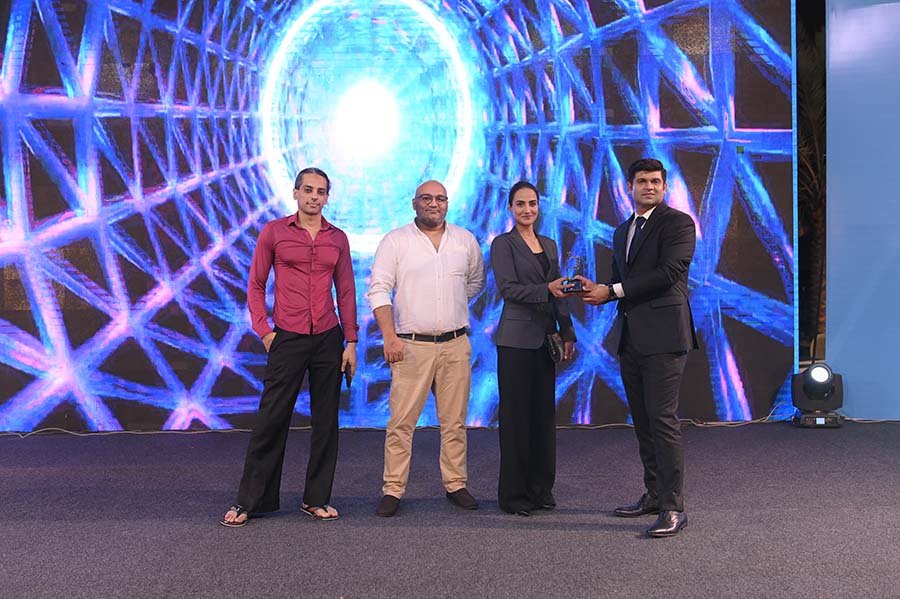 The Best Digital Innovation award honours a technological breakthrough that exhibits clear strategic thinking with effectiveness while delivering tangible results. WALEE secured the top spot in the category in recognition of its unique and innovative platform which allows users to search, deep-dive, and select best-fit influencers based on content, Engagement (ER), and CQS (WALEE's proprietary cumulative measure of Creator Quality Score). The AI-based product suite also offers management of entire campaigns, optimizing budgets, and tracking performance throughout the creator value chain.
The second award in the category of User Entity and Big Data Analytics recognizes teams & end-user organizations doing groundbreaking work to deliver business outcomes through data analytics and technologies. WALEE's win in this category is attributed to its holistic and interconnected creator ecosystem which provides Martech solutions ranging from social and digital media monitoring, social listening, data security, and privacy. While Media monitoring includes sentiment and semantic analysis, platform integration, 24/7 web crawling, source tracking with multilingual support.
WALEE is also GDPR compliant and is the only Martech Company in Pakistan to have achieved all six ISO certifications. Its encrypted protocols with restricted database access ensure a completely safe and secure user experience.
While celebrating this achievement, WALEE's CEO Ahsan Tahir applauded his team and partners. 'We believe in a straightforward recipe for success: Execute ROI positive fast business cycles, fortify unit economics, and continually reinvest in our people and products to build a sustainable future. Thrilled to announce that our commitment has been recognized at the prestigious Pakistan Digital Awards and we've been honored with not just one, but TWO awards. A huge thanks to our WALEE team and clients, who are the real heroes behind these awards. You make us proud every day! Let's keep this momentum going! Here's to more breakthroughs, more milestones, and even greater success'.
Visit website: https://www.walee.pk/