WhatsApp is reportedly testing a new feature called "Transfer Chats to iPhone" which will allow users to easily transfer their chat history and media from their old iPhone to a new one. Previously, users were only able to transfer their chat history if they had created a Chat Backup which was uploaded to iCloud.
With this new feature, users can simply download WhatsApp on their new phone, register with the same number, and then scan a QR code on their old iPhone to automatically transfer their chat history.
The new feature is currently available to beta testers who have installed the latest version of WhatsApp beta for iOS from the TestFlight app, but it's not clear when it will be rolled out to regular WhatsApp users.
This feature offers a significant advantage to users who are limited to iCloud's 5GB of free storage and don't have the space available to back up their chat history on Apple's servers.
Meta recently revealed that it will be introducing multi-device login support, which will enable users to log in to the same WhatsApp account on up to four phones.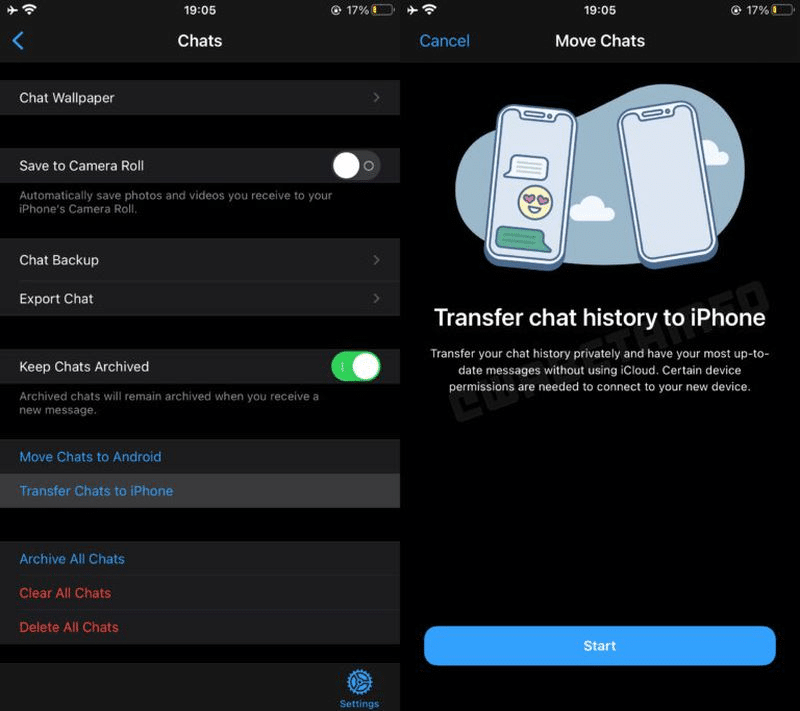 This is a significant change from the current setup, which only allows users to log in on one phone and multiple desktop devices. According to reports, the feature will be available to all users in the coming weeks, and it will allow messages to be synced across multiple devices, including phones.
This means that users can access their WhatsApp account on other devices even if one device is turned off.