The Boeing 747-8 is a popular model known for its size and range. It is one of the largest and longest aircraft ever built, capable of flying up to 9,200 nautical miles at a maximum speed of 645 miles per hour. While the commercial version of this plane can accommodate over 400 passengers, it can also be purchased as a private jet. The price for an unfurnished interior starts at $418.4 million.
One anonymous buyer went above and beyond by spending an additional $200 million to customize their 747-8. They added luxurious features such as living rooms, bathrooms, a master suite, and a dining room that can seat 14 people.
The jet is so impressive that the US Airforce chose modified Boeing 747-8s to serve as Air Force One and Air Force Two for the President (estimated to be worth as much as $660 million with their presidential modifications).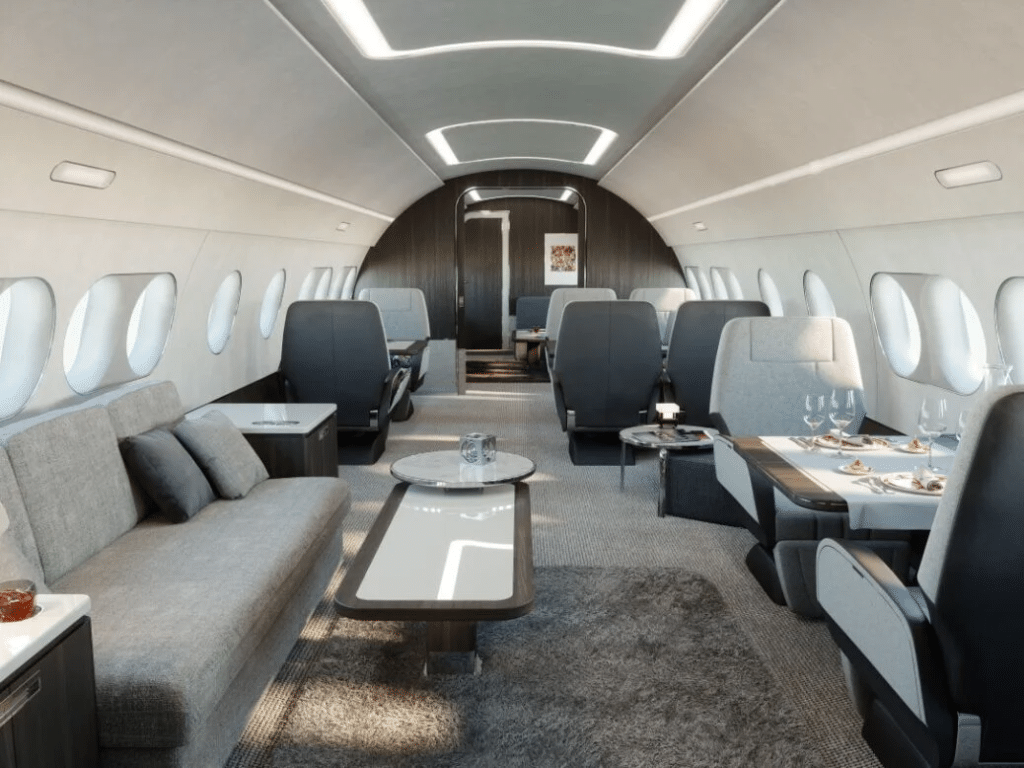 Another remarkable private jet from Boeing is the twin-engine Boeing Business Jet 777-8. It is renowned for being the longest-range private jet available, with a price starting at over $400 million, depending on customization choices. With a range of over 11,500 nautical miles, it can comfortably transport up to 75 passengers on non-stop global flights.
The cabin of the Boeing Business Jet 777-8 offers a spacious area of 3,256 square feet, which can be personalized according to the buyer's preferences. It can include various spaces such as lounges, dining rooms, bedrooms, and conference rooms. To showcase the possibilities, Boeing collaborated with leading design firms to create cabin concepts that highlight the customization options available to individual buyers.